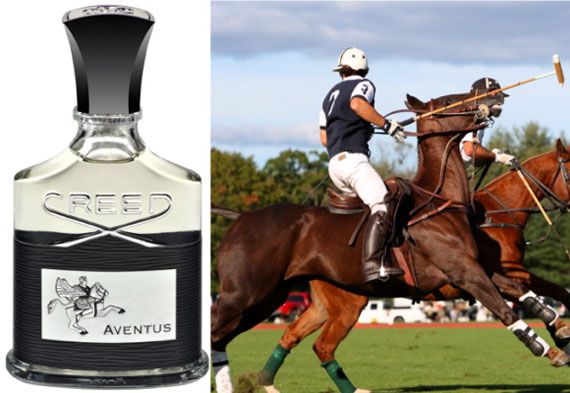 News & Trends:
Creed of Paris
, supplier of bespoke fragrances to royalty and aristocracy since 1760, has named a polo team after its
newest
scent for men. Called Aventus and inspired by Napoleon, the luxurious fragrance was created by hand from ingredients sourced from important locations in the great emperor's life. The newest addition to Creed's prestigious Permanent Collection, it will debut this fall at Neiman Marcus, Bergdorf Goodman and the Creed boutique in New York City. The newly-minted Creed Aventus polo team meanwhile will play at high-profile matches this summer in England and France.
Aventus, which takes its name from an ancient word meaning "success", contains blackcurrant from Corsica, where Napoleon was born; bergamot from Italy, site of victories that made him famous; Calville Blanc apples from France, where he rose to be emperor; royal pineapple, Napoleon's favorite palace dessert; Napoleon Roses, named in his honor; Louisana birch, the wood of his throne; Jasmine from Egypt, where his empire reached; and oak moss from Spain, which he conquered, among other ingredients. Part of the proceeds from U.S. sales benefits American Rivers, protecting U.S. waterways from harm.