Diane Sukiennik & Michael Reiss View Profile

Freelance Travel Writers | Food & Wine Access
SeaDream Yacht Club: Exclusive Luxury Cruising
Posted: Feb. 16th, 2011 | Comments 0 | Make a Comment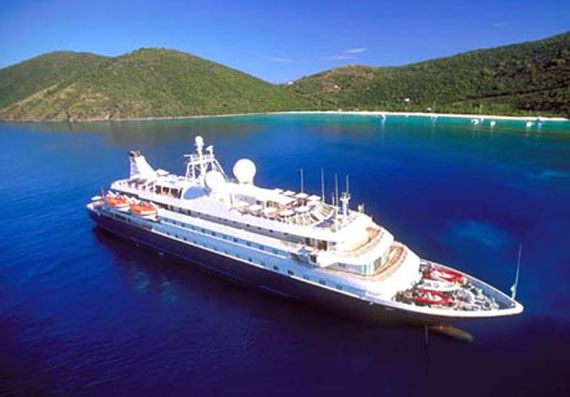 Regardless if you have been on a cruise before, or a luxury cruise for that matter, until you've sailed with SeaDream Yacht Club, you've not experienced what
luxury yachting
can be.
Imagine feeling like the owner of an exclusive yacht without the downside. All the luxury without the price tag. What a value proposition. Come join the club!

The members are comprised of discriminating, discerning individuals of all ages who know value when they see it. They are also willing to pay for the privilege of experiencing life's finest in an intimate and casual setting. All the benefits of exclusivity, without the pretense and formality. If this is beginning to sound intriguing, read on.


This fleet of just two vessels, SeaDream I and II-both of which accommodate a maximum of 112 guests-is served by a staff of 95 crew members. This nearly one-to-one ratio makes for a level of service formerly reserved for royalty. The personal attention (including monogrammed stationary and pajamas) seems to be there at just the right moment; whether it's a refill on Champagne, a restocking of your in-suite minibar, a personalized hike, trip to the market, or help getting back to the water platform when you've exhausted your kayaking or sailboating stamina. This is just a sampling of the customized service which is the hallmark of this line.


From the moment of boarding when the cool towel and iced Champagne are offered as a welcoming gesture, you are addressed by name. Each time you make a request it is noted not only by the crew member serving you but it is also discussed at daily early morning staff meetings so you never have to ask for the same thing twice. If you are a devoted repeat guest-of which there are many-you are duly indulged and pampered. This is a commitment to service in action. In fact, one couple sold their second home and spend the equivalent of their mortgage and expenses on SeaDream sailings, convinced that this is the only way to go!

And go you will, into the small, secret ports that can only accomodate a 344-foot-long ship. In fact, one of their signature events, "The Champagne and Caviar Splash," usually occurs on a remote island where the sun and surf compete with world class luxury service and a gourmet luncheon buffet for the guests' admiring attention.


Speaking of food, the culinary standard is beyond reproach, garnering accolades and applause from guests who are not easily impressed with fine dining. Breakfast and lunch are served al fresco and dinners alternate between the understated elegant dining room and dining under the stars. The Executive Chef and his team honor all dietary requests and create dishes that express a confluence of culinary traditions with authenticity and flair.

If all of this luxury sounds exhausting, take to your dreamy, ocean view suite for a bit of luxurious repose. Shower in your marble bath with multi-jet water features, smother your body in Bulgari amenities, and snuggle up in the finest towels, robes, slippers and bed linens.


If you fancy sleeping under the stars, just book a Bali Bed. Located on the top deck for unobstructed views and luxurious lounging by day, these Bali Beds turn into unabashedly comfortable sleeping quarters at night. They're complete with the finest bed linens and Champagne to toast an ethereal good night's sleep.

Once you've reached a state of Nirvana, you can extend your bliss by lounging on the pool deck, enjoying an authentic Thai massage, or wading in the deep blue waters. It is made accessible via the retractable water sports platform where jet skis, kayaks, sailboats, water skiing and banana boating make this an aqua extravaganza.

The all inclusive price for this taste of the yachting life is an affordable luxury. Experience the elegance, grace and casual refinement that is yours for the booking. Appease your appetite, quench your curiosity and become a member of the SeaDream Yacht Club.

Please see www.seadreamyachtclub.com for more information.
Related Topics : Cruises, Luxury Travel
LET'S CONNECT LUXURY NEWS & MORE






Featured Luxury Hotels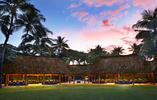 Nadi, Fiji
The Westin Denarau Island Resort & Spa, Fiji
Whether it's the private beach, the award winning Heavenly Spa by Westin, the...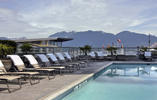 Vancouver, Canada
Fairmont Waterfront
The Fairmont Waterfront Hotel, Vancouver showcases the best of Vancouver....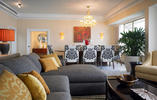 Kauai, United States
The St. Regis Princeville Resort
The St. Regis Princeville Resort marks the legendary brand's first resort in...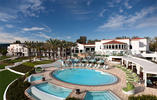 Carlsbad, United States
La Costa Resort and Spa
It was a love of sport that first inspired La Costa's founders to turn a...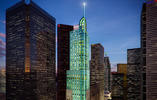 Toronto, Canada
Trump International Hotel & Tower Toronto
Crowned by an articulated spire 900-feet above the Downtown Toronto's financial...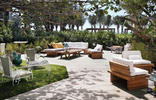 South Beach, United States
W South Beach
Glamour, location, style. Playful, energetic, whimsical. In a beachfront oasis...