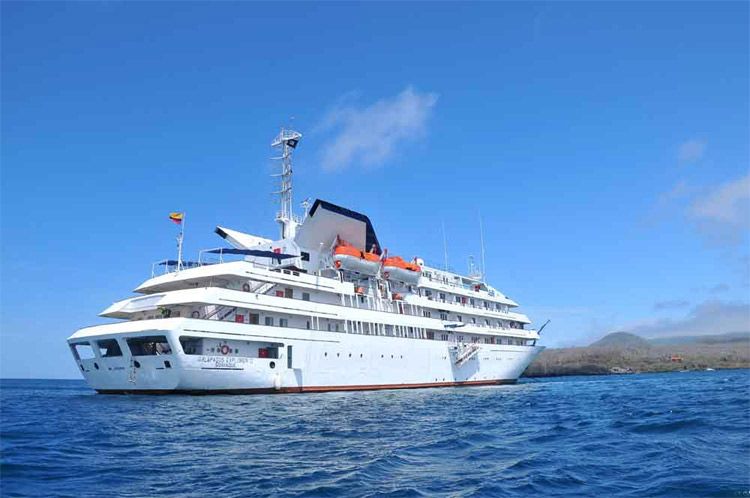 Photo Courtesy of Galapagos Explorer
Luxury cruise lines
are sending passengers to some of the most exotic and sought after locations around the globe like Egypt, Tahiti, Tasmania and Madagascar to name a few; so why not add the Galapagos Islands to the list? Silversea just announced the acquisition of Ecuadorian tourism company Canodros SA and the addition of its expedition ship
Galapagos Explorer II
, making number six for their ultra opulent fleet.
In September 2013
Galapagos Explorer II
, which is an all-suite, 100-person ship, will receive a complete makeover and new name to be consistent with the Silversea brand standard. The Guayaquil, Ecuador-based firm will continue its existing cruise schedule and oversee reservations as well as marketing and sales until the refurbishment next year. This addition to the Silversea family means adventure travelers will be offered a wider range of itineraries featuring some of the most exciting and rarely explored regions of the world.
Galapagos Explorer II
contains 50 suites all with beautiful ocean views and 24 with private balconies. On board guests can enjoy the many amenities and attentive service at the restaurant, piano bar, library, Internet station, main lounge, outdoor bar, two outdoor whirlpools, and a marine observation deck. For an interactive experience, the vessel also offers guests many group activities and informative entertainment by way of their cocktail lessons, naturalist program, Spanish lessons, whale watching, and chocolate tasting.
Silversea will be making updated announcements as more details are solidified regarding the renovations and renaming. Travelers looking to book
Galapagos Explorer II
should visit
GalapagosExplorer.com
. To learn more about Silversea and their luxury cruise ships, go to
Silversea.com
.