Annalisa Solari View Profile

Assistant Fashion & Lifestyle Editor | JustLuxe
Bravo's Top Chef Takes to the Sea on Celebrity Cruises' Culinary Voyage
Posted: Aug. 30th, 2012 | Comments 1 | Make a Comment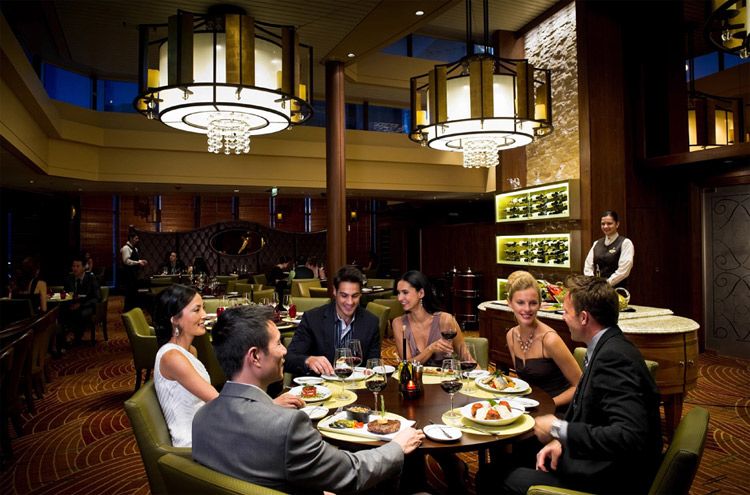 Photo Courtesy of Celebrity Cruises
If you thought that
luxury cruises
were reserved solely for your less than adventurous grandparents, then clearly you aren't aware of the lengths Bravo Media will go to create yet another way to capitalize on their hit TV show
Top Chef
.

For the first time ever this Emmy-winning show has teamed with Celebrity Cruises, Magical Elves and Rose Tours to take their epicurean talents to the open sea abroad the luxurious cruise ship, Celebrity Constellation. This new vacation package will offer fans and foodies a once in a lifetime opportunity to spend valuable time with the show's prestigious judges and chefs.

This culinary affair will be hosted by two "Top Chef" stars, Celebrity Chef and Head Judge, Tom Colicchio, and trained culinary expert and food writer, Gail Simmons. It will also feature some of our favorite past contestants, including Hubert Keller, Tim Love, Jennifer Carroll, Tiffany Derry, Chris Hanmer, Michael Isabella, Spike Mendelsohn, Hosea Rosenberg, Angelo Sosa and Casey Thompson.

From April 11-15, 2013 this star-studded cruise will sail roundtrip from Miami, Florida, and will stop in Key West, Florida and Cozumel, Mexico. During the voyage, guests will engage in activities practically identical to those they witness on the show, including "Top Chef" staple Quickfire challenges, and will also be able to take part in culinary demonstrations, question-and-answer sessions and Top Chef menus.

"The incredibly engaged fans of Bravo's Top Chef are in for a one-of-a-kind and personal opportunity with Top Chef: The Cruise," said Bravo Senior Vice President, Marketing, Ellen Stone. "With complete access to talented former chef'testants and our amazing judges, Tom Colicchio and Gail Simmons, fans will experience and taste the Top Chef culinary feats firsthand!"

Prices range from $699 (based on four people in a stateroom) to $5,999 for the penthouse suite with a veranda. There is also a beverage package that includes Celebrity's entire selection of beer, spirits, cocktails, alcoholic frozen beverages, and wines by the glass priced at $225 per person.

Whether you are a "Top Chef" mega-fan or simply someone who a truly appreciates a delicious and well presented meal, it looks as if Bravo Media has created a vacation experience you will want to dig into. Visit CelebrityCruises.com.
You might like :
Cruise Ships Set a Higher Bar for Dining at Sea
Related Topics : Celebrity Cruises, Cruises, Fine Dining, Celebrity Chefs, Epicurean Experiences, Luxury Travel
LET'S CONNECT LUXURY NEWS & MORE






Featured Luxury Hotels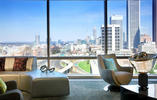 Atlanta, United States
W Atlanta - Downtown
Contemporary sophistication is all yours at this savvy southern W Atlanta...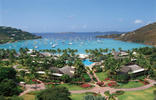 St. John, U.S. Virgin Islands
The Westin St. John Resort and Villas
Pure relaxation awaits you at The Westin St. John Resort & Villas, a refreshing...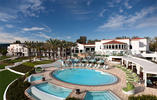 Carlsbad, United States
La Costa Resort and Spa
It was a love of sport that first inspired La Costa's founders to turn a...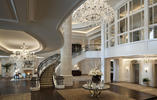 Atlanta, United States
The St. Regis Atlanta
Located in the exquisite enclave of Buckhead just a few miles from downtown...

Fort Lauderdale, United States
W Fort Lauderdale
Lounging on Florida's sugar-sand coastline W Fort Lauderdale makes its debut as...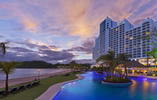 Panama City, Panama
The Westin Playa Bonita Panama
Discover complete rejuvenation at the natural refuge, where a serene beach...