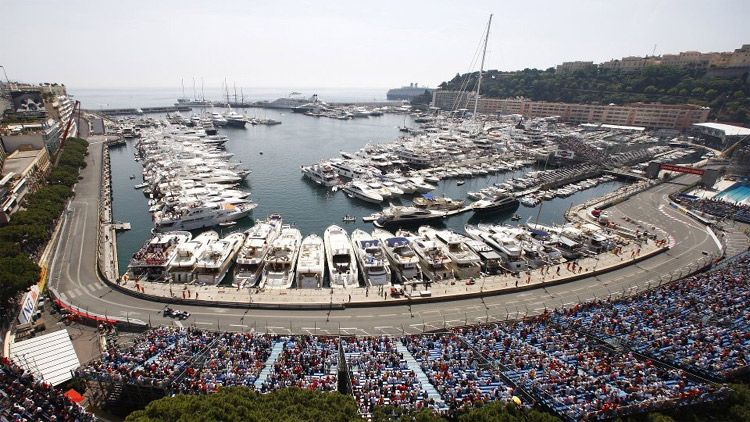 Photo Courtesy of Monaco Grand Prix/Crystal Cruises
The Monaco Grand Prix may be an automobile race, but don't let this fool you, because folks, this ain't NASCAR. Started in 1929, this Formula One event is considered to be one of the most prestigious mobile races in the world, with a circuit known for its exceptional glamour.
Crystal Cruises is getting in on the action with four new opportunities for guests to enjoy this legendary event through their May 18-30 Esprit du Grand Prix-themed Mediterranean cruise aboard
Crystal Serenity
. Three of these four options give fans intimate ways to experience the world's most esteemed automobile race.
These options allow visitors to watch all the excitement from either the incredibly exclusive driver/team-prep paddock area; an elegant, a verandah at a private residence above the famed Place du Casino; or from the fan grandstands near the start/finish line with top-notch views of the beautiful port. The fourth and final option welcomes guests to come celebrate the race's end at Formula One's official VIP party.
"At Crystal, luxury and choice are two of our biggest brand definers," says Crystal's Senior Vice President of Hotel Operations, Thomas Mazloum. "With the Monaco Grand Prix considered one of the most exciting events in the world, we planned a cruise that would not only take our worldly travelers there, but also bring them inside, with a variety of incredible options to enjoy the festivities."

Along with this first-class viewing experiences, guests will also have the pleasure of indulging in gourmet meals paired with decadent champagne and an open bar. Guests who opt for the "Team Paddock" viewing choice can get up-close and personal with either Team Ferrari or Team Pirelli, bringing them to the pit lanes, the behind-the-scenes garage, and to a private stand area to watch the Driver Parade.
Once the cars have finished their tour of the Monte Carlo streets, Crystal Cruise guests that have selected the fourth Prix Adventure can treat themselves to a truly lavish French experience involving unlimited Dom Perignon, a three-course dinner, delectable cocktails and dancing at the posh Amber Lounge alongside many Grand Prix drivers.
This Crystal voyage gives guests 12 days of touring the Mediterranean's top destinations, including Mykonos, Santorini, Sorrento, Corsica, Florence, Istanbul and Barcelona. Prices for the four May 26 options range from $829 to $14,199 per person, and until October 31, all-inclusive rates start at $4,690 per person, double occupancy.