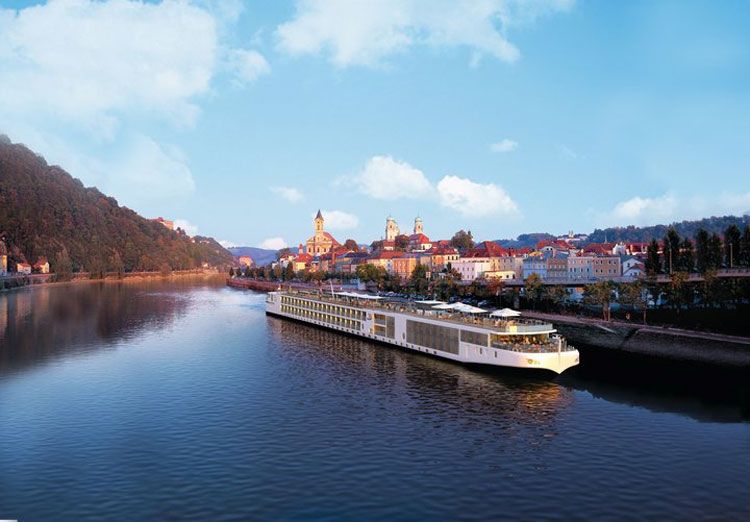 Photo Courtesy of Viking River Cruises
To be intrigued by this new
luxury cruise itinerary
from Viking River Cruises, all you have to do is one thing: enjoy drinking wine. Well, you also have to like traveling to Europe, touring beautiful French wine regions and learning how that little grape transforms into your adult beverage of choice. Dare I say, even if you aren?t a drinker you could still muster some pleasure in simply exploring a celebrated part of the country and its historical landmarks. Crazier things have happened.
This 8-day French adventure dubbed ?Châteaux, Rivers & Wine,? will all be possible via one of the company?s Longships, which were just named Best New River Ships of 2012 in Cruise Critic?s Editors? Picks Awards.
Viking Forseti
is the newest and most innovative vessel boasting modern technologies like eco-friendly diesel-electric hybrid engines, solar panels and an organic herb garden growing right on board. lltitle= Wine Tasting River Cruise to Bordeaux, France ### llcontent= Bordeaux has been producing remarkable, world-famous wines for centuries. If you haven't had a chance to visit this beautiful region of France, Viking River Cruises is giving people the opportunity to do so in 2014, traveling through the region, tasting wines and learning the rich history of the craft of wine making.
Châteaux:
Starting in Bordeaux, you will get a feeling for real château life as you venture along Route des Châteaux on the Médoc peninsula. Surrounded by seemingly endless rows of vineyards and extravagant estates, you will be sipping wines from both Médoc and Marguax regions in Pauillac while taking in the picturesque scenery. Later, you will head to St. Emilion where you will visit UNESCO World Heritage site, the Citadel in Balye, then travel onto Cadillac to try sweet wines from the Sauternes appellation. A more thorough tour of Bordeaux's quaint cafes, elegant churches, and stunning architecture concludes this sophisticated, but leisurely itinerary.
Rivers:
Facilitating these tastings and regional explorations is
Viking Forseti
's distinct course down the Dordogne, Garonne and Gironde Rivers. For hundreds of years, the area these rivers wind through has produced some of France's finest vintages, and you get the chance to taste them standing on the very ground they're grown on. (
Photo courtesy of Medioimages/Photodisc
)
Wine:
As this is the one item holding the entire experience together, much will be learned about the process and history of making wine, the complexity of its flavors and more. To ensure such knowledge is readily available to inquiring minds, Viking's Culture Curriculum will welcome local experts to help you embrace and understand the customs of the Bordeaux region by participating in activities like learning how to bake a traditional canelé (pastry), taking French lessons, or getting tips from master sommeliers.
Cruises begin March 2014 and run through December 2014 with all-inclusive prices including seven guided tours, seven nights in a river-view stateroom, all meals and visit to three UNESCO World Heritage Sites. Prices from $1,656 per person based on travel dates and stateroom booked.