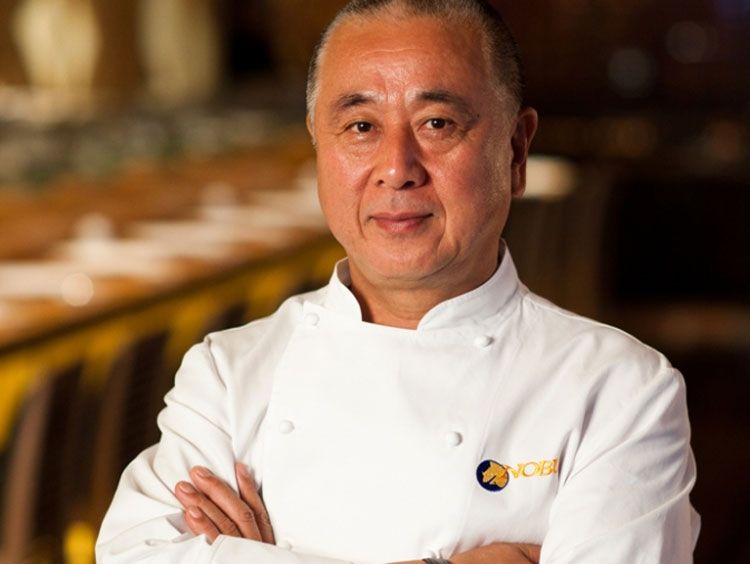 Photos Courtesy of Nobu
We have covered a lot of foodie cruises over the years, and since their popularity seems to never waver, hereís another one. It comes courtesy of
Crystal Cruises
and features quite a big name in culinary star power: Chef Nobu Matsuhisa. You know, the master behind possibly the most recognizable name in Japanese cuisine, with 22 locations around the globe and the inspiration behind the new Nobu Hotels and Residences brand. Now that your memory is jogged, letís see what heís bringing to the award-winning
luxury cruise line
.
Photo courtesy of Barrett & Barrett Wines
First, I should mention Chef Nobu isnít the only one joining in on the epicurean fun. Bo and Heidi Barrett, husband and wife winemaking veterans who are recognized for putting Napa Valley wines on the map, are bringing their respective 30 years of experience on board
Crystal Serenity
. As a part of the 2013 Ultimate Vintage Room Dinners, the couple will play host to an intimate group of 12 to 14 passengers, selecting wine pairings for the exclusive seven-course meal during the Istanbul to Barcelona sailing starting May 18. This 12-day Mediterranean itinerary makes some cool stops too, like the Greek islands of Mykonos and Santorini, as well as staying overnight in Monte Carlo during the Grand Prix.
Photo courtesy of Crystal Cruises
But I digress. Letís get back to the multiple Michelin-star winner, shall we? Chef Nobu will be joining
Crystal Symphony
ís 12-day cruise along the Black Sea departing July 13. For his dinner, (they both take place inside the private Vintage Room, which only sees one of two events a year) the master chef will be creating his own seven-course menu that will be paired with rare wines and champagne. He will also be so kind as to hold several autograph signings, teach his ninja ways at cooking classes, and prepare omakase feasts (a tasting at the chefís whim of all his freshest fish), allowing more passengers to partake in the foodie festivities.
Photo courtesy of Crystal Cruises

If you book before April 30, the all-inclusive rates start at $4,790 for the Mediterranean cruise and $5,510 for the Black Sea voyage. Each Ultimate Vintage Room dinner is an additional $1,000 per person. A small price to pay to rub elbows with greatness, I suppose.