Home > LuxuryTravel > Cruises >

Holland America Extends "Dancing with the Stars: At Sea" Cruises So You Can Strut Your Stuff
Nicolle Monico View Profile

Travel Editor | JustLuxe
Holland America Extends "Dancing with the Stars: At Sea" Cruises So You Can Strut Your Stuff
Nov. 29th, 2013 | Comments 0 | Make a Comment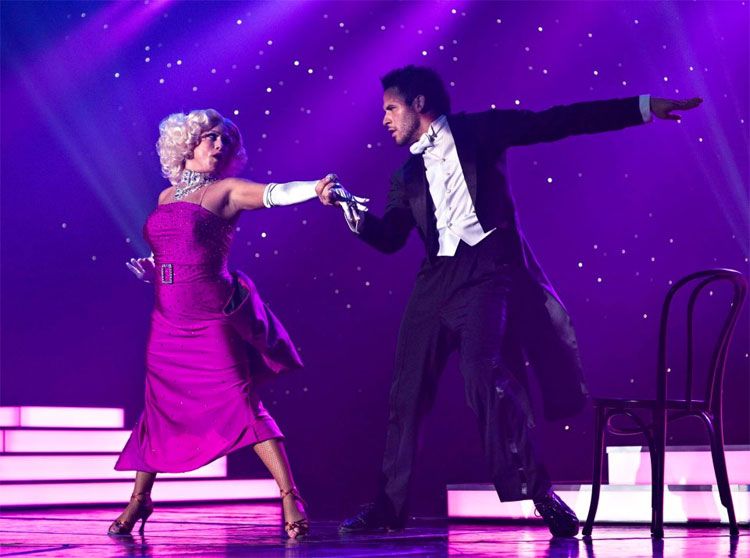 Photos Courtesy of Holland America
Extending its successful "Dancing with the Stars: At Sea" program, Holland America, a luxury cruise line, has added another year of the popular experience to its agenda. Offered on 15 premium ships, ABC's Dancing with the Stars has been adapted into six different themed cruises that will culminate on December 6 with a Champions Cruise guest dance-off competition on ms Westerdam.
Following the previous year's schedule, 2014's line-up will again include the show's professional dancers and celebrities like the already confirmed Tristan MacManus and Kym Johnson, television personality Carson Kressley, and actress Sabrina Bryan.
2014 Theme Cruise Dates:
January 5, 2014, ms Nieuw Amsterdam, 7-Day Eastern Caribbean
June 14, 2014, ms Zuiderdam, 7-Day Roundtrip Vancouver
June 21, 2014, ms Zuiderdam, 7-Day Roundtrip Vancouver
July 26, 2104 ms Westerdam, 7-Day Roundtrip Seattle
August 2, 2014, ms Westerdam, 7-Day Roundtrip Seattle
November 29, 2014, ms Westerdam,7-Day Eastern Caribbean
2014 Champions Cruise:
December 6, 2014, ms Westerdam, 7-Day Eastern Caribbean
If you want to learn their moves, you'll be also be able to take dance lessons with the ship's professional dancers. Or maybe the fashions are what attract you to the show. During the cruise, a special fashion show will take place highlighting the show's costumes and guests will even have an opportunity to meet the dance pros and celebrities, ask questions and take photos with them.
Once you've mastered your moves, take part in the ship's dance competition. From November 26 until October 22, 2014, all 15 vessels in the Holland America Line fleet will give guests the chance to represent their ship on the 2014 Champions Cruise on Dec. 6, 2014. Preliminary rounds will choose the best dancers to pair up with a professional dancer to learn one of the show's routines. After competing against fellow guests in the main show lounge, the participants will be judged by a panel of the senior ship officers, shipboard professional dancers and other cruise staff.
Winners based on scores and audience appreciation and will be named the champion for their respective cruises. Once September 21, 2014 rolls around, the winners will be contacted and given complimentary accommodations on the Dec. 6, 2014, Champions Cruise to compete for title of Holland America Line's "Dancing with the Stars: At Sea" Champion.
Holland America has been welcoming guests aboard their 15 elegant, mid-size ships for more than 140 years, visiting all seven continents. They have continued to consistently rated highest among other cruise lines with accolades like Condé Nast Traveler Readers' Choice Awards and Travel + Leisure World's Best Awards. Staterooms on each vessel boast spacious layouts ranging from cabins to suites, many with private verandahs, premium linens, extra fully Egyptian cotton towels, plenty of storage and complimentary services. Rates begin at $900/wk.
You might like :
Hinerava's Tahitian Jewelry Fall Collection Now Available on Paul Gauguin Cruises
Featured Luxury Hotels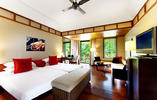 Langkawi, Malaysia
The Andaman, a Luxury Collection Resort
The Andaman, a Luxury Collection Resort located in an idyllic tropical setting...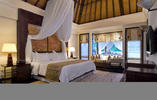 Bali, Indonesia
The Laguna, a Luxury Collection Resort and Spa
Nestled on Bali's finest white sand beach overlooking the majestic Indian Ocean...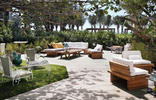 South Beach, United States
W South Beach
Glamour, location, style. Playful, energetic, whimsical. In a beachfront oasis...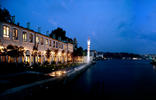 Istanbul, Turkey
Sumahan on the Water
Sumahan is a Hotel on the Water Sumahan sits on the very edge of the...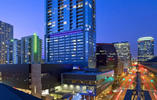 Austin, United States
W Austin
Visiting Austin for business or leisure? At the W Hotel in Austin, you will...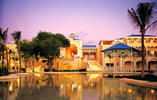 Playa Del Carmen, Mexico
Royal Hideaway Playacar
Royal Hideaway Playacar is situated on the best stretch of white sand beach...