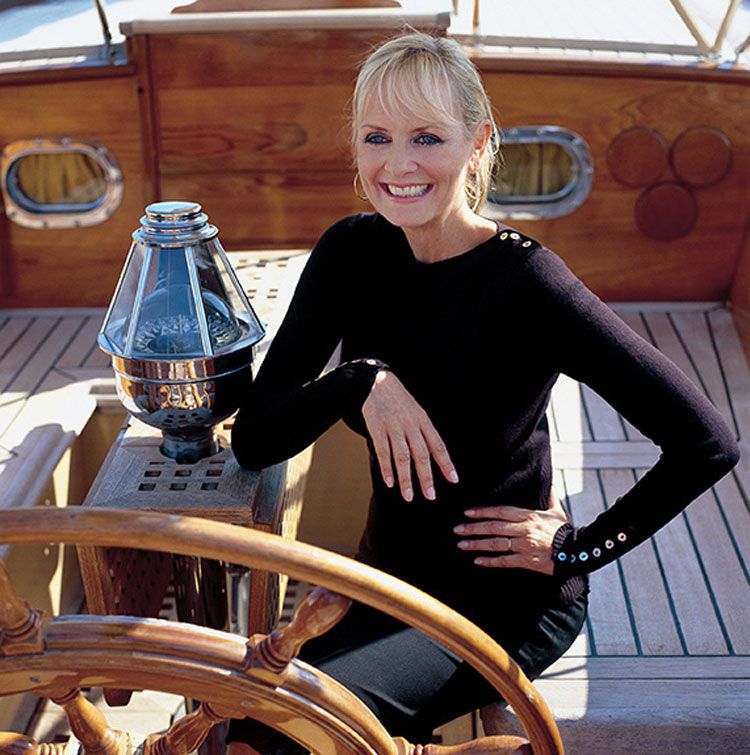 Photos Credit: Gillies Zaiser
Emerald Waterways has deemed supermodel Twiggy as godmother to two of the cruise line's new Star-Ships: Emerald Sky and Emerald Star. As described by the brand's Senior Vice President Anna Wolfsteiner, "[Twiggy] will be Godmother to our two new innovative vessels as we believe they set new standards. [They will] revolutionize European river cruising with more amenities and new features than [current cruise liners]." The goal here? To simply highlight a connection that the brand feels exists between their two newest ships and the trendsetting style icon.
The two latest additions to the line's fleet will each have a guest capacity of 182 and will feature 72 suites with 20 staterooms. Passengers will be treated to leisure amenities like a heated pool with retractable roof that becomes an onboard movie theater at night, open-air balconies with push-button panoramic drop-down windows, massage therapy, fitness equipment and hairdressers.
In regards to dining, eating at the two restaurants—Reflections and The Terrace—will be included in your fare, along with teas, coffee, sodas, wine, beer, continental breakfasts, and canapés.
Multiple UNESCO World Heritage Sites will be visited on each cruise, of which four are currently slated by Emerald Waterways in 2014. These include Danube Delights, an eight-day voyage that goes from Nuremberg to Budapest; The Magical Rhine & Moselle, a 12-day adventure between Switzerland and Amsterdam; Classic Prague & Danube Delights, which offers Danube Delights plus three days in Prague, totaling 11 days. Also, the 15-day trip between Amsterdam and Budapest explores a large host of European hotspots.