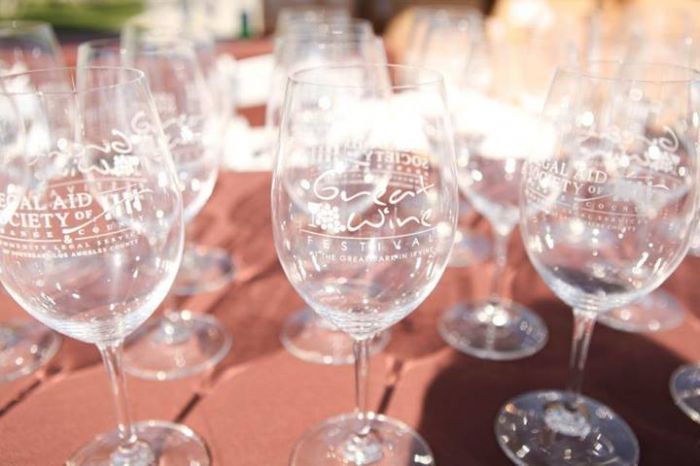 Photos Courtesy of Celebrity Cruises Great Wine Festiva
Not content with adhering to the cruise industry's typical procedures, Celebrity Cruises seems to almost enjoy heading into unknown territory year after year. And it looks like the luxury cruiseline is changing things up again with their latest endeavor, the land-based 2014 Celebrity Cruises Great Wine Festival in Irvine, CA. However, this definitely isn't a first for the brand, anyone remember their 2013 gourmet food truck that could be seen driving around Southern California? (Man, those rule-breakers!)
With a number of the company's restaurants recently receiving the Award of Excellence from Wine Spectator, the festival will offer visitors a fun outing of great food and well-paired wines. Dozens of vineyards, breweries and restaurants will prepare their finest spirits and dishes, making sure that no attendee leave Orange County Great Park feeling unsatisfied.
Alongside these beverages and bites, live entertainment from the Millertime Boogie Band will fill the park with a variety of upbeat, festival-worthy songs to accompany the savory aromas floating through the air.
Additionally, a silent auction featuring a number of items is, and will be, incredibly easy to bid on via smartphone or other mobile devices. Auction items range from electronics like the 16GB Samsung Galaxy Note 8.0 to a two-night stay in an eight-person cabin in Big Bear. The proceeds of the fest will go to the Orange County LegalAid, a non-profit group focused on helping limited-income individuals receive legal counsel and services when they may "otherwise be denied access to justice."
Tickets to the 2014 Celebrity Cruises Great Wine Festival are available online. General admission is $100 with discounts available to non-profit and government workers as well as sitting judges.