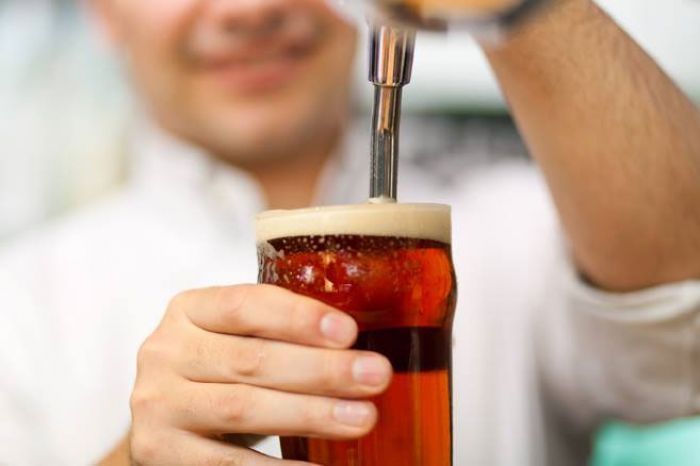 Photo Courtesy of Crystal Cruises
From Disney to Weezer, these days it seems nearly everything is being turned into a themed cruise, and the latest addition to Crystal Cruise's lineup is no different. They are now offering a microbrew-themed luxury cruise, the Colonial Collection, from November 5-19. Personally, I think that this is the single-most genius move a cruiseline has made since Apple released the iPod (yes, I'm that excited). So let's delve into the details so we can all reserve a spot together.
Photo Courtesy of Crystal Cruises
The beer-themed cruise starts with an overnight stay in New York City and sails down the East Coast and Caribbean Sea for a total of 14 days. Notable stops include Turks & Caicos, Curaçao, Aruba, Miami and Norfolk. The trip starts at $4,710 per person or, for those who can only spare 11 days for a beer cruise (where's your dedication to the art?), you can be picked up in Baltimore for $3,700 per person.
Photo Courtesy of Jon Ashton
A number of onboard experiences include multiple beer tastings of micro- and nano-brews (super-local breweries with high craftsmanship and tiny batches) from the East Coast as well as presentations and instruction from celebrity personalities. These professional beer gurus include writer Stephen Beaumont, producer and host of Art of the Drink Anthony Caporale, and Today Show guest chef and cookbook author Jon Ashton, who'll teach guests how to properly cook with beer as an ingredient.
Photo Courtesy of Crystal Cruises
For connoisseurs and pleasure seekers alike, Crystal Cruises is hooking us up with some serious excuses to take our significant others out for a few days on the ocean for…bonding and stuff. Cheers!