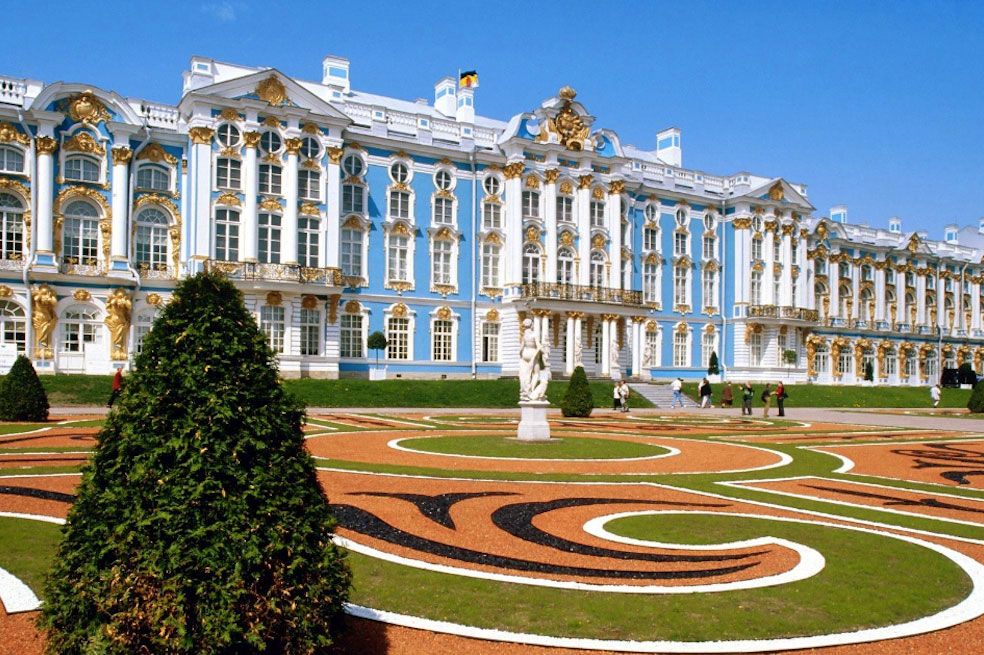 Photos Courtesy of Scenic Cruises
Scenic Cruises has put together a 15-day Imperial Jewels of Russia River Cruise that takes guests from St. Petersburg to Moscow visiting picturesque architecture and experiencing guided tours. Guests will also enjoy accommodations aboard the brand's comfortably appointed Scenic Tsar cruise ship.
While the full itinerary for the cruise is brimming with excellent opportunities to embrace Russian arts, culture and history, a few exclusive experiences stand out such as a guided tour of Catherine's Block and the fountains in the Lower Garden at Peterhof, a visit to Catherine's Palace and a tour of the Church of Transfiguration. Moscow, St. Petersburg, Mandrogi, Kizhi Island and Goritsy, among others, will all play host to the cruise, offering a beautiful collection of backdrops to the trip.
On the last full day in St. Petersburg, guests can visit the Palace of Prince Vladimir where they'll be treated to sparkling wine and a private performance of Russian ballet. For those more interested in the country's tumultuous and engrossing history (more so than its cultural offerings), a few of the days will be spent visiting locations like the Red Square, the Kremlin and the Memoriam Museum of Cosmonautics. Further excursions include a visit to the ancient city of Yaroslavl, numerous museums and all sorts of flavorful meals and treats.
Starting at $8,130 per person for two-person accommodations, the trip offers guests a wide array of luxuries to ensure an exceptional vacation as well as 41 expertly-prepared meals. The ship itself is boutique in nature and houses 112 guests total with the vast majority of cabins including large balconies. Even thoughtful touches like return airport transfers and complimentary on-board Wi-Fi are included with the trip. This tour is currently slated for four trips in 2015.