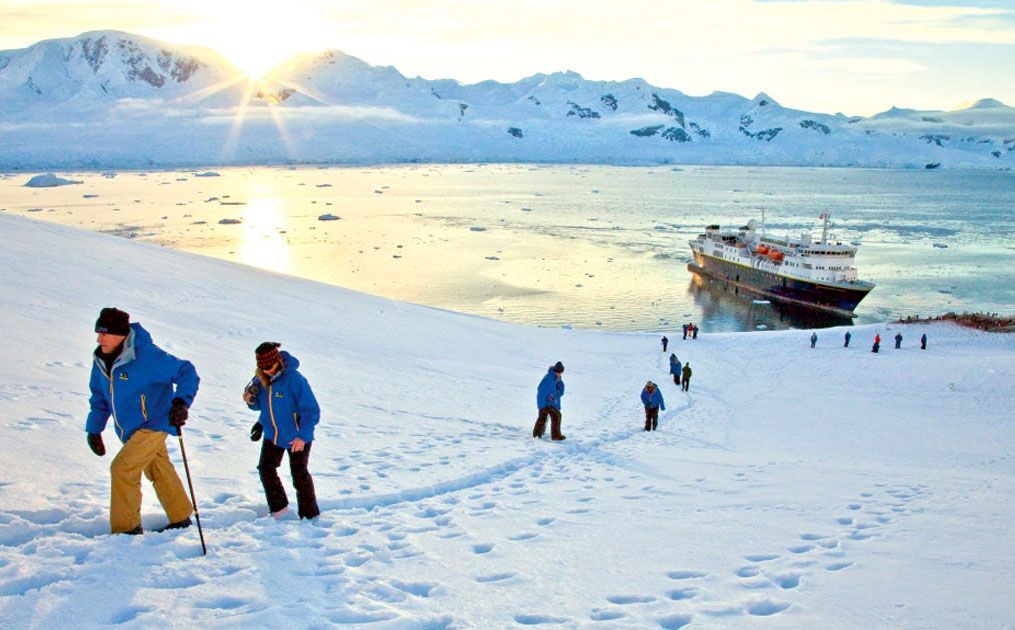 Photos Courtesy of Lindblad Expeditions
One hundred years ago, Ernest Shackleton and his crew of 27 attempted to cross Antarctica on foot from Weddell Sea to Ross Sea by way of crossing the South Pole. Though the now-famous expedition faced perilous odds and disastrous setbacks, Shackleton and his entire crew were saved in 1916. In commemoration of his tremendous leadership and the unrelenting determination of his crew, a Journey to Antarctica: The White Continent adventure is being offered through National Geographic and Lindblad Expeditions.
Along with the trip, a centennial-edition parka has been unveiled which merges rugged style with the latest in fabric technologies for a comfortable warmth no matter where you might be in the world. Patches don the outerwear that celebrates Shackleton's remarkable trip while the inside liner offers the names of the 28-man team on the Endurance, standing as a reminder of the strength of human perseverance.
There are three itineraries on offer ranging from 14 to 24 days and start in January 2015 and run through December (specific months only) and guests will get to choose between either the National Geographic Explorer or National Geographic Orion ships for their journey.
With a special focus on the work of Shackleton's photographer Frank Hurley, National Geographic photographers will join guests as they make their way through the Antarctic and learn about Hurley's sense for art, intrinsic toughness and superb technical ability. A historian or naturalist will also go on hikes with travelers, sharing Shackleton's tales while showing them firsthand what the intrepid explorer went through 100 years ago.
Rates begin at $12,350 for a Category 1 cabin to $24,740 for a Category 6 (per person based on double occupancy) for the Journey to Antarctica: The White Continent expedition. And, even after all is said and done, you'll still have a great looking piece of winter wear to show off while spinning tales of your expedition into Antarctica.