Luxury Cruises: When one wants to travel to obscure destinations, the options for a luxury experience are often limited. Fortunately, the cruise industry has increasingly answered the call from travelers looking for exotic travel with the comforts of an opulent "floating" resort.

I just took Holland America's cruise to Vietnam and China, my first time to both countries. As a long time cruiser, one aspect I love about cruises is the ease in which one can travel to one country to another, or one city to the next, without any hassle or stress usually accompanies foreign travel. Holland America's Volendam ship safely delivered us to the ports of Hong Kong, China; Da Nang, Vietnam; and Phu My, Vietnam, to name a few. I'd be hard-pressed to jump around Vietnam in style and see the range of the country that I did via Volendam, as much of the county isn't easily accessible by planes or trains.

On board the Volendam, I enjoyed the delights of a classic cruise with a few fun delights. The Volendam, completed in 1999, is only 781 feet long and holds a staff of 615. There aren't ice rinks, thousands of passengers, and rock walls on the modest ship, which makes the Volendam less overwhelming and just more intimate.
The colors and artwork on the Volendam, ranging from Renaissance fountains to contemporary paintings, make the entire ship a bit of a surprising art gallery. I loved finding the detail in the glasswork of some of the restaurants' lighting, for instance. If the Volendam poses as an art gallery, it also presents itself a little like a floral shop-fresh flowers and floral fabrics blanket much of the ship. I noted the single orchids placed on each patio table in the mornings-a lovely touch of luxury.

The staff on the Volendam is a cheery array of international shipmates, common on most cruises and always a joy to be pampered by. A Volendam tradition I love is the song and dancing "show" presented by servers native to various countries. Entertainment is vast on the Volendam. I took my pick from Broadway style performances, comedians, movies (with fresh popcorn), and the classical quartet (which has played together for several years, I found out). If I were much of a bingo fan or "athlete," I'm sure the sea day bingo blowouts and Volendam Olympics would have kept me enthralled.

One feature I'm adamant a cruise ship provide is a complete, modern gym, particularly because I eat every two hours while on board, it seems (and one cannot help this, I promise). The Volendam's gym offers stunning views of the ocean, a fitness floor for yoga and spin classes, and plenty of free weights and aerobic machines. In the mornings, I enjoyed the crisp scents of the ocean while jogging on the Sports Deck that rims the ship.

Good thing for my daily workouts. The Volendam has round the clock dining options, including complimentary room service, high tea, and the high-end private restaurant, the Pinnacle Grill. The Pinnacle Grill specializes in stunning cuts of steak, and the Kobe beef is one not to miss.

Despite its usual older demographic of cruisers, the Volendam is up to speed with its technology offerings. Wi-Fi and internet terminals are wide spread in the library, and I was most impressed by the Microsoft Digital Workshops program, taught by "techsperts" and free to attend. Classes covered publishing websites, setting up blogs, and editing video.

Katherine Sutton
Freelance Writer
JustLuxe Contributor
Posted On: Monday Dec. 21st, 2009

Related Topics : Asia, Vietnam, Reviews, Luxury Travel
LET'S CONNECT LUXURY NEWS & MORE






Featured Luxury Hotels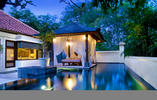 Bali, Indonesia
The Laguna, a Luxury Collection Resort and Spa, Nusa Dua-Bali
Nestled on Bali's finest white sand beach overlooking the majestic Indian Ocean...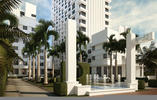 South Beach, United States
The James Royal Palm
Featured as one of Forbes Magazine's "top 10 most anticipated openings of...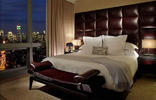 New York, United States
Trump Soho New York
Introducing a new definition of hotel design to SoHo, the neighborhood's only...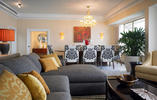 Kauai, United States
The St. Regis Princeville Resort
The St. Regis Princeville Resort marks the legendary brand's first resort in...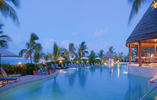 George Town Exuma, Bahamas
Grand Isle Resort & Spa
Welcome to your own private Caribbean paradise! Grand Isle Resort & Spa offers...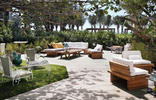 South Beach, United States
W South Beach
Glamour, location, style. Playful, energetic, whimsical. In a beachfront oasis...