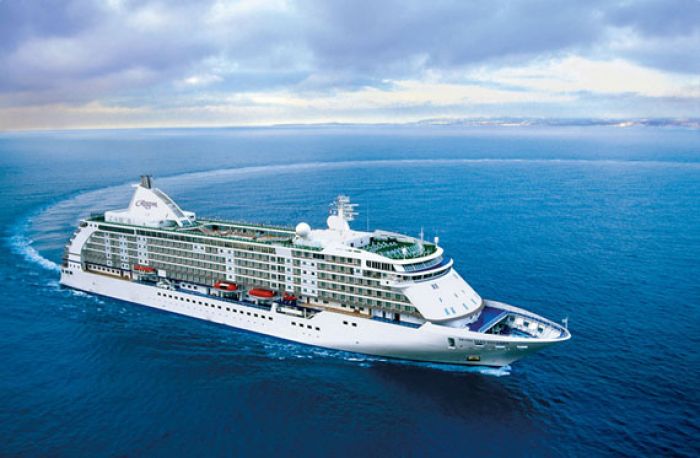 Luxury Cruises: After a multi-million dollar renovation,
Regent Seven Seas
Cruise ships went from being luxurious, to being the
ultimate
in luxurious vacationing, setting a new standard. Each of the three indulgent vessels, Mariner, Navigator and Voyager were updated and upgraded to become a fresh fleet for the new decade.
In 2010, the most luxurious cruise collection is becoming that much more luxurious: Regent Seven Seas cruises has partnered with Canyon Ranch, the leading operator of destination health resorts, to operate state-of-the-art spas, wellness and fitness centers aboard all three vessels.
The Canyon Ranch SpaClub will offer Regent's guests all the most desirable spa amenities you would expect to find at any spa on land: indulgent massage therapies, body and skin-care treatment rooms along with sauna and steam rooms. Spa treatments on the ships will be both traditional and original with therapies created specifically for Regent guests.

The ships' extravagant accommodations don't stop at the spa, however. The all-suite vessels bathe their guests in plush down duvets and silky Egyptian linens, perfect for settling down after a busy day exploring your cruise destinations, and the inclusive 24-hour room service, perfect for a midnight snack.


Regent's guests are the elite travelers who want to experience the world's most exotic destinations with the opportunity to return to their own private piece of floating excellence. Because the cruises that Regent Seven Seas has been offering for years, their guests return time and time again, trusting their vacations to Regent.

This year, Regent invited travelers to experience an unparalleled travel experience in their 119-night World Cruise, departing from San Diego, California and returning to the states at Fort Lauderdale.


As the world's only cruise line to make inclusive all of their luxury amenities, creating the ultimate luxury vacation, everything you will need and want to do during your excursion is included in the package. For the World Cruise, this means first class airfare, up to a $2,000 shipboard credit, and exclusive events such as a fashion show in Shanghai, a cocktail reception in Bangkok and a wine tasting in Cape Town.


The vessel making this voyage is none other than the Seven Seas Voyager, the perfect ship for the job. The award-winning suite accommodations offer all guests spacious and luxurious living quarters with a private balcony, walk=in closet and marble bathrooms. This, combined with the award-winning service and world-class cuisine of a six-star luxury line, provides the ideal environment for extended voyages.

The 119-night World Cruise starts at $69,995 a person, and can be cut down into five shorter segments if you just can't swing 119 days away from the office. Regent Seven Seas Cruises has more than 300 destinations worldwide, bringing you and your loved ones closer to all the beautiful locations around the world, all while relaxing comfortably in the lap of luxury.

For JustLuxe Kate Prihoda
See all Luxury Hotels