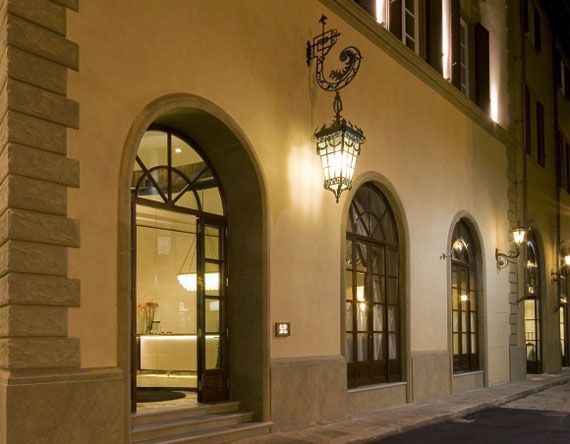 Whythebest Hotels
Under the patronage of new Italian luxury hotel group Whythebest, one of Florence's hippest and best-hidden boutique
hotels
is getting set to welcome the fashion crowd to the city this summer during the Pitti Uomo men's shows.
L'O - Hotel L'Orologio is unique in being inspired by the prestigious world of international high-end watchmaking as well as by owner Sandro Fratini's personal collection of over 2,000 vintage timepieces. If you appreciate haute horlogerie - and what man of style doesn't? - it's hard to imagine wanting to stay anywhere else.

Inside, some of the most beautiful timepieces have been transformed into decorative elements and design themes. Each floor of the 54-room hotel is dedicated to a specific luxury watch brand from Fratini's collection: Rolex, Vacheron-Constantin and Patek Philippe. The interior design by architect Marianna Gagliardi is evocative of a traditional men's club, employing materials such as leather, parchment, burnished bronze, mahogany and velvet along with the colors and aromas of tobacco. Duplex rooms are particularly plush, while a restaurant, bar and library all offer cozy sanctuaries. And they can always give you the time.