Rana Babac View Profile

Luxury Communications Consultant | Brand Critique
Pera Palace Hotel: Historic Istanbul Landmark
Jun. 23rd, 2011 | Comments 0 | Make a Comment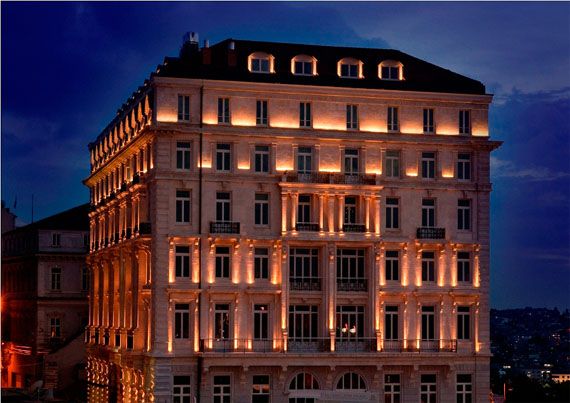 Photo Courtesy of Pera Palace Hotel
King Edward VIII, Queen Elizabeth II, Emperor Franz Joseph, Zsa Zsa Gabor, Sarah Bernhardt, and Jacqueline Kennedy Onassis have strolled through the halls of this iconic hotel. Being the prominent symbol of Istanbul's urban culture for over a century, Pera Palace has always been the heart of cosmopolitan
Istanbul
, bringing together neo-classical, art nouveau and oriental styles in an elegant mix.


In fact there is more to Pera Palace than meets the eye. The hotel was the first building in Istanbul to have electricity, an electric lift and the only running hot water. In addition to its magnificent original nineteenth-century features, such as precious white Carrara marble and exquisite Murano glass chandeliers, Pera Palace of 2011 also features hi-tech services that guarantee the luxury and comfort it always has.





After the recent 23-million-euro ($33 million U.S) restoration project, the hotel reopened in September 2010 as a museum-hotel where impeccable service blends seamlessly with the style of the historic building to create a unique and nostalgic experience for its high profile guests. The roll-call of iconic guests over the years were paid homage to in the naming of its lavish rooms and suites.




Many of these tastefully decorated, charming suites boast individual French balconies and are adorned with original paintings, antique furniture and rich fabrics. While room 411, where Agatha Christie had written her classic novel Murder on the Orient Express, bears the name of the legendary novelist, the hotel also features five Ernest Hemingway Corner Suites after the great writer who stayed at the Pera Palace Hotel as a young war reporter in 1922. Finally two presidential suites with splendid Golden Horn views are named for King Edward VIII and Franz Joseph, Emperor of Austria-Hungary, who were among the notable guests of this landmark hotel.





Opened in 1892, Pera Palace Hotel was primarily to serve Orient Express clientele. The 115 nostalgic guest rooms, 16 suites, historical Patisserie de Pera, Orient Bar, Agatha Restaurant and spa sit cozily in lively Beyoglu district - Istanbul's cultural and social center are 12 miles from the Atatürk International Airport and three miles to the Old City. The unique location of Pera Palace makes it possible to experience Istanbul on foot and enables its guests to enjoy extravagant views of the old city and the famous Golden Horn sunsets. Visit PeraPalace.com to learn more.
Featured Luxury Hotels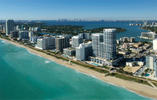 Miami Beach, United States
Canyon Ranch Hotel & Spa
Set on 750 feet of pristine beach, in the beautifully restored Carillon Hotel -...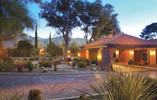 Tucson, United States
Canyon Ranch in Tucson
Enjoy endless healthy pleasures at Canyon Ranch in Tucson, the world's premier...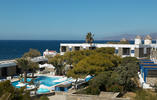 Mykonos, Greece
Mykonos Theoxenia Hotel
Mykonos Theoxenia hotel promises to make your stay a memorable, unique journey...
Sedona, United States
The Sedona Rouge Hotel and Spa
The Southwest United States was once part of a vast domain of little known...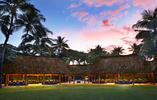 Nadi, Fiji
The Westin Denarau Island Resort & Spa, Fiji
Whether it's the private beach, the award winning Heavenly Spa by Westin, the...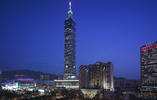 Taipei, Taiwan
Grand Hyatt Taipei
Grand Hyatt Taipei hotel anchors the city's most vibrant commercial centre in...