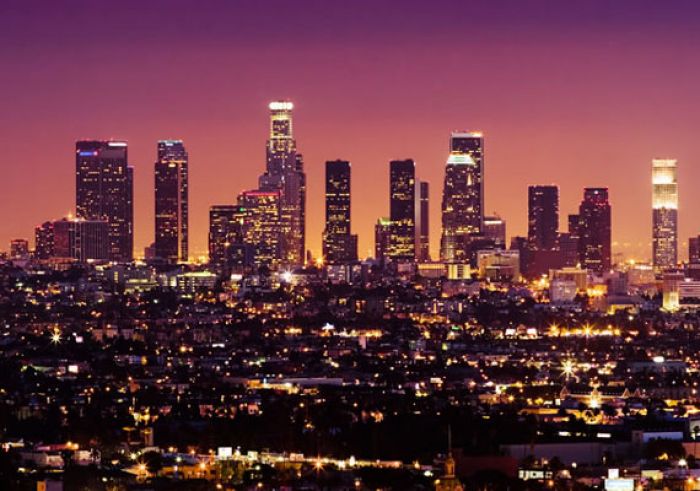 Los Angeles is a geographically diverse city, known for the ability for visitors and natives alike to ski in the mountains and surf at the world famous beaches, all in the same sunny day.
In addition to its Spanish heritage, and differing population, LA has a long history with the film industry. Because it provides so many celebrities with the latest and greatest in luxury shops, hotels and services, it also is on the cutting edge of luxury for the entire world.
As stars abound throughout the LA area and hip areas fade away and are revitalized, some neighborhoods never relinquish their grasp on the life of luxury. With so many top luxury hotels in Los Angeles to choose from, we compiled a list of some of our favorites with quick overviews.
InterContinental Los Angeles at Beverly Hills: The glamorous urban oasis of InterContinental Los Angeles resides on the prestigious Westside of the 'City of Angels'. This luxurious sanctuary is minutes away from Rodeo Drive in Beverly Hills and close to Santa Monica and Malibu. The hotel's location on Avenue of the Stars is the perfect base for discovering the best of Los Angeles. Dedicated to providing guests with exceptional service, the InterContinental Los Angeles evokes a unique combination of understated elegance and modern luxury.



Four Seasons Hotel Los Angeles: The Four Seasons Hotel Los Angeles is the essence of style, blended with a relaxed Californian attitude, situated in a calm palm-lined residential area, just minutes away from Rodeo Drive and Robertson Boulevard, simply an ideal refuge in the heart of Beverly Hills. Guests may relax in a backdrop of tropical landscapes and breathtaking views, pampered by the hotel's luxurious surroundings and impeccable service. Guests at the Four Seasons will feel like the stars, who are in fact frequent guests of luxury hotels in Los Angeles.



Sunset Marquis Hotel and Villas: If you're looking for a convention of shoe salesmen, come to the Sunset Marquis Hotel & Villas in West Hollywood. We'll give you directions to a big, boring hotel nearby. Relaxed, sophisticated, contemporary elegance in a truly comfortable and attitude-free environment. We invite you to experience something unique. Even by Hollywood standards. No roped-off entrance, no post-modern bar, no arrogant doorman. Is this really the heart of Hollywood? What brings the famous and not-so-famous people back to luxury hotels in Los Angeles year after year? Peace, quiet, and on occasion, blue M&Ms.



L'Ermitage Beverly Hills: L'Ermitage Beverly Hills stands alone as the premier hotel in Beverly Hills where unquestioned privacy and legendary elegance draws discriminating clients from the world over. Located on a peaceful tree-lined residential avenue, the hotel is within walking distance to the world-renown Rodeo Drive lined with designer boutiques, art galleries, top restaurants and noted museums. For the last eight consecutive years, this luxury hotel in Los Angeles has earned the coveted Mobil Five Star and AAA Five Diamonds Awards, a rare dual designation earned by a few exceptional properties. The hotel has received the highest rating in the Michelin Guide to Los Angeles, Five Gold Keys from Gayot, is featured on Condé Nast Traveler's Gold List, and consistently honored with Travel + Leisure's World Best Award.



Hollywood Roosevelt Hotel: The Hollywood Roosevelt Hotel, located just a block west of the Chinese theatre, is one of the most historic sites on the boulevard, and one of its few modern success stories. It is right in the heart of Hollywood near the wax museum and its location is truly unbeatable. The hotel preserves all its historical character as a playground of luminaries including Clarke Gable, Carole Lombard and Marilyn Monroe and was also the birthplace of the Academy Awards. Recently renovated by the acclaimed designer Dodd Mitchell, the hotel has reclaimed its celebrated status within the young modern Hollywood jet set.

Take the guesswork out of your next luxury vacation by discovering some of our favorite local attractions. See our list of things to do in Los Angeles.