Lena Katz View Profile

Sr. Travel Correspondent | JustLuxe
Revamped Hilton Atlanta Wines, Dines & Wows Business Travelers
Posted: Feb. 23rd, 2012 | Comments 0 | Make a Comment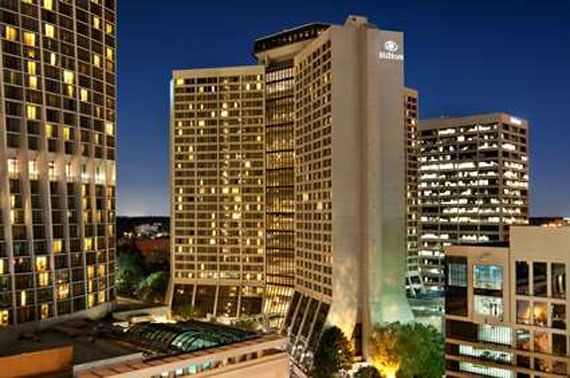 Photo Courtesy of Hilton Atlanta
For a traveler unfamiliar with Atlanta geography, the recently renovated Hilton
Atlanta
is like a homing beacon — its driveway an immediate turn straight off the freeway exit, and its shining 28-story bulk impossible to miss. As homebase for Delta, CNN and Coca-Cola, Atlanta is one of the business travel centers of the south.
The Hilton, which the Atlanta Downtown Improvement District association calls an "icon," is one of the highrise hotels that comprise the heart of the bustling downtown business district. Multi-million dollar renovations completed at the end of 2009 included the creation of a "sky bridge" over Courtland Street, conveniently connecting the Hilton with the Marriott across the street.



This is one of the city's most popular business hotels: 75% of its business comes from group travel. As a result, it has a beehive-like buzz, with people constantly congregating in the impressive atrium, enjoying a group happy hour in the executive floor lounge, or filing into shuttle vans to go explore the town.

Perhaps because of the South's famous hospitality or perhaps because so many guests are frequent business travelers who consider Hilton their home-away-from-home, it has none of the chilly, impersonal ambience that many big-city business hotels have. Instead, from the minute you walk into the lobby, you tend to feel like you've stepped into a special event. There's never a dull moment in the elevators. And it goes without saying that all the public areas, especially the lobby level Southern Elements lounge and adjoining casual restaurant.



Post renovations, the atrium is positively palatial, with stone floors and encircling colonnades. The lobby is polished and gleaming, as are the dark wood-finished elevators. The wraparound landscaping outside is like a pocket-sized oasis, just a stone's throw from the freeway and a wonderful little surprise for guests traveling with dogs. Even more of a pleasant surprise is the dog-friendly policy. It's not well advertised, but canine friends are graciously welcomed. The fitness center is medium-large and equipped with state-of-the-art machines — every one of which can be occupied at peak hours — but for people who like to get fresh air, there's a quasi-secret rooftop jogging track.



The special occasion dining and drinking venues are the true and unexpected pleasure of staying at this Hilton, though. The flagship fine dining restaurant, Nikolai's Roof, offers sumptuous French interpretations of Russian cuisine and a picturesque rooftop setting. The glowing, intimate dining room and white-glove service make this a popular choice for romantic nights out — although a fairly pricey one, with the average bill for two coming in around $600.



For a group outing, be it drinks or dinner, we always love the faux-Polynesian splendor of Trader Vic's. One of the kitschiest fancy chains in the U.S., Vic's seems in danger of disappearing from some cities, but it's still going strong here, with a happening (tiki) bar scene at the Mai Tai lounge, and busy restaurant with its own street-side entrance. Snack on signature tidbits like crab Rangoon and crispy prawns, or indulge in a wood-fired filet or rack of lamb. Of course, the cocktail menu features dozens of choices, but when in Atlanta, pay homage to local traditions with a jumbo-sized Peachtree Punch shared four ways. Visit Hilton.com to learn more.
You might like :
Book a Hilton Hotel
Related Topics : Atlanta, Hilton, Luxury Travel
LET'S CONNECT LUXURY NEWS & MORE






Featured Luxury Hotels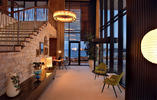 Sagres, Portugal
Martinhal Beach Resort & Hotel
To discover Martinhal Beach Resort & Hotel in Sagres is to discover a place...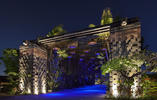 Bali, Indonesia
The St. Regis Bali Resort
Bask in luxury on the soft, sandy beach of Nusa Dua, the Garden of Bali, where...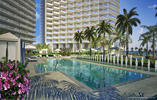 Bal Harbour, United States
The St. Regis Bal Harbour Resort
A new icon, The St. Regis Bal Harbour Resort, Miami Beach, has arrived. A...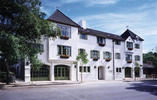 Carmel by the Sea, United States
L'Auberge Carmel
L'Auberge Carmel, a Relais & Chateaux property, is located in the heart of...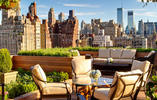 New York, United States
The Surrey
Exceptional moments at The Surrey extend well beyond your accommodations....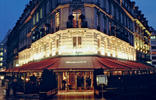 Paris, France
Hotel Fouquet's Barriere
Hotel Fouquet's Barriere offers guests 21st century luxury with a uniquely...