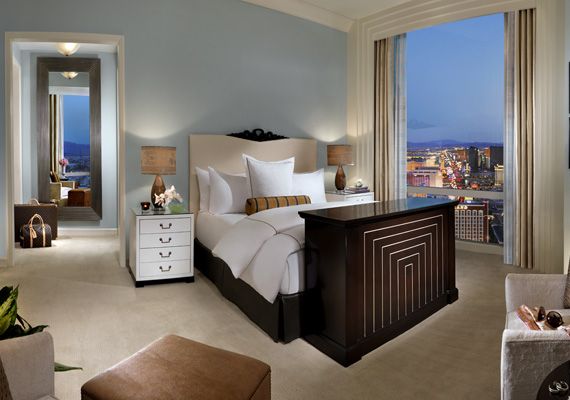 Trump International Hotel™ Las Vegas
Trump Hotel Collection™
invites you to do more, experience more and live life without boundaries, limits or compromise with the new TRUMP CARD® Privileges Program. TRUMP CARD members experience personalization and customization on an entirely new level ensuring a flawless stay. Benefits begin with your very first stay and increase throughout the year including earned room upgrades and complimentary hotel stays redeemable at all Trump Hotel Collection destinations including New York: SoHo & Central Park, Chicago, Las Vegas, Waikiki, Panama and Toronto.
Exclusive and insightful service meets the unwavering Trump standard of excellence with the new benefits of the TRUMP CARD®. Upon joining, members can create an online profile with the ability to indicate their personal preferences like room location and desired turn-down service time. This feature allows the dedicated Trump Attaché™ department to completely customize each stay, ensuring an unrivaled guest experience.


Trump International Hotel & Tower® New York
"Our research shows that people are looking for a highly tailored guest experience. They want to know and feel that it's about them, to be remembered from one visit to the next, and that's what we're delivering. This program will absolutely provide the best guest experience in the industry," said Jim Petrus, Chief Operating Officer of Trump Hotel Collection™.
As a member, your preferences will be saved; guaranteeing a stay at any Trump Hotel location is as memorable as the last. You'll never have to make your request twice, your pillow type, favorite magazines, or perfect temperature setting will always be awaiting your next stay. Members can also earn valuable room upgrades and complimentary hotel stays.


Trump International Hotel™ Waikiki Beach Walk
Once a member has earned a complimentary upgrade or complimentary night, they can redeem their benefits through the exclusive member portal. Upgrades and complimentary stays can be added to existing reservations once eligible. The password-protected portal allows members to update their preferences at any time and manage their account, including tracking and redeeming earned benefits.
The TRUMP CARD® also offers an array of select once-in-a-lifetime benefits to its most loyal members. "Live the Life" with the Trump family and lifestyle and explore offerings ranging from a private dinner prepared by Chef Jean-Georges Vongerichten, a round of golf at any of the acclaimed Trump courses around the world, or a weekend stay at the spectacular Trump Mar-a-Lago Club.
Launched in October 2007, Trump Hotel Collection™ has raised the bar in luxury hospitality. They are dedicated to creating the highest level of customized service and maintaining that standard with the new TRUMP CARD®. The prestigious portfolio includes the highly acclaimed Trump International Hotel & Tower® New York, Trump International Hotel & Tower® Chicago, Trump International Hotel™ Las Vegas, Trump International Hotel™ Waikiki Beach Walk®, Trump SoHo® New York, Trump Ocean Club® International Hotel & Tower Panama and the newly opened Trump International Hotel & Tower Toronto®.
Trump Hotel Collection™
TrumpCard@TrumpHotels.com
855.878.6702
TheTrumpCard.com

Trump Ocean Club® International Hotel & Tower Panama

Trump SoHo® New York

Trump International Hotel & Tower® Chicago

Trump International Hotel & Tower Toronto®