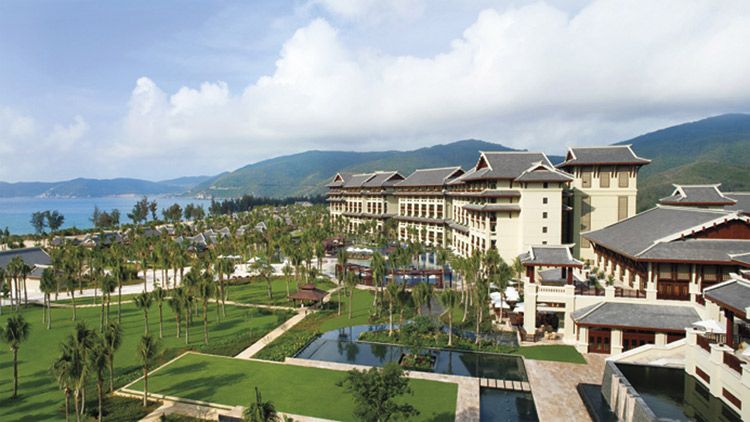 Photo Courtesy of Ritz-Carlton, Sanya
If you're planning to travel to Sanya, known as China's Hawaii, in the next few years, your hotel room options are going to increase significantly. In 2009 there was a plan set to develop the area in which Sanya is located into a much larger vacation destination. By early 2013, the southern Hainan province will see 21,000
luxury hotel rooms
compared to the 7,000 available last year.
According to
Bloomberg News
: "China's resort city of Sanya is expected to face a "huge correction" in its hotel market in the next two years as the supply of luxury accommodation triples by early 2013, the head of its tourism association said. The average hotel occupancy rate in Sanya, located on the tropical island known as China's Hawaii, will drop about 10 percentage points from last year's 65 to 70 percent, Michel Goget,
Ritz-Carlton Sanya
's general manager and chairman of the city's Tourism Association, said in an interview yesterday. 'There's going to be a huge correction between now and 2014 because there's an oversupply,' said Goget, citing new additions by international chains in the city. 'The demand is still not there. And the airport is almost saturated, so we are going to be all looking for the same business.'"