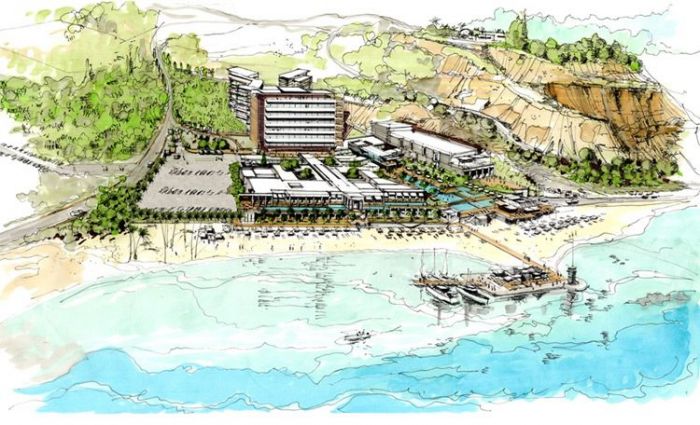 Photo Courtesy of Courtesy of Ritz-Carlton
Opening late 2014,
The Ritz-Carlton Hotel Company
's newest addition, Ritz-Carlton Tunis, Carthage, will be quite the property. Located adjacent to the Presidential Palace and steps from Carthage's ancient ruins, the location is prime for culture and luxury travel to converge on the shores of the Mediterranean Sea. 
With over 700 monuments of ancient Islamic architecture nearby, the elegant stage for the Ritz-Carlton hotel is perfectly set. The new property is owned by Companie Tunisienne de Development Touristique (CTDT), a pioneer of the luxury tourism industry. "We are honored to have been selected by Companie Tunisienne de Development Touristique to manage this incredible property," said Herve Humler, president and chief operating officer, The Ritz-Carlton Hotel Company. "We believe this stunning destination with its rich history and diverse culture will offer our discerning guests a unique and exciting new location to explore when it opens late 2014."
Mr. Omar Jenayah, chief executive officer of Companie Tunisienne de Development Touristique, said "We are delighted to partner with The Ritz-Carlton Hotel Company in its first endeavor into Tunisia. The long and storied legacy of The Ritz-Carlton is well-suited to Tunisia's own historical heritage." The hotel is to include 129 suites as well as seven food and beverage outlets and destination spa.
The UNESCO World Heritage Site, coupled with the luxury services and amenities offered by Ritz-Carlton will make this new property a wonderful destination, adding to the 80 hotels across the globe. To learn more about the upcoming 30 hotel and residential projects around the world, visit
RitzCarlton.com
.