Sally Farris View Profile

Assistant Travel Editor | JustLuxe
The Oxford Mal Boutique Hotel is Taking No Prisoners
Posted: Nov. 20th, 2012 | Comments 0 | Make a Comment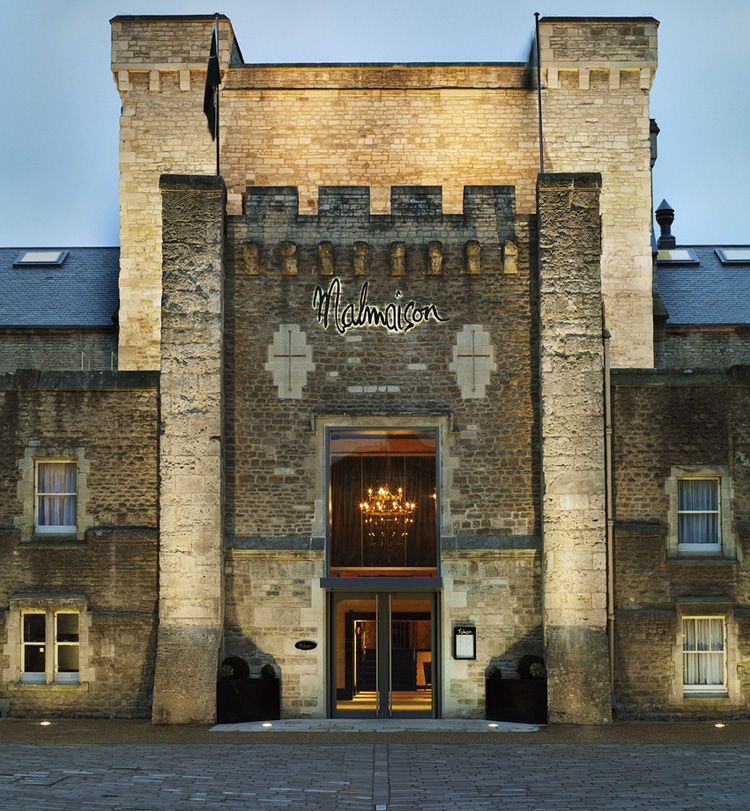 Photo Courtesy of Malmaison Hotels
Malmaison is a
boutique luxury hotel
chain in the U.K. comprising 12 stylish and unique offerings with an overwhelming theme of transformation. Whether it be the conversion of the Malmaison Glasgow property from an Episcopal Church, or an old seed warehouse into the Belfast Mal. The Oxford Mal is no exception, focusing on using its history as a former prison to attract those looking for more than just an ordinary hotel stay.

Inside the rooms, "moody lighting" sets the tone for the old jail cell feel. While some may appreciate the dim lighting, others may find it hard to find their slippers. The hotel makes up for that however, by offering modern amenities like CD players, satellite TV, and same-day laundry service. They also encourage guests to get into character and be "naughty" by "stealing" the luxurious toiletries available in each bathroom (there's nothing naughty about doing what you're told though). In addition, guests are catered to with 24-hour room service, which doesn't exactly scream "I'm a felon."

The Rock N' Roll Suites feature cozy beds, walk-in showers and soaking tubs along with all standard amenities. Keep in mind these suites aren't located in the main part of the prison, so I suggest that you get a cell room in order to get the full effect of the converted prison. While Internet is available for free anywhere in the hotel, quite a few extra charges may be coming your way, like $48 for an extra bed or $40 for parking. And no continental breakfast here, but what do you think this is, the Super 8?

The Malbar is a place for cocktails and prison puns. "Any last requests," "Your behind bars," and "this is the big house, the cooler," are among a few of the one-liners that you may enjoy on your visit. The Mal Brasserie is laced with the original metal prison staircases and feature a "smart sommelier" to inject some extra luxury. The restaurant serves up classic British dishes like lamb shank shepherd's pie or heritage tomato salad in the main dining room, private dining areas and the alfresco terrace. Like in most prisons, reviews on the food haven't been glowing, but the drinks and ambiance are thoroughly enjoyed by the inmates.

If you've always wanted to live like a criminal, this place probably isn't for you. However, if the idea of pretending to be locked up in (and eventually breaking out of) a historical prison intrigues you, then the Oxford Malmaison is a good place to start.
Read More on
Malmaison.com
You might like :
Prison Turned Liberty Hotel in Boston
Related Topics : Boutique Hotels, European Vacations, Luxury Travel
LET'S CONNECT LUXURY NEWS & MORE






Featured Luxury Hotels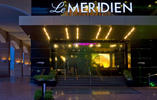 Panama City, Panama
Le Meridien Panama
On the edge of the Bay of Panama overlooking the old and new quarters of the...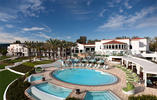 Carlsbad, United States
La Costa Resort & Spa
It was a love of sport that first inspired La Costa's founders to turn a...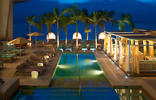 Panama City, Panama
Trump Ocean Club® International Hotel & Tower Panama
Rising 70 stories above Panama Bay along Punta Pacifica's pristine peninsula, ...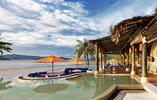 Phuket, Thailand
The Naka Island, a Luxury Collection Resort and Spa Phuket
Set on Naka Yai Island (Koh Naka Yai) in the southernmost province of Thailand,...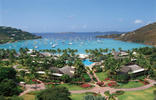 St. John, U.S. Virgin Islands
The Westin St. John Resort and Villas
Pure relaxation awaits you at The Westin St. John Resort & Villas, a refreshing...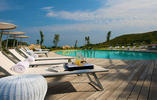 Porto Ercole, Italy
Argentario Resort Golf & Spa
Argentario Resort Golf & Spa, with golf course and wellness centre is in the...