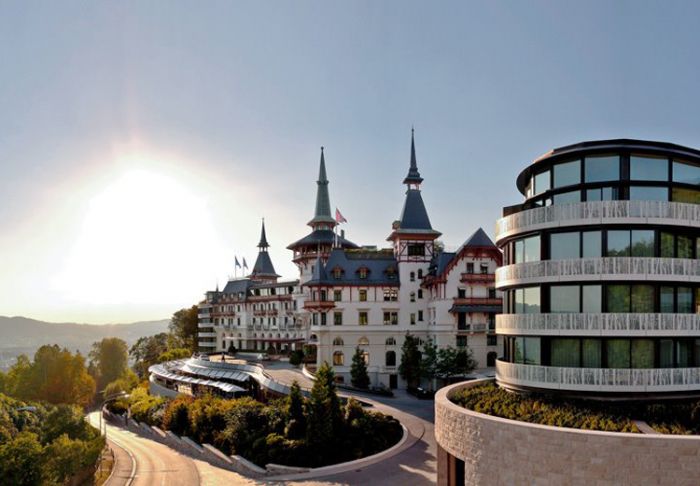 Photos Courtesy of Design Hotels/Firmdale Hotels
"Boutique Hotel" is a phrase coined in the English-speaking world to describe the emerging trend of intimate hotels characterized by unique design, concept, services, and/or location.
In general, a
boutique hotel
adheres to all or some of the following:
Trendy, artsy or cultural location, like New York, London, or San Francisco
Interesting architecture
Personalized and luxurious services—made possible by the smaller size (though number of rooms and sizes can vary)
Original concept or theme—like eco-friendly
Unique or quirky history—for instance, a converted prison
Cultural authenticity—you won't commonly see corporate artwork on the walls
Design Hotels
One of the best examples of a boutique hotel brand is Design Hotels, a representative of a number of independent hotels worldwide. The brand only acquires hotels that are original, "with a passion for genuine hospitality and cultural authenticity, for thought-provoking design and groundbreaking architecture."
Though the group began with relatively lax requirements, the new membership criteria is holistic, and demands excellence. The most important part of the hotel selection process is a strong concept, and distinctive personalities behind the ideas, design and architecture. Most of the hoteliers that Design hotels works with were not originally in the hospitality business, allowing them to bring a fresh perspective to the industry, which is what a boutique hotel is really defined by. It is a hotel whose concept and execution is avant-garde.
Firmdale Hotels
A prime illustration of a boutique hotel company represented by Design Hotels is Firmdale Hotels. Their philosophy is that "hotels should be living things not stuffy institutions." Quirky husband and wife team, Kit and Tim Kemp own and operate the series of eight boutique hotels. Kit is an award-winning interior designer, and arranges the hotel interiors in a personal and inviting way, characterized by bold patterns and colors and boho-chic décor. Her efforts have won the brand a number of design awards. Firmdale Hotels also pride themselves on a commitment to social and environmental responsibility, something that boutique hotels are increasingly focused on.