Carolyn Hsu View Profile

Editor, The Daily Obsession | The Hsu Closet
Vacation In Old Hollywood Style At The Grand Hotel Tremezzo
Dec. 26th, 2012 | Comments 0 | Make a Comment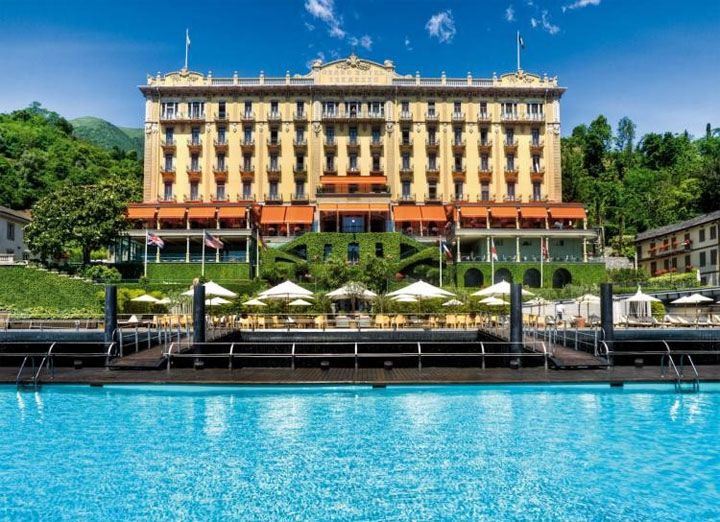 Photo Courtesy of Genius Loci and Studio Due
I sunk deep into a plush brocade love chair in the lobby of the Grand Hotel Tremezzo, a fresh cappuccino in hand, and sighed. Outside, the late afternoon sun warmed the pristine blue waters of
Lake Como
and I watched, transfixed, as it danced in sprite-like patterns across the surface ripples. Hotel lobbies are not my usual venues of choice for relaxation or inspiration, but there I was, sitting in one, in complete awe of the moment and willing time to pass just a little bit slower.
Genius Loci and Studio Due


At first glance, the Grand Hotel Tremezzo seems so spectacular, so ornate, that it left me feeling a little breathless as I took in the lavish tableau before me. Built as an Art Nouveau palace, the hotel is richly furnished in period décor, its soaring rooms painted in regal shades of red, blue, and gold, housing a wealth of antique art and artifacts. It didn't take long however, before I oddly began to feel at home (the nicest one I could imagine having, that is) as I wandered into the more private and intimate areas of the property. A reading room, located right off the lobby, had an eclectic mix of brightly hued sofas positioned around coffee tables that gave it a residential feel. A little further down, a cozy game room, housing an authentic 1800s billiards table, beckoned as I walked past. Unable to resist, I completely ignored the fact that I didn't even know how to play ball, and challenged my travel partner to a game of pool.
Genius Loci and Studio Due


The hotel features 88 rooms and 10 suites, each offering spectacular views of the lake or gardens. Rooms are decorated in tranquil shades of pastel yellows, blues and greens and furnished with luxury linens and warm, traditional décor. For two nights, I stayed in one of the hotel's newly opened Rooftop Suites, the product of a $5.5 million dollar renovation of its penthouse floor. Eight lavish residences featuring private terraces with panoramic views –three junior suites, three corner suites, and two front suites make up this new level. I did all I could to stifle squeals of delight as the room's dedicated butler walked me through all the amenities which included a champagne mini-bar, 24-hour butler service, oversized marble bathrooms, free Wi-Fi, among others. Instead, I simply smiled and nodded as he instructed me how to operate the heated Jacuzzi pool on the private terrace, as if having such a luxury was the most normal thing in the world.
Genius Loci and Studio Due


With three pools on property, plus the private Jacuzzi, an oversized soaking tub and rain-shower, it became obvious that my collection of Italian designer wear, which I had taken great care to pack for the trip, wasn't going to get much use after all. Instead, the question was, which body of water to hit first? I decided to venture out to the hotel's floating pool, literally right on top of the lake, partly for the novelty factor and partly because I was ready to indulge in the first of many Aperol Spritz cocktails at T Beach, the pool bar. As I lounged around poolside, the hotel's snazzy looking Venetian motorboat, dubbed Ruy, pulled up. The boat was the hotel's centennial gift to their guests and offers private tours and excursions around the lake. Suddenly in my head, I was imagining myself as a modern day Sophia Loren, looking impossibly chic in fitted dress on a fast boat, complete with silk scarf in hair. I thought to myself Maybe I will get some use out of that Italian wardrobe after all.
Genius Loci and Studio Due


That night I enjoyed dinner at the loveliest terrace in the whole of Lake Como, La Terrazza Restaurant. By candlelight, the lake is dark and serene but the restaurant ambiance is lighthearted and festive. The menu, recently redesigned by Italian culinary icon Gualtiero Marchesi, offers assorted traditional Italian meat, seafood, and pasta dishes. A house special tiramisu to finish? Why yes please!
Genius Loci and Studio Due


Back in my room, I hop into the Jacuzzi for a quick water massage before getting ready for bed. The hotel's T Spa, located on the first floor, looked inviting with its extensive wellness menu of international body and facial treatments (pop in for a St. Barth facial or Ayurvedic massage), but alas, that would have to be saved for another time. As I settled into the plush bedding, I thought about the utter bliss of being able to spend another day in Tremezzo. As Greta Garbo so simply said in 1932, "It will be sunny in Tremezzo. I'll take a vacation. I'm going to live, like a real woman…perfectly simple, perfectly quiet, perfectly happy."
Genius Loci and Studio Due
Read More on
GrandHoteltreMezzo.com
You might like :
Best Hotels in Italy
Featured Luxury Hotels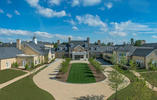 Middleburg, United States
Salamander Resort & Spa
Just 35 minutes from Dulles Airport, the 340-acre resort is located within the...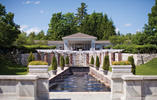 Lenox, United States
Canyon Ranch in Lenox
The unhurried tempo of New England meets the energizing atmosphere of...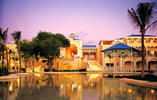 Playa Del Carmen, Mexico
Royal Hideaway Playacar
Royal Hideaway Playacar is situated on the best stretch of white sand beach...

Vieques, Puerto Rico
W Retreat and Spa Vieques Island
Surrender to your senses with W Retreat & Spa, Vieques Island, where the...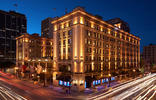 San Diego, United States
THE US GRANT, A Luxury Collection Hotel
A San Diego icon since 1910, THE US GRANT, a Luxury Collection Hotel provides...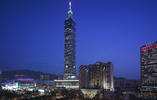 Taipei, Taiwan
Grand Hyatt Taipei
Grand Hyatt Taipei hotel anchors the city's most vibrant commercial centre in...