Nicolle Monico View Profile

Travel Editor | JustLuxe
citizenM Launches Guests into the Future with Tablet-Controlled Hotel
Apr. 22nd, 2013 | Comments 0 | Make a Comment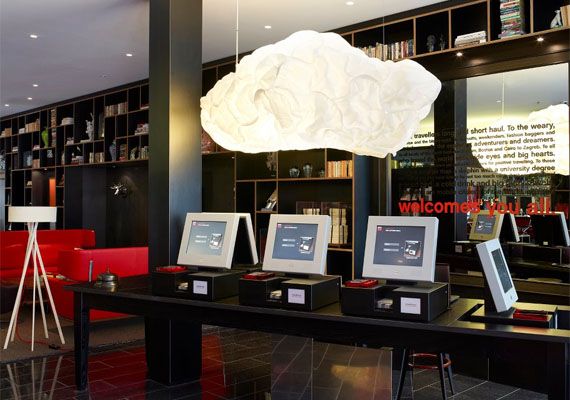 Photo Courtesy of citizenM
The future has arrived. Okay, we realize that's an oxymoron, but the future as seen in Sci-Fi thrillers about computers taking over the world –
that
future has arrived.
citizenM
hotel in London has scrapped the conventional concepts of hotel service, opting for a more modern approach through the use of Samsung Galaxy Tablets. Instead of face-to-face interactions with a concierge, the hotel has set-up said tablets for guests to actually check themselves in and out and manage other room amenities.
Photo Courtesy of citizenM



In April, London Tech City invited reporters to stay at the high-tech hotel as a part of their objective to drive new technology start-ups in neighboring towns and cities. As a technology-dominated boutique hotel, this could be the wave of the future or it could end up making your hotel stay uncomfortably informal.
Photo Courtesy of citizenM



The innovative concept behind citizenM was to create affordable luxury for the discerning world travelers, mobile citizens of the five continents. citizenM says it "wants to make guests feel like they're at home." You know, the type of home that controls itself through touch screens. Guestrooms feature trendy décor, quirky furniture and bold colors with an emphasis on sleek design. Inside rooms tablets can be used to control the lighting, blinds, and allow for the viewing of free Netflix movies at guest's leisure.
Photo Courtesy of citizenM



Four years ago, citizenM hotels began to make their mark on the world, with hotels in Amsterdam, Glasgow and London. For the first time later this year, the hotel chain will be opening a United States branch in New York City.
Could we be getting closer to a computer-driven world void of human interaction, fueled by iPhones, tablets and the Internet? Maybe Morpheus was right all along: "The Matrix is everywhere. It is all around us."
You might like :
Top Luxury London Hotels
Featured Luxury Hotels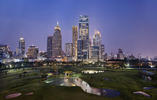 Bangkok, Thailand
The St. Regis Bangkok
Experience the splendor of Bangkok from a premier location along Rajadamri...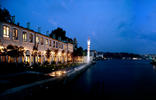 Istanbul, Turkey
Sumahan on the Water
Sumahan is a Hotel on the Water Sumahan sits on the very edge of the...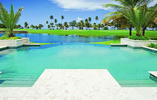 Rio Grande, Puerto Rico
The St. Regis Bahia Beach Resort
In the romantic setting of a Caribbean coconut plantation, nestled between a...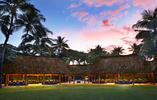 Nadi, Fiji
The Westin Denarau Island Resort & Spa, Fiji
Whether it's the private beach, the award winning Heavenly Spa by Westin, the...

Madrid, Spain
The Westin Palace Madrid
Commissioned by King Alfonso XIII in 1912, the newly restored Westin Palace...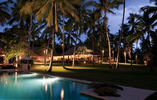 Bali, Indonesia
Alila Manggis
One of Bali's best kept secrets, Alila Manggis is a secluded, stylish seaside...