New Wine Club Launched by JW Marriott and Treasury Wine Estates
Jun. 26th, 2013 | Comments 0 | Make a Comment
Photos Courtesy of JW Marriott
JW Marriott Hotels & Resorts is rolling out its new 
JWM Wine Club
for VIP guests. The gourmand-centric collaboration is a joint effort with Treasury Wine Estates. The purpose of the exclusive club is to add value to the experience for JW Marriott guests, complementing their passion for the grape with in-home tasting experiences. Many of the varietals come from several of California's most awarded luxury estates.

The JWM Wine Club will ship fine wine directly to club members' homes on a quarterly basis, each shipment costing $150. Members will choose from four samplings and pick their two favorites. They will then receive a 750-ml bottle of each of their selections. The deluxe package also includes notes from a JW Marriott wine ambassador, recipes to pair with the bottles, and how to choose, taste, and enjoy the best wine for any occasion, according to JW Marriott.

"We are thrilled to officially introduce our new JWM Wine Club, a program which was designed to further enhance our connection with our guests by providing luxuries that speak to their personal interest," said Mitzi Gaskins, VP and resident and global brand manager for JW Marriott Hotels & Resorts. "The collaboration with Treasury Wine Estates offers an innovative way for guests to access and experience fine wine, providing them with a JW Marriott experience to savor at home at their leisure."

The management team at Treasury Wine Estates is equally excited about the newly formed alliance with JW Marriott, seeing it as a window of opportunity to drum up interest from new, targeted consumers with an ideal demographic. "The JWM Wine Club is an extension of a very important strategic partnership between Treasury Wine Estates and JW Marriott," said Nicole Carter, VP of public relations for Treasury Wine Estates. "We are always looking for dynamic ways to talk to new consumers. I believe the JWM Wine Club brings a new level of innovation into our hospitality business and allows us to bring a taste of California to consumers at home."
You might like :
Amazing Food and Wine Experiences
Featured Luxury Hotels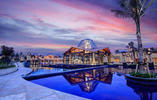 Bali, Indonesia
The Mulia, Mulia Resort & Villas
With stunning beach frontage along Nusa Dua's Bay, The Mulia invokes a relaxed...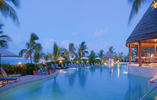 George Town Exuma, Bahamas
Grand Isle Resort & Spa
Welcome to your own private Caribbean paradise! Grand Isle Resort & Spa offers...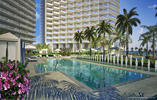 Bal Harbour, United States
The St. Regis Bal Harbour Resort
A new icon, The St. Regis Bal Harbour Resort, Miami Beach, has arrived. A...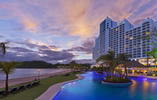 Panama City, Panama
The Westin Playa Bonita Panama
Discover complete rejuvenation at the natural refuge, where a serene beach...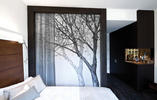 New York, United States
The James New York
The James New York brings luxury liberated from tradition to Soho. Located on...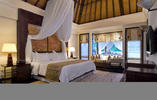 Bali, Indonesia
The Laguna, a Luxury Collection Resort and Spa
Nestled on Bali's finest white sand beach overlooking the majestic Indian Ocean...