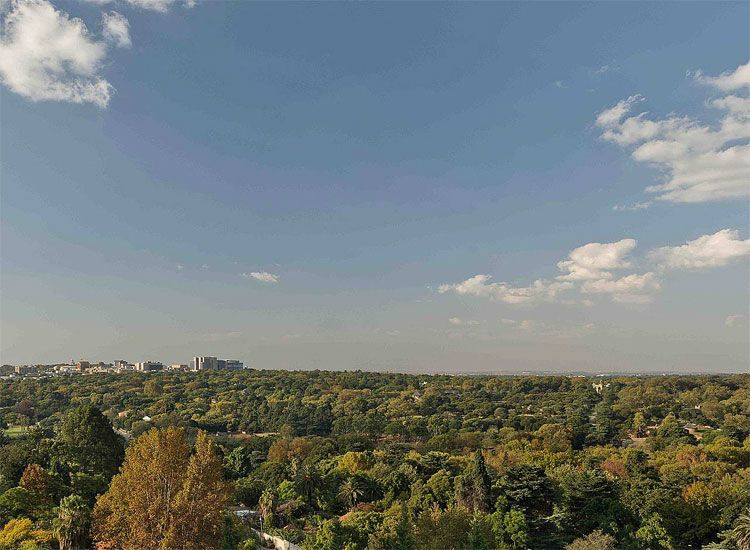 Photo Courtesy of Four Seasons Westcliff Johannesburg
Luxury hotelier
Four Seasons
has a new destination in Africa. The firm just signed a long-term management agreement with the owners of The Westcliff hotel in Johannesburg, South Africa. The property is set on a cliffside garden estate in the northern suburbs of the city. It closed on June 30 to undergo significant enhancements including new construction and will reopen in the second quarter of 2014 as
Four Seasons Hotel Westcliff Johannesburg
.
Photo Courtesy of The Westcliff by Orient-Express
"Africa's economic growth, improved stability and ease of travel have made the continent increasingly attractive to luxury travelers and Four Seasons," said Scott Woroch, Executive VP of worldwide development for Four Seasons. "With our recently established development office in Dubai, we plan to be much more active in Africa, pursuing both new build developments and conversion opportunities such as The Westcliff in Johannesburg and Four Seasons Safari Lodge which opened last year."
The Four Seasons Hotel Westcliff Johannesburg will be the location of the new bar and restaurant concepts designed by the UK-based hospitality design firm Blacksheep. The high-end deluxe hotel will feature an expanded outdoor terrace which will be a focal point of the hotel's dining experience. The property will also include a spa, a fitness center and outdoor pool.
Photo Courtesy of Four Seasons Safari Lodge
RSL Architects, the original architects of The Westcliff, are also working on the major renovation project to ensure that the new enhancements are consistent with the original design. Mr. Sebastien Carre, a veteran executive for Four Seasons, assumes the role of general manager of the hotel on August 1. The Four Seasons management team indicates that more growth in South Africa is planned, as two additional projects are under consideration in Tanzania. Stay tuned.