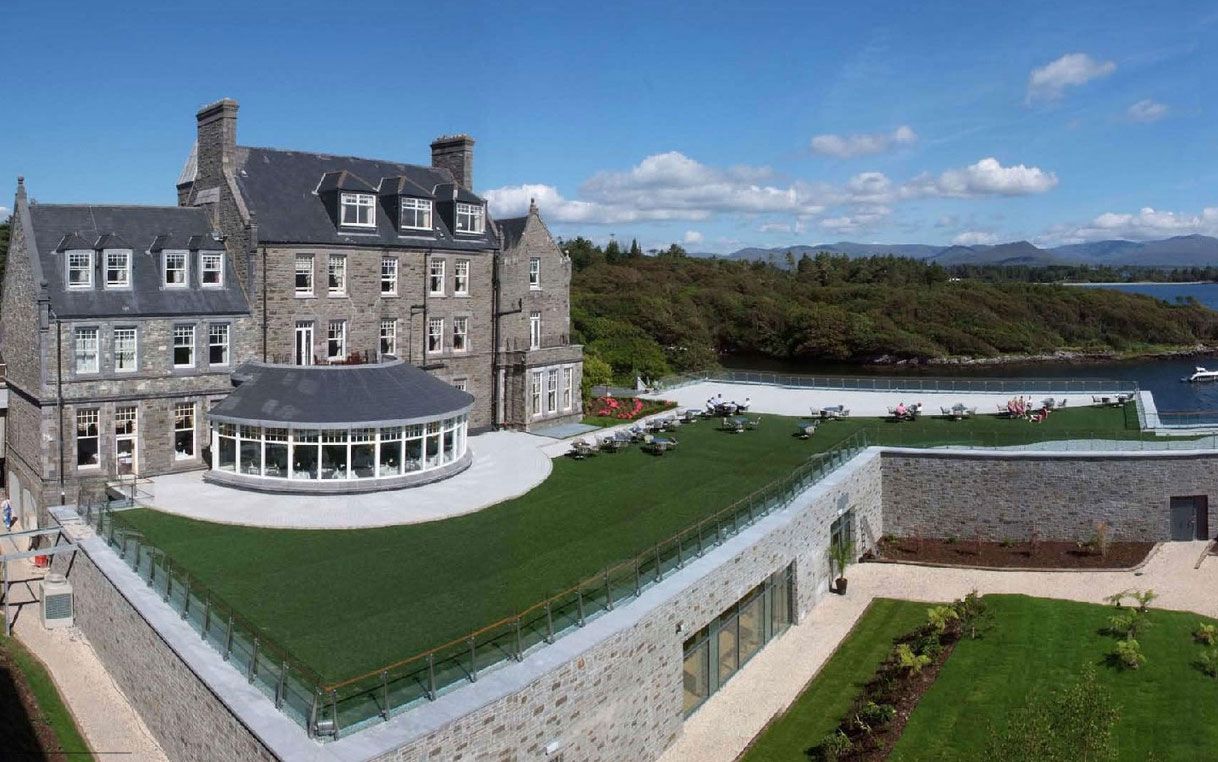 Photos Courtesy of Parknasilla Resort & Spa
Ireland's Parknasilla Resort & Spa, which has a rich history dating back to 1692 and has been a hotel since 1895, just reopened after major renovations to bring it into the new century. The storied five-star hotel is situated on the water's edge among islands, inlets and hidden beaches along the Wild Atlantic Way and Ring of Kerry. With its manor house and guest lodges, an indulgent new spa and a 12-hold golf course on 500 acres, it has been the favored retreat of such notable guests as Irish playwright George Bernard Shaw, Charlie Chaplin and Charles de Gaulle over the years.
It was also host to Princess Grace (Kelly) & Prince Rainier of Monaco who hid away in what's now known as the Princess Grace Suite. The room reflects her understated elegance with French chandeliers, beautiful antique furniture and two balconies. Kelly, who was of course of Irish descent, found it the perfect place to stay when visiting her ancestral land.

The luxe new glassed-in spa overlooking the water was designed by Elemis, the leading luxury British spa and skincare brand. Among the changes were also the restaurants including Pygmalion, named in honor of George Bernard Shaw, which features rich Victorian décor and delicious gourmet fare with a seasonal, local twist. Doolittle's Bar (named after Pygmalion's main character), offers lighter fare and cocktails and specializes in Irish ales and spirits.
If you used to frequent the property and have visited since its facelift, let us know what you think. Does it still hold the charm it once did or were you ready for some renovations?