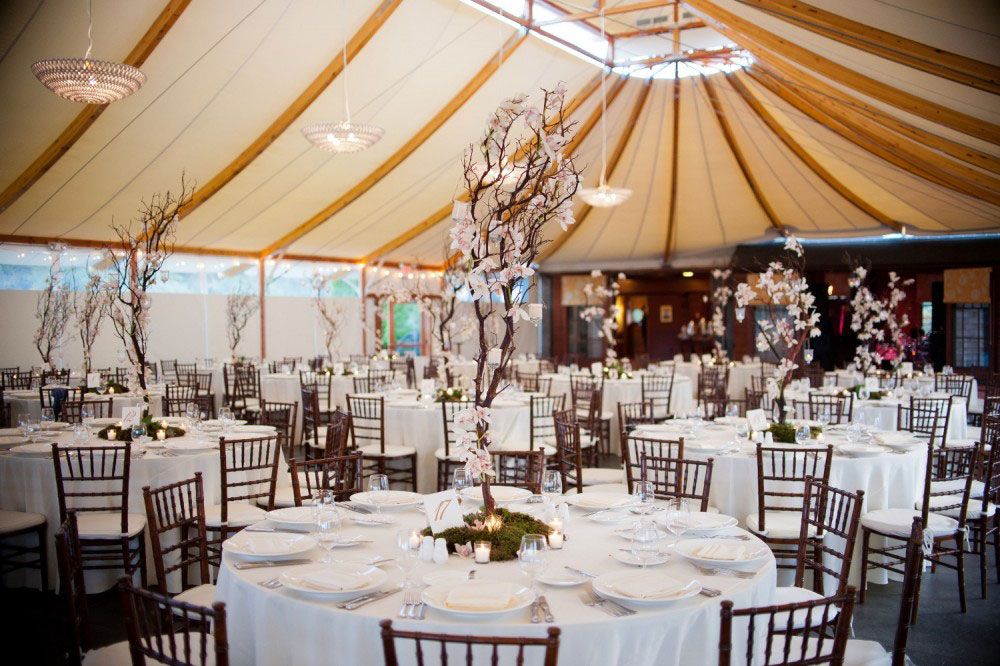 Already incredibly popular among lovebirds looking to take the plunge into married life, Castle Hill Inn's iconic grounds are gearing up to offer one of the best wedding packages a couple could ask for. Comfortable and unique accommodations, award-winning cuisine and serene privacy are just the icing on the cake (you see what we did there?).
Situated on 40 pristine acres in Newport, this Rhode Island inn is only a few hours from Boston and New York City, making it a wonderful New England destination wedding location. As Castle Hill Inn inhabits the furthest west portion of Newport, it sits above the East Passage at the entrance to the gorgeous Narragansett Bay as well as the Atlantic Ocean.
Its nine guestrooms come equipped with individual décor while offering a feel of New English 19th-century furnishings and comfort. This uniqueness also extends into their amenities offering distinctive touches such as a full 360-degree view of the bay, grounds and surrounding area in one room; while another features a blissful soaking tub and romantic fireplace. In addition to the guestrooms available in the Castle Hill Inn mansion, the property also has 24 waterfront cottages available for those who want to stay only a few steps from the beach.
The package itself, called The Magnificent Wedding Experience, is three days of fun with friends and family in celebration of the progression of love. The itinerary provides enough time to relax and prepare as well as ensure the wedding is a memorable event. Included in the package is a rehearsal dinner, cocktail reception, lawn games, a clambake and, of course, the wedding on 40 acres of manicured green landscaping and much more.