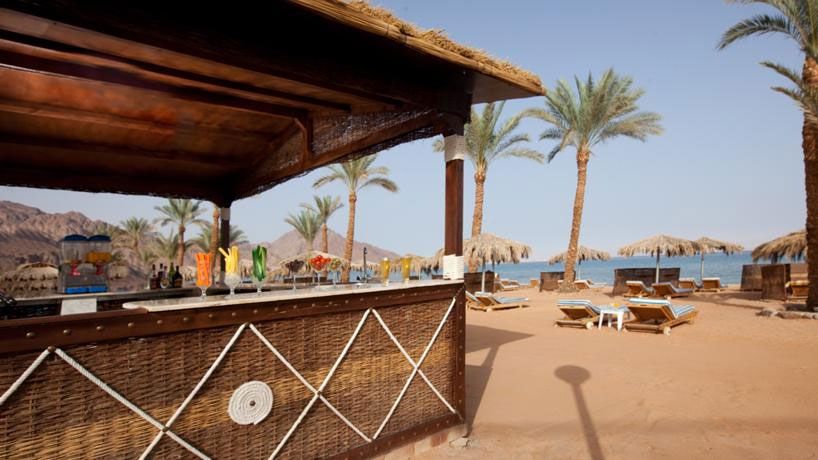 Photo Courtesy of Meliá Hotels International
Meliá Hotels International is opening two new resorts this summer in Egypt. Situated on the highly-sought after Sinai Peninsula, the resorts will give scuba divers and snorkelers direct access to some of the best-rated dive hotspots on earth.
Both Sol Dahab and Sol Taba have been constructed by the beach and overlook the Red Sea. Of the two properties, Sol Taba has more than double the rooms at 440 than Sol Dahab's 217. Each of the resorts offer up a comfortable and relaxing stay and include their own collections of activities to partake in, places to socialize at and hundreds of yards of beach to take in the sun's rays (like a proper vacation should).
Photo Courtesy of Shutterstock
Sol Taba seems much more geared toward adult couples or business travelers due to their many bars and fine dining establishments as well as their number of meeting rooms. Sol Dahab on the other hand offers up a kids club and access to 1,312 feet of public beach where children can be as loud as they want to be without disturbing relaxing guests like on Sol Taba's private beach.
Even with 657 rooms between the two properties Sol Taba and Sol Dahab, securing a room at one of these Egyptian luxury resorts will likely be difficult due to Meliá's popularity. As these resorts are located on the Sinai Peninsula, rooms will mostly likely fill up that much faster due to the beloved destination.