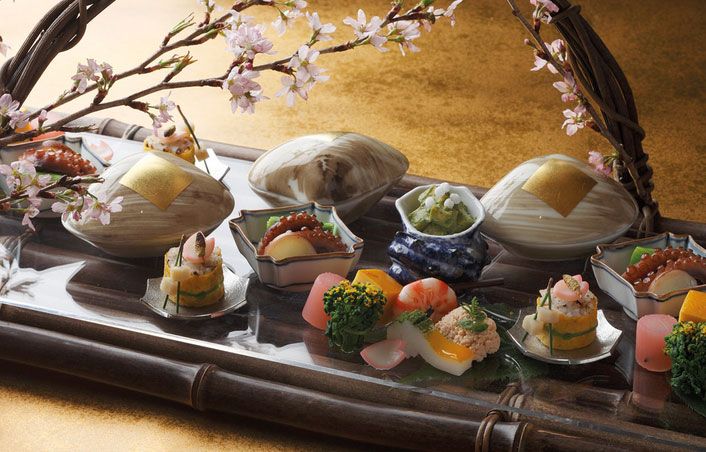 Photo Courtesy of The Palace Hotel Tokyo
Nowadays, affluent travelers are becoming less and less concerned with choosing the very best hotel based on looks, and more interested in booking a property that includes unique experiences with notable personalities. Across the globe, we're seeing more and more resorts up their standard level of activities by offering exclusive classes and programs that really make them stand out.
Photo Courtesy of The Palace Hotel Tokyo
Latching onto that trend is The Palace Hotel Tokyo with their new three-night Gastronomic Getaway Savoring Tokyo package. The offer showcases Japan's most knowledgeable personalities in the culinary world and highlights its multi-faceted gastronomic culture. Hosting three in-depth discussions, tours and sessions will be John Gauntner, Steve Trautlein and Yukari Sakamoto.
Photo Courtesy of Shutterstock
Gaunter is known as the world's foremost non-Japanese authority on sake, a Sake Evangelist and a certified Master of Sake Taster. A chef, sommelier, shochu advisor and author of Food Sake Tokyo, Sakamoto was born in Tokyo but grew up in the Midwest and studied in some of America's top institutions. As an American foodie, journalist and editor, Trautlein has seen the country's culinary journey firsthand during his time in the city over the past 15 years.
Photo Courtesy of The Palace Hotel Tokyo

Each will bring unique discussion and their own perspectives to the table during the classes, drawing attention to Japan's relationship with food and drink while dining in various restaurants from casual Japanese fare to Michelin-star cuisine. Guests will also get to spend time savoring a meal in the company of one of the celebrated personalities of their choice.
Photo Courtesy of The Palace Hotel Tokyo
The Savoring Tokyo package comes with three nights of accommodation in a Deluxe Room with balcony (room upgrades available) and includes daily buffet breakfast at Grand Kitchen. And just in case the sessions aren't enough, Palace Hotel Tokyo also threw in a choice of a prix-fixe lunch or dinner at one of their dining venues.
Photo Courtesy of The Palace Hotel Tokyo
Rates start at around USD $1,707 per night for Deluxe Rooms and USD $3,296 for Executive Suites. These rates do not, however, include guided experiences since all excursions are customized. If you'd prefer an à la carte option, without the full package, call the concierge desk to make arrangements.