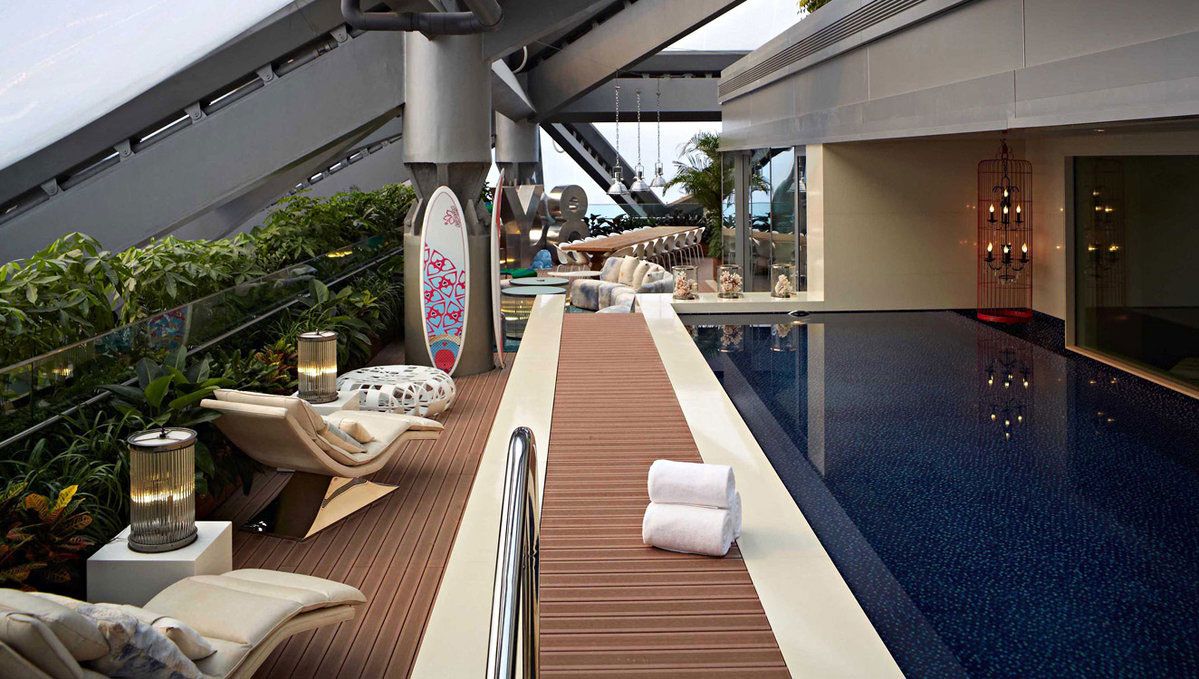 Inspired by the ultra-modern designs so prevalent in Miami, Éclat Beijing has produced an art deco suite that promises to deliver a summery Floridian experience all year long in the Chinese capital. With striking features like a white grand piano as well as a '30s-inspired glass and brass lamps, this independent luxury hotel has created a one-of-a-kind Miami Suite.
Being an exceptional destination for art lovers, Éclat Beijing has an impressive gathering of artwork from around the world including a large Salvador Dali collection. The Miami Suite itself holds an assortment of works from a number of popular Chinese artists such as Gao Xiaowu and Feng Zhengjie.
Coated in light pastels and offering a romantic ambiance with soft lighting, the 1,076 square feet suite is now one of the largest available at the hotel. The terrace features an indoor/outdoor seating area with Ron Arad designed Moroso seating, aged wooden tables and lounge sofas, a wonderful accompaniment to the outside bar. The suite also includes Beijing's only in-room private pool. Additionally, a full kitchen is included, allowing a full range of hosting and party opportunities.
As with all the hotel's remarkable accommodations, the Miami Suite offers daily complimentary breakfast and afternoon tea at the Éclat Lounge, and each room comes with an installed espresso machine and stocked mini bar. With a continued dedication to distinction in hospitality, there's no question why Éclat Beijing won the 2014 Certificate of Excellence from Daodao.com (China's version of TripAdvisor).