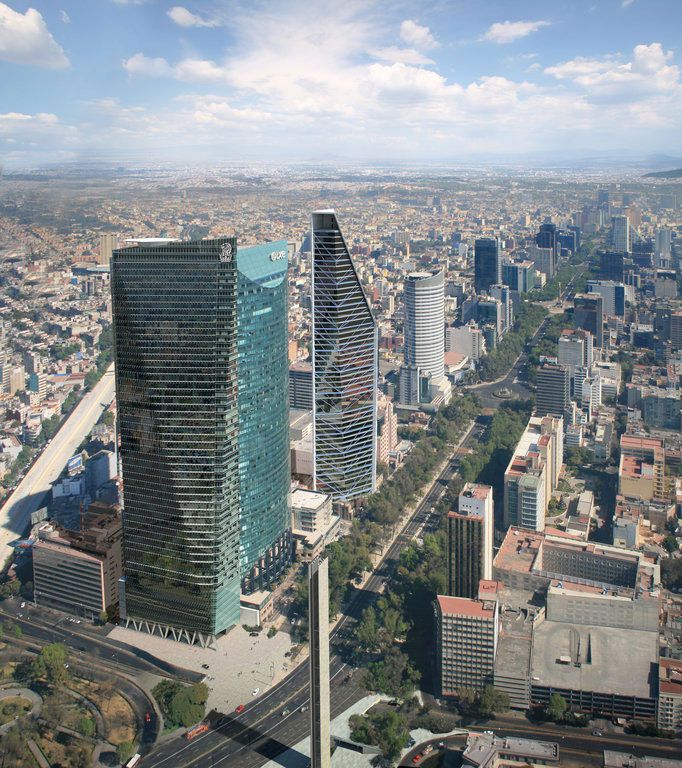 Photo Credit: The Ritz-Carlton Hotels & Resorts
Come 2019, luxury travelers will be able to book a room at the new Ritz-Carlton which will move into Mexico City in a little over three years. The 153-room hotel will sit alongside the city's wealth of five-star properties in the area, but will be the brand's first in the country's capital.
"We are thrilled to collaborate with Thor Urbana Capital and Heldan Hotels & Resorts to expand our presence in the Caribbean and Latin America, particularly in Mexico City – an epicenter of commerce and culture," said Herve Humler, president and chief operations officer for The Ritz-Carlton. "Mexico remains one of the largest and most important international markets for our company, and we are confident that our legendary Ritz-Carlton service and culture is a perfect match for this vibrant, exciting destination."
As a part of the Chapultepec Uno mixed use project, the hotel will sit in the heart of the city's financial center and will operate under a long term management agreement with Thor Urbana Capital and Heldan Hotels & Resorts. The structure will include 58 floors and 1.1 million square feet of space. Designed by KMD Architects and Taller GLOBAL, it will be one of the tallest buildings in the city. The Ritz-Carlton, Mexico City will sit on floors 36-47 and will overlook Chapultepec Park.
"Travel to Mexico continues to grow for both business and leisure travel throughout the Caribbean and Latin America region and for inbound travel to the United States," said Gabriel Helfon, chief executive officer of Heldan Hotels & Resorts. "This project will play a helpful role in the continued emergence and success of Mexico City as a leading international destination."
Along with Mexico City, Ritz plans to add 10 more destinations to its portfolio by the end of 2016 including Los Cabos and Panama City.