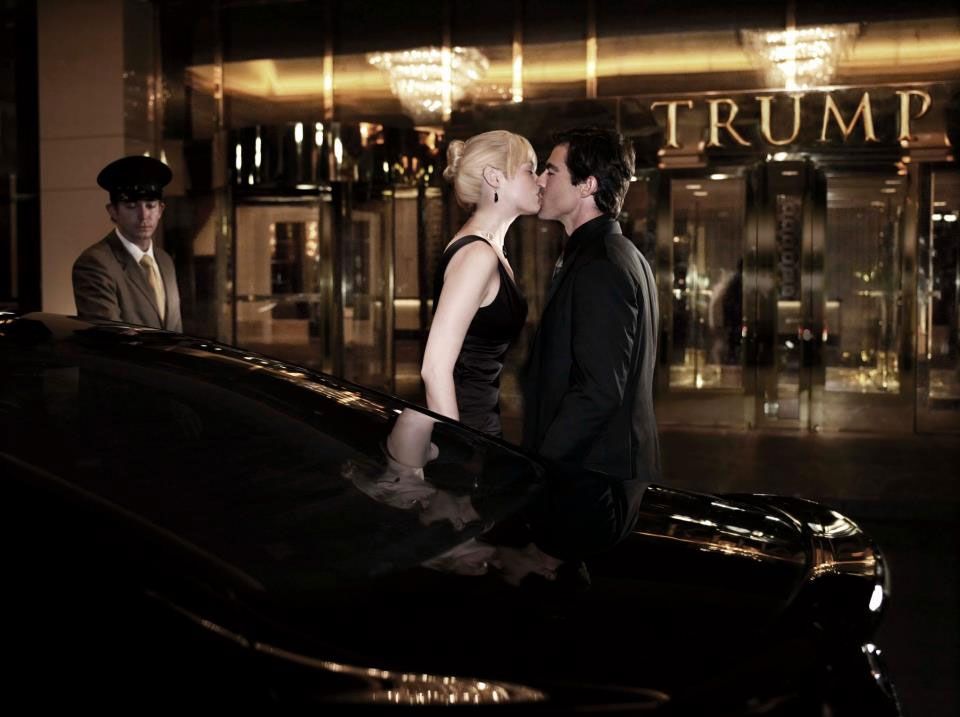 Photos Credit: Trump International Hotel Las Vegas
We tempted lovers with seven over-the-top $10,000 Valentine's Day hotel packages this month, but for some of you, those probably seemed like child's play. If this is you, Trump International Hotel Las Vegas' offer may be more along the lines of what you're seeking.
Ever indulgent, it makes perfect sense that the man-of-the-hour's Sin City hotel would offer this extravagant $620,000 proposal package. Couples will receive private roundtrip airfare from anywhere in the US to the hotel, a personal consultation at Bellusso Jewelers to choose a Kwiat diamond ring ($500,000 value), customized dinner at DJT and a $7,000 bottle of Armand de Brignac Brut Gold Champagne.
Yours for the weekend, the 3,000-square-foot, three bedroom penthouse will be covered in rose petals, stocked with chocolates and Champagne, and will include a photographer to capture the big moment. The next morning, after breakfast in bed, set off to share the good news with friends and family via a private jet filled with an assortment of the bride-to-be's favorite Sprinkles cupcakes flavors.
The package includes the above plus a chauffeur-driven Rolls Royce, flower arrangements and chocolate-covered strawberries.