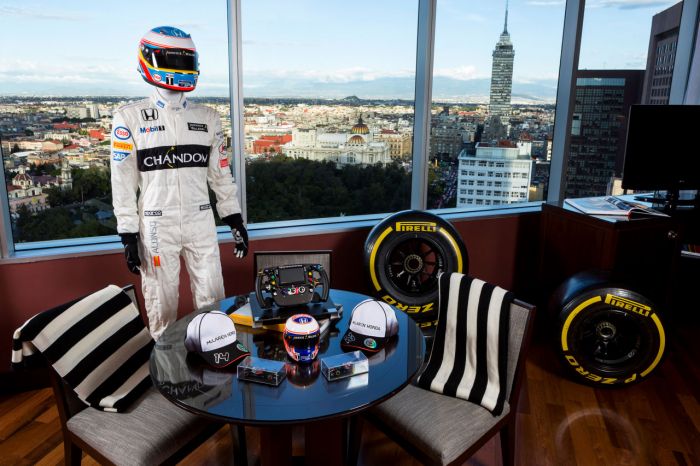 Photo Credit: Hilton Mexico City Reforma
For the past 11 years, Hilton has been a partner of the McLaren-Honda Formula 1 team, and to celebrate this year's Grand Prix, the hotelier is debuting a motor racing-themed suite at Hilton Mexico City Reforma. Inspired by McLaren-Honda racing drivers Jenson Button and Fernando Alonso, the room will be packed full of racing equipment and memorabilia handpicked by the team such as a stack of Pirelli tires, driver race suits and helmets, and a McLaren-Honda racing car steering wheel.
PHOTO GALLERY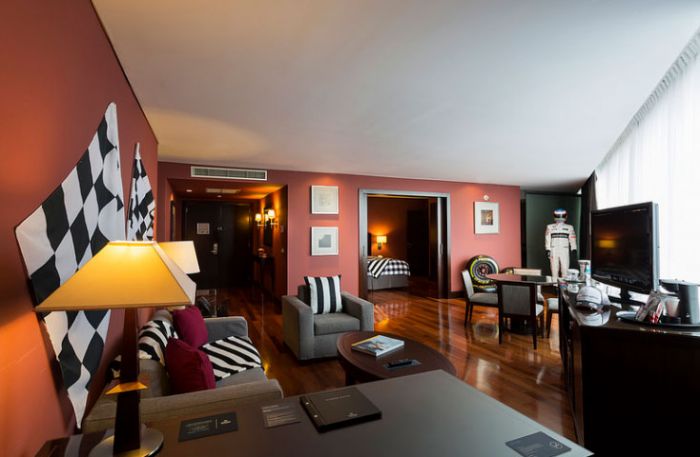 Click on the photo gallery to learn more.
"Fernando and I have helped transform the Executive Suite to create the dream room for McLaren-Honda fans packed with our coolest gadgets and official racing equipment from McLaren's history," said Jenson Button. "Fans will have to be quick off the grid to book the suite for a chance to enjoy the experience ahead of the Mexico City Grand Prix." The Mexico City Grand Prix takes place October 28-30 and the suite will be available from now until November 6, 2016.