Photo Credit: The Ritz-Carlton, Dove Mountain
We all know the fairytale of Hansel & Gretel, and (under different circumstances) we've all grown up wishing to someday walk into a real-life house made of candy. If you're visiting Tucson, Arizona this winter, now's your chance to do just that.
On Monday, November 28, The Ritz-Carlton, Dove Mountain will unveil its life-size, dine-in gingerbread house. The decadent residence will feature its own working fireplace and seating for six inside its edible walls. Made of 400 pounds of honey, 856 pounds of sugar, 350 pounds of flour, 250 eggs, 100 pounds of ginger powder, 50 pounds of cinnamon and 10 pounds of nutmeg, the house will sit on the lobby level.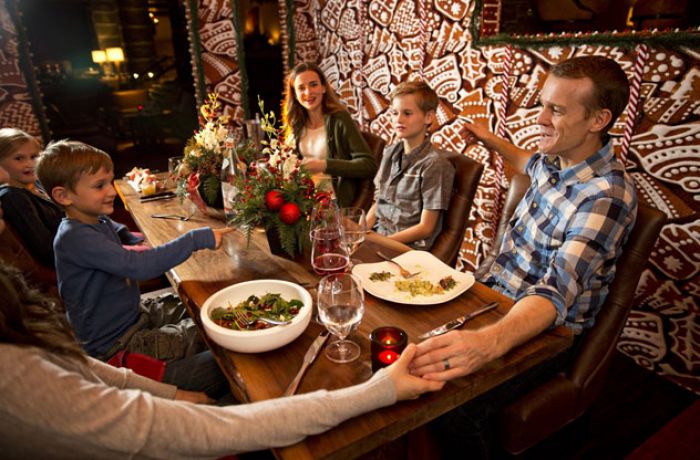 Along with public viewings, the dwelling will be available for private lunches or dinners for a $200/250 fee excluding the cost of the meal. To reserve the Dine-In Gingerbread House call 520-572-3401.