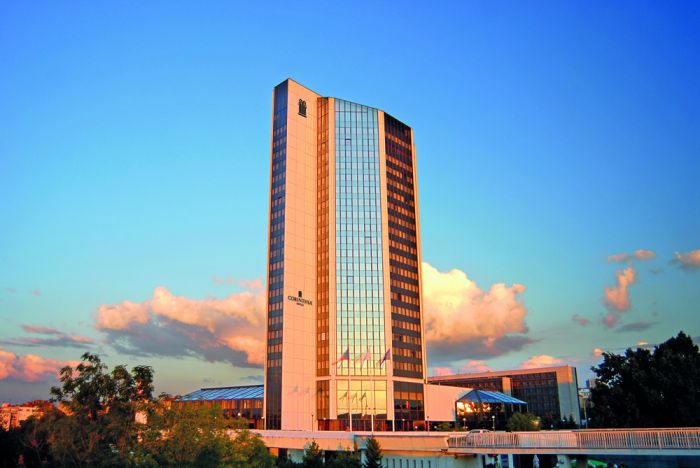 Photo Credit: Corinthia Hotel Prague
Waking up to beautiful Prague lying sprawled at your feet is quite the visual sensation. A part of the Corinthia Hotels group founded by the Pisani family of Malta more than half a century ago, the Corinthia Hotel Prague is five-star, 539-room Czech property, perched high atop a hill in the Vysehrad district, site of the ancient capital.
Make sure you reserve a room in one of the upper floors and experience a stunning visual display, especially at night when the city and its historic bridges sparkle like illuminated pearls.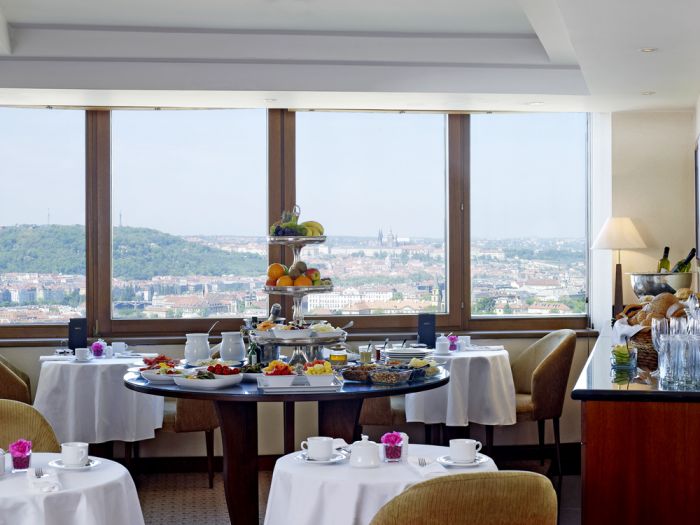 Photo Credit: Corinthia Hotel Prague
Even better, pay a bit extra for the Executive Club and enjoy views from the 22nd floor while indulging in a generous array of complimentary food and drinks, or simply relax poolside on the hotel's Apollo Day Spa where a glass-fronted 25th floor recreation area with pool offers similar views. Other facilities included in an executive suite stay are use of the hotel's communications room, with printing, fax and photocopying facilities, and an hour's free use of the executive boardroom.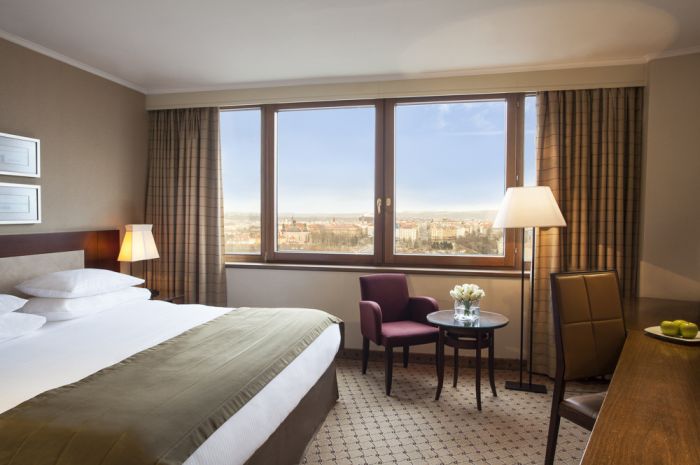 Photo Credit: Corinthia Hotel Prague
Of the 66 executive rooms and 22 suites, we stayed in Suite 830. Spacious, it featured a fully equipped kitchen, a separate lounge area with sofas, a luxuriously comfortable king-size bed and two bathrooms. The LCD HDTV with 75-plus local and international channels and a choice of 40 films catered to our viewing whims.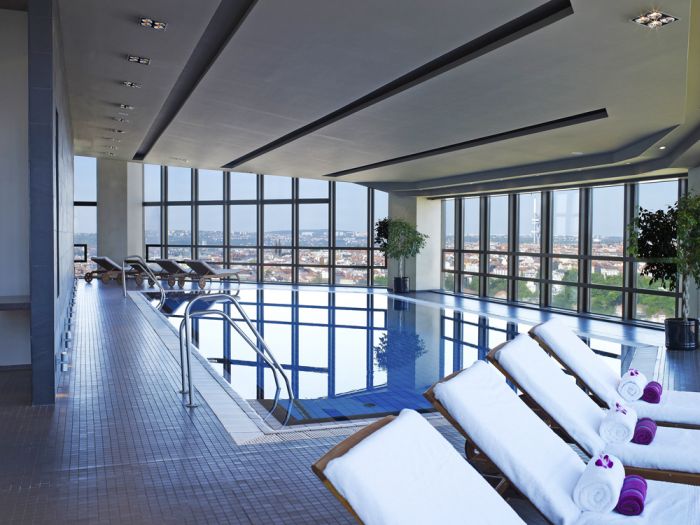 Photo Credit: Corinthia Hotel Prague
Feeling sporty? The fully-equipped gym and the pool should satisfy your needs. Then as reward for effort, move joyfully between sauna, steam room and plunge pool.
Feeling less sporty? With little effort you can easily – and believe me, I did with no problem whatsoever - avoid the treadmill and other cardio machines. Simply head straight to the spa to indulge in a full-body massage or a facial.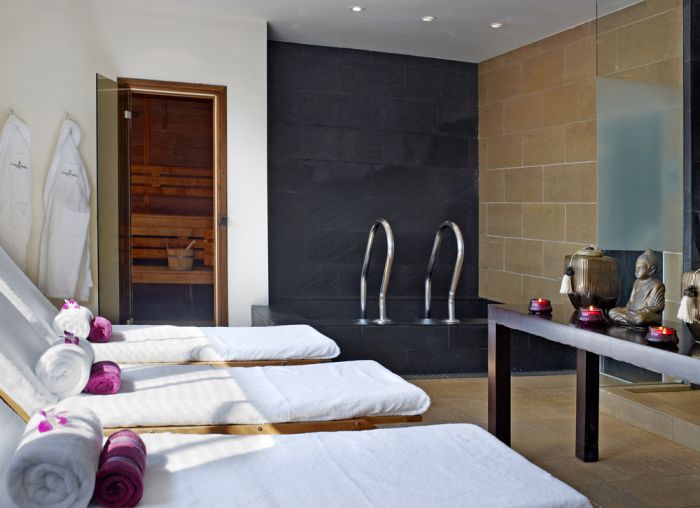 Photo Credit: Corinthia Hotel Prague
My 'Apollo Signature' treatment was so soothing I fell immediately into a deep sleep, awakening 30 minutes later fully rejuvenated and ready for the day ahead. You have a choice of other massages, including the aromatherapy or sports focused. My companion chose the one-hour long 'Delightful Magic' anti-aging facial for her pampering hour and emerged utterly refreshed and ready for a night on the tiles.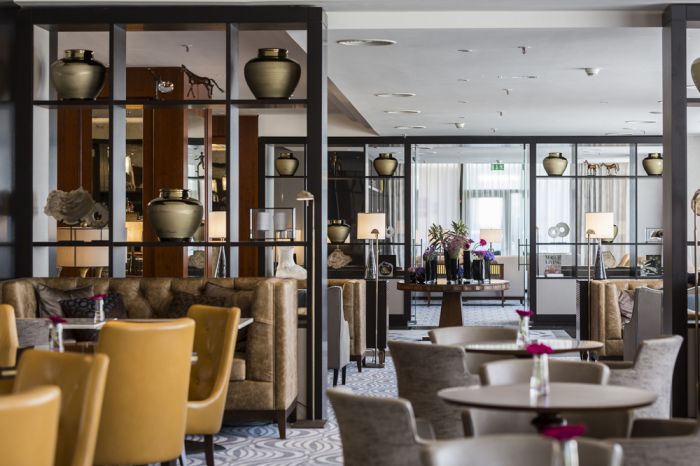 Photo Credit: Corinthia Hotel Prague
'Enter a temple of oriental food... Allow your spirit to be replenished,' so goes the blurb on the menu as you sit down in the relaxing ambience of 'Rickshaw' restaurant, a Far Eastern food franchise that has developed a close relationship with the Corinthia group.
Often for me, evidence of the quality of a restaurant is the presence of people from the same culture or background as the menu. In this instance, I looked up to see a large group of Asian diners at a nearby table eating heartily as if they were at home enjoying their grandmothers' cooking. Even after the first starter, I could well understand their relish.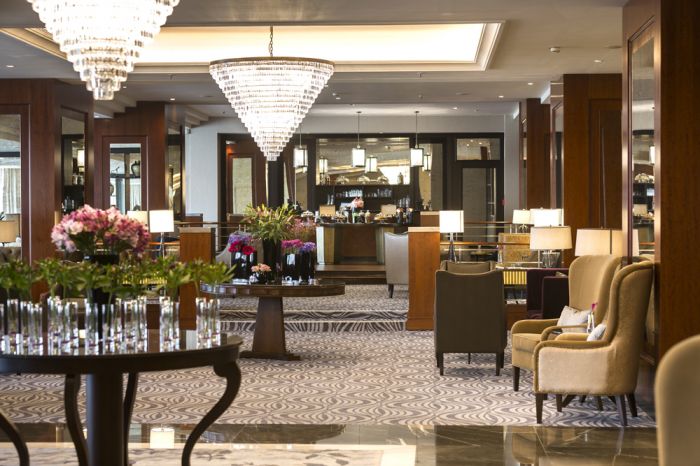 Photo Credit: Corinthia Hotel Prague
Both corporate and business clients are attracted to the hotel. The latter benefit from the Corinthia conference and events center offers facilities for up to 1,000 delegates. Occupying an entire hotel floor, the meeting space is divided in two separate sections joined by a scenic foyer with panoramic views over the city. It also offers the Bellevue conference hall on the 24th floor, also with breathtaking views. And as if that isn't enough, the hotel is also adjacent to Prague's Congress Center.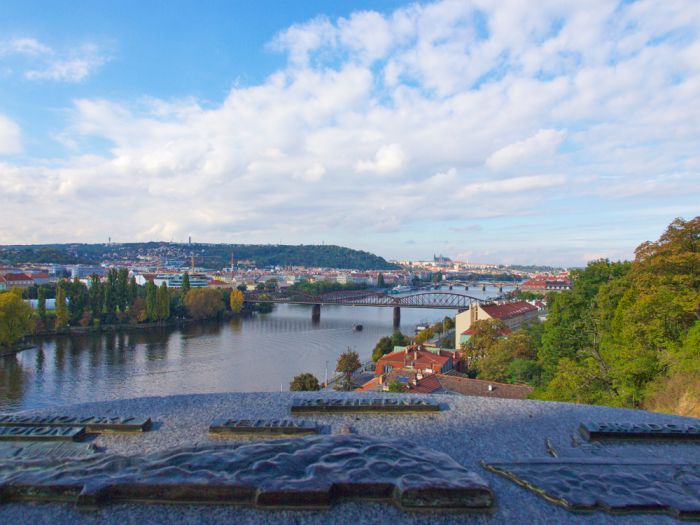 Photo Credit: Columbia Hillen
As for tourism clients, access to Old Town Prague and the historic Charles Bridge is easy with tram and metro links conveniently close - the underground station is a half-minute walk just outside the hotel. In addition, the citadel walls of the old 10th-century Czech capital, Vyšehrad, is a mere 15-minute stroll away and a lovely vantage point it is too, on a rocky promontory above the Vltava River with ornate garden paths to leisurely enjoy. The hidden architectural treasures there include the rare Romanesque Rotunda of St Martin, the neo-Gothic Church of Sts. Peter and Paul, the national cemetery Slavín and the underground casements housing the some of the original Baroque statues from the Charles Bridge.