Olivier Leroi / Le Barthélemy
The Epitome of Easy French Elegance at the New Five-Star Le Barthélemy St. Barth's
Difficult to get to, expensive to visit, and absolutely breathtaking when you finally arrive—the allure of St. Barth's is a blend of elegance, exclusivity and extreme natural beauty unlike any other island under the sun. The ritzy resort's newest luxury hotel Le Barthélemy is a perfect excuse to finally make the pilgrimage, affording a relaxing yet utterly elegant entrée to the elite isle perennially popular with celebrities, business tycoons and the jetset. The five-star property, a member of Small Luxury Hotels of the World (SLH), is a tranquil A-list retreat with impeccable amenities and service that would not be out of place at one of the grand Parisian palaces, though the effect is always relaxing.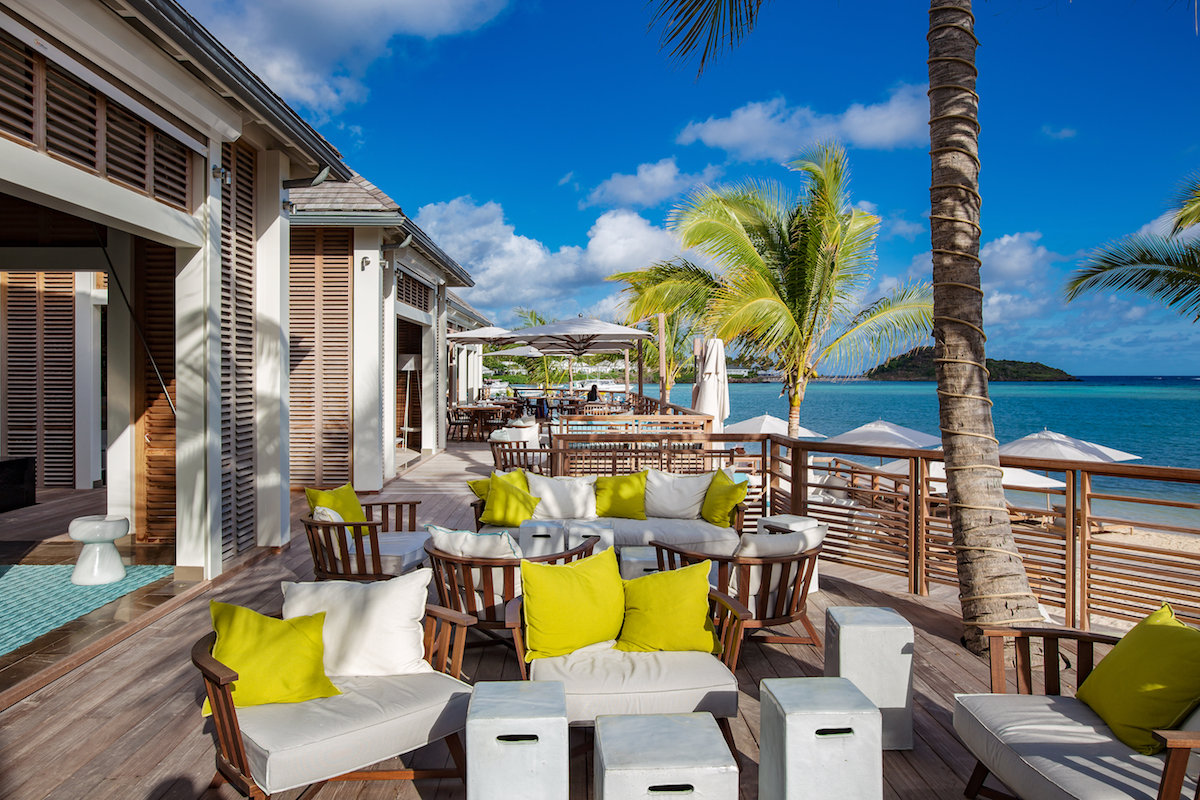 Photo Credit: Laurent Benoit / Le Barthélemy
St. Barth's strong ties to France—it is an "overseas collectivity," i.e. a French territory, in the West Indies, similar to Saint Martin and Martinique but much more exclusive—give it much of its casual elegance and flair for style, though without being stuffy. The French-owned Le Barthélemy is no exception, and the luxe resort also builds on the strong tradition of fine wine and cuisine on the island while giving it a refreshing dose of creativity, thanks to four different dining experiences created by Michelin-starred French chef Guy Martin. It's situated along 600 feet of pristine beachfront in Grand Cul de Sac, part of the Nature Reserve of Saint-Barthélemy and one of the most laid-back places on the Island, which is easily navigable due to its relatively small size.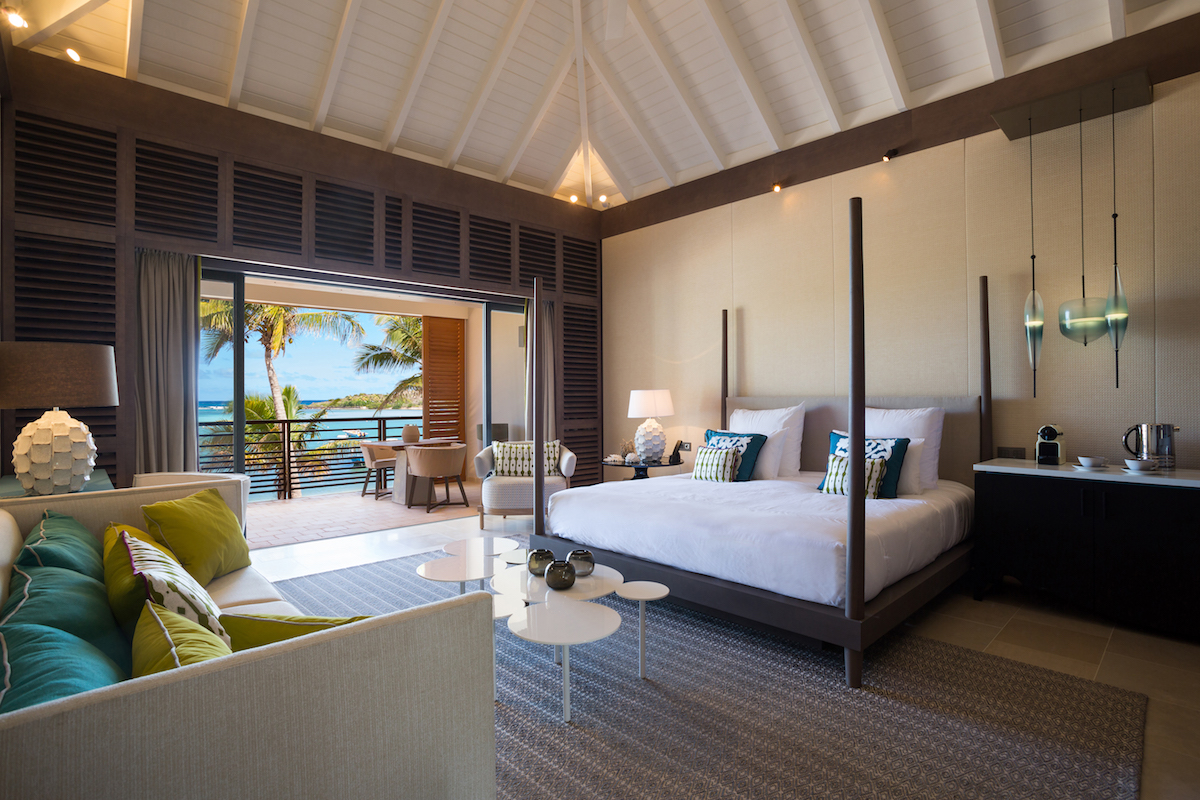 Photo Credit: Pierre Careau / Le Barthélemy
The hotel's alluring interiors, a mixture of modernism and eco-friendly island style, are by internationally acclaimed designer Sybille de Margerie, who cleverly references the proximity of the sea while making the most of the idyllic location and the abundant natural light. With just 46 spacious rooms and suites, all with private terraces and many with heated plunge pools, Le Barthélemy has an intimate yet airy feeling. The combination of the inimitable flavors and style of France in an island setting is alluring in the extreme, reinforced by impeccable touches like in-room amenities by legendary Parisian luxury house Hermès. A perfectly proportioned seaside infinity pool overlooks a swath of swaying palm trees throwing their shadows on a picture postcard beach.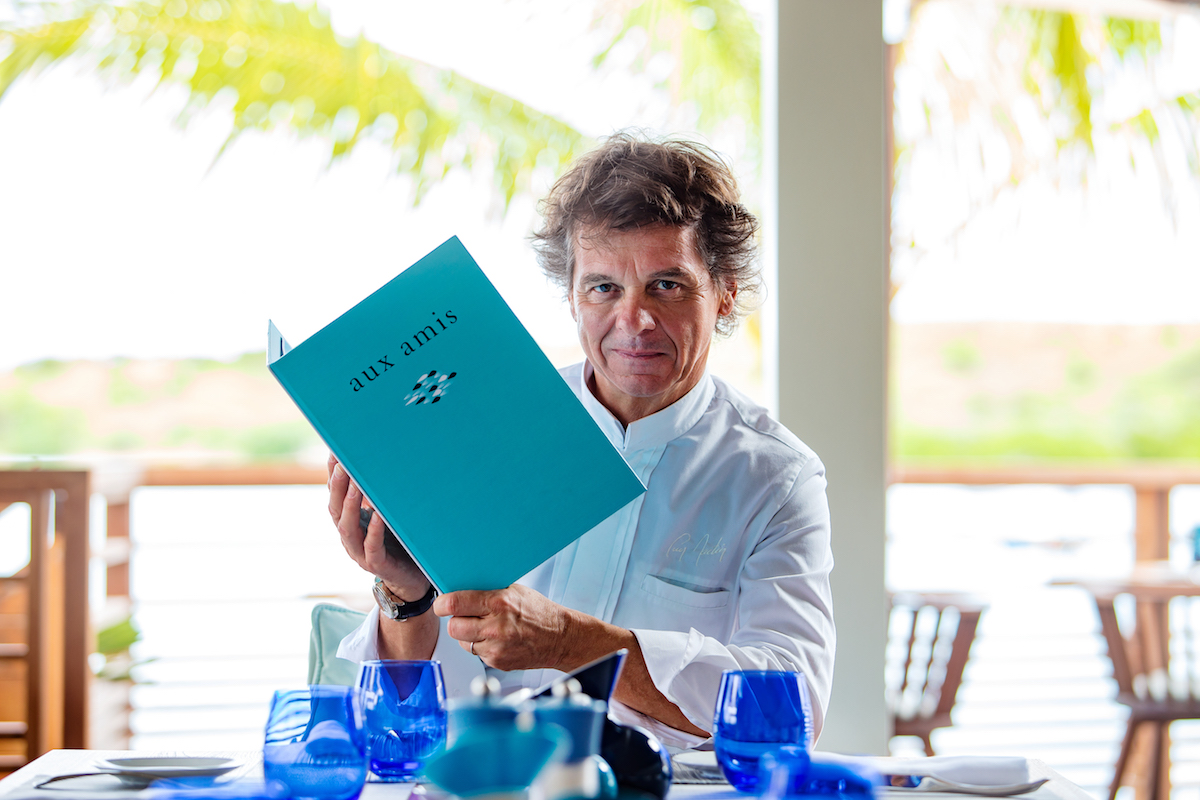 Photo Credit: Laurent Benoit / Le Barthélemy
Chef Guy Martin ensures that France's legendary culinary traditions are well represented, while making full use of the abundant local seafood and fresh vegetables and other produce. His four venues include Le Barth, a daytime eatery with a light, fresh feel, featuring homemade pizzas and crusty stuffed baguettes; Aux Amis, a casually elegant fine dining restaurant where his Michelin starred pedigree is in full effect; Le Turquoise, a poolside perch for small bites and refreshments; and Le Bar overlooking the lagoon and serving up artisanal tropical cocktails. The bar staff, like everyone else who works on the property, are a true pleasure to interact with.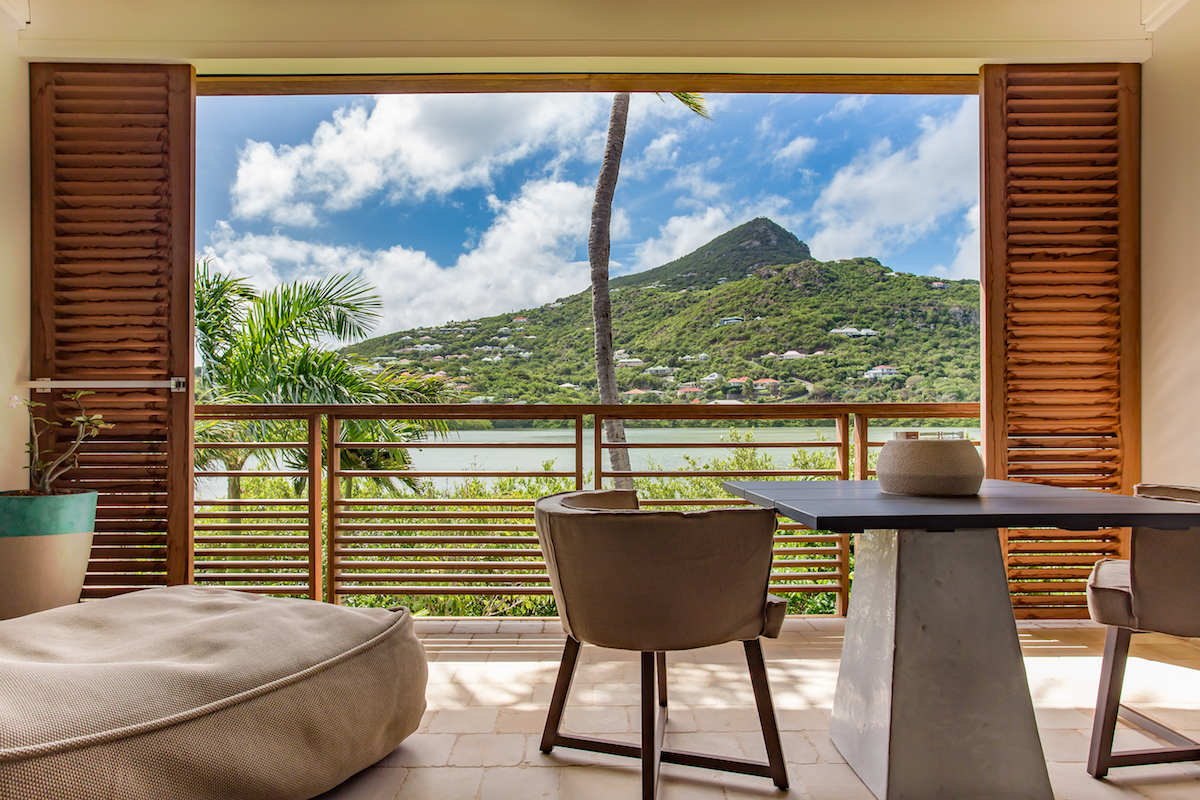 Photo Credit: Laurent Benoit / Le Barthélemy
Another signature feature of the beautiful property is Le Spa, a "holistic haven" aimed at "restoring the mind, body and spirit to its natural and most authentic self." The feeling is one of utter relaxation from the moment you arrive, while an open-air atrium invites the warm Caribbean sun and air in. Treatments have been created in partnership with renowned skincare line La Mer, with many of its coveted products on offer as well. The hotel also maintains a fleet of Mini Mokes, charming open-sided safari cars with a real vintage feel that are perfect for checking out the other parts of the island, including remote beaches and hidden coves. Another option for exploring is to charter a catamaran which has the added attraction of a packed lunch from Guy Martin's kitchens, as well as a bottle or two of rosé, the habitual accompaniment to all of the island's meals.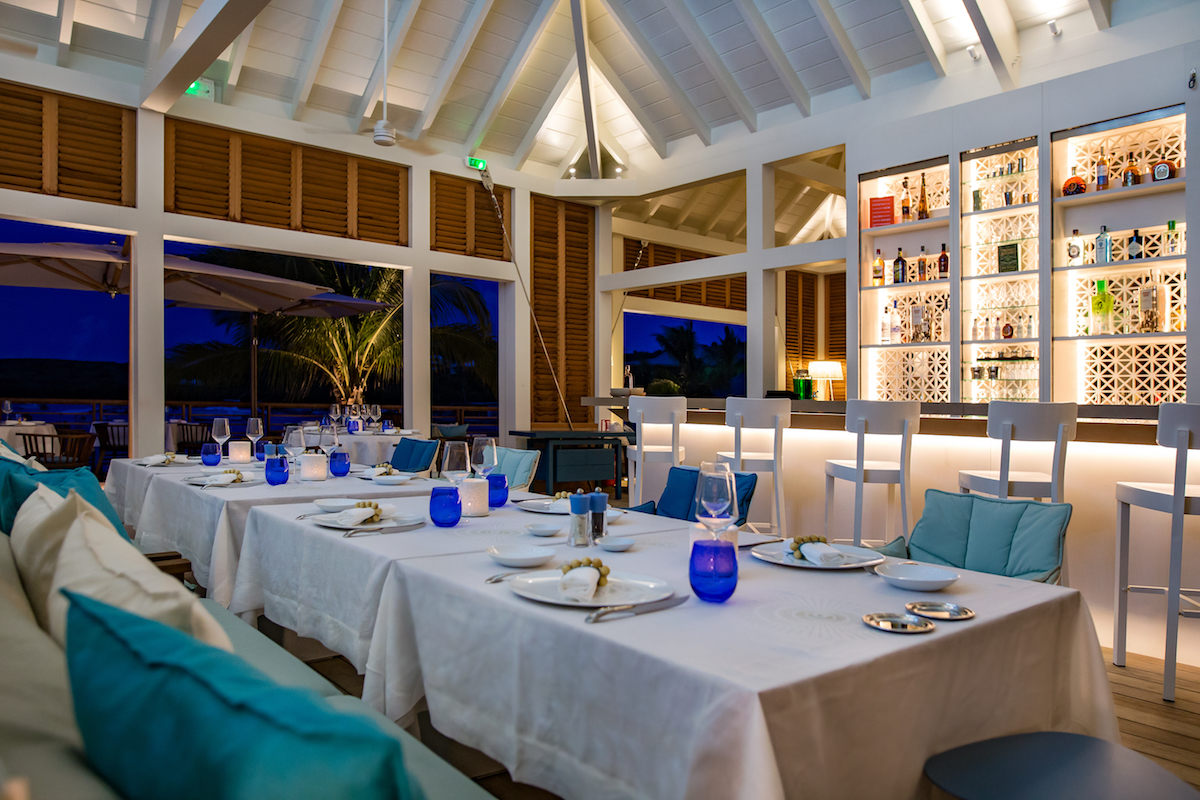 Photo Credit: Laurent Benoit / Le Barthélemy
"Our location is our inspiration and we have taken tremendous care to pay homage to our spectacular setting and to a style of personalized service that is truly individualized," says the hotel's General Manager Marc Dobbels, says. "We are embracing elegance in a refreshed way, reimagining service standards for a modern traveler where respect for time, restoration and connection is paramount. It's about simplicity, a genuineness that is informed by the natural, laid-back beauty of our surroundings." The hotel's rates compass several extras including arrival and departure airport transfers, a daily buffet breakfast, a selection of mini bar items, high-speed wifi, dedicated beach lounge chairs, watersports equipment and access to the Le Spa wellness center.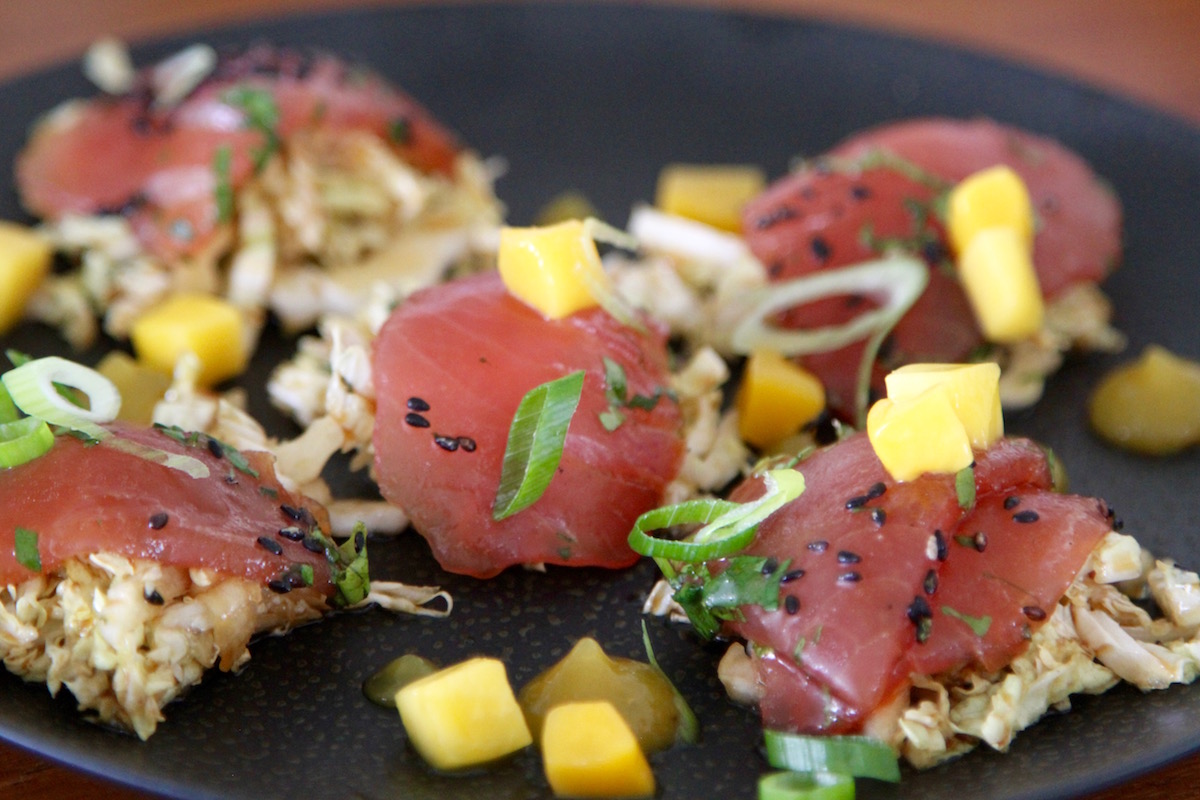 Photo Credit: Jared Paul Stern
Among numerous options for getting to St. Barth's, Tradewind Aviation stands out for the quality of its service. The airport is notoriously difficult to land in, but Tradewind's highly skilled pilots make it seem like a breeze and their Pilatus aircraft are ideally suited to the task. The views are spectacular, the seats are comfortable, the cabin staff are friendly and helpful, and there's even champagne—real French champagne, this St. Barth's, after all—in a cooler ready to be enjoyed as soon as you level out. Tradewind also handles logistics at your point of origin and makes the whole experience as expedient and pleasant as possible.