Photos Credit: Sri panwa
Sunsets, Cocktails & Serious Style: Inside Phuket's Sri Panwa
The Thai island of Phuket isn't short of luxury hotels, but word has it that one resort is head and shoulders above the rest. Located in the serene southeast corner of the island is Sri panwa. Spread across a jungle-covered peninsula, the hotel is a favorite of Thai royalty and global celebrities alike.
The way I see it, if it's good enough for Rihanna and Snoop Dogg, it's probably good enough for me, so I decided to see what all the fuss was about. What's so special about Sri panwa?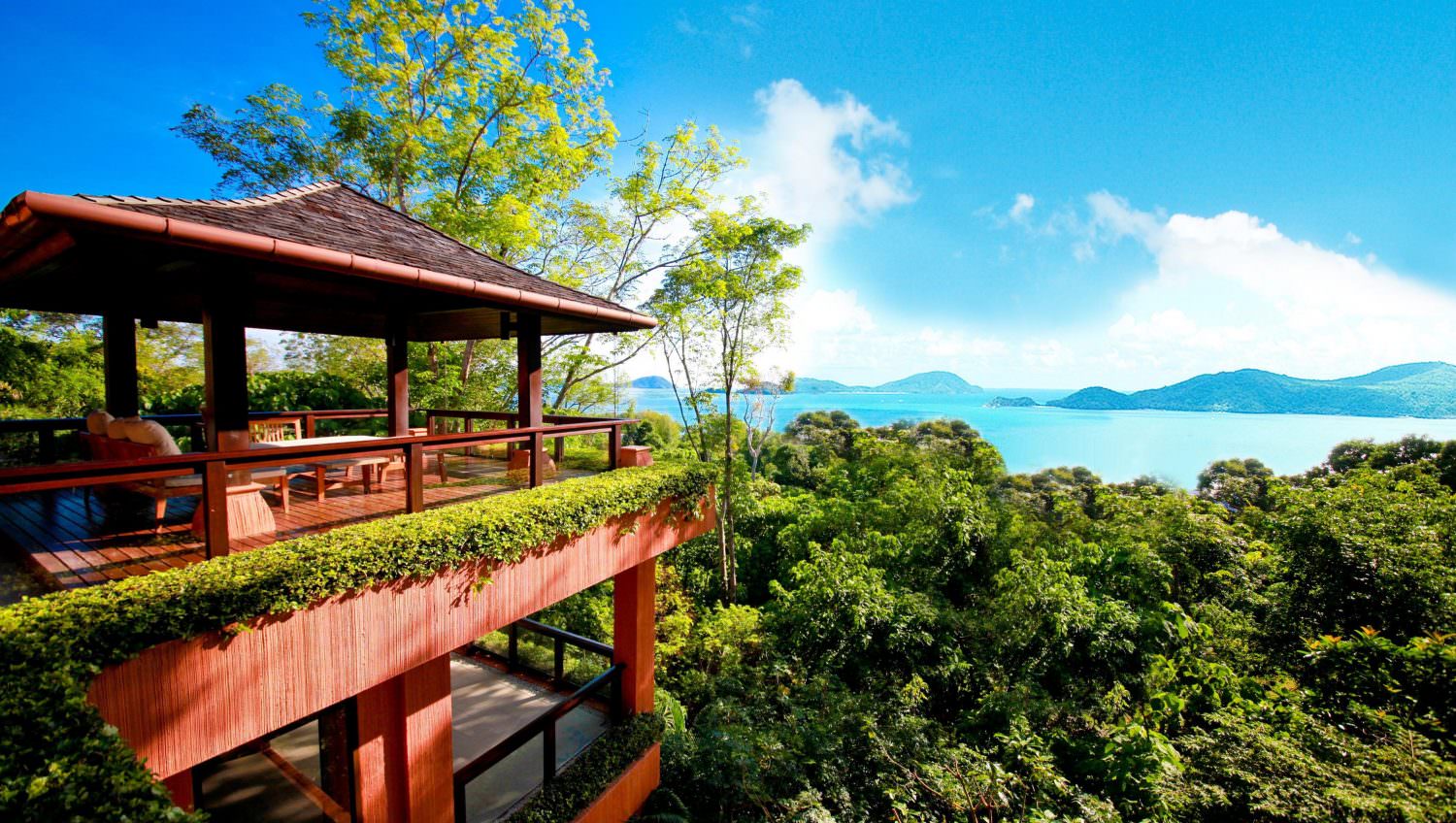 The Setting
Sri panwa is located in a quiet corner of Phuket, a world away from the tawdry resort town of Patong. The area is quiet—just a scattering of shops and cafés along the beach—and the resort itself is hidden away along a steep private road.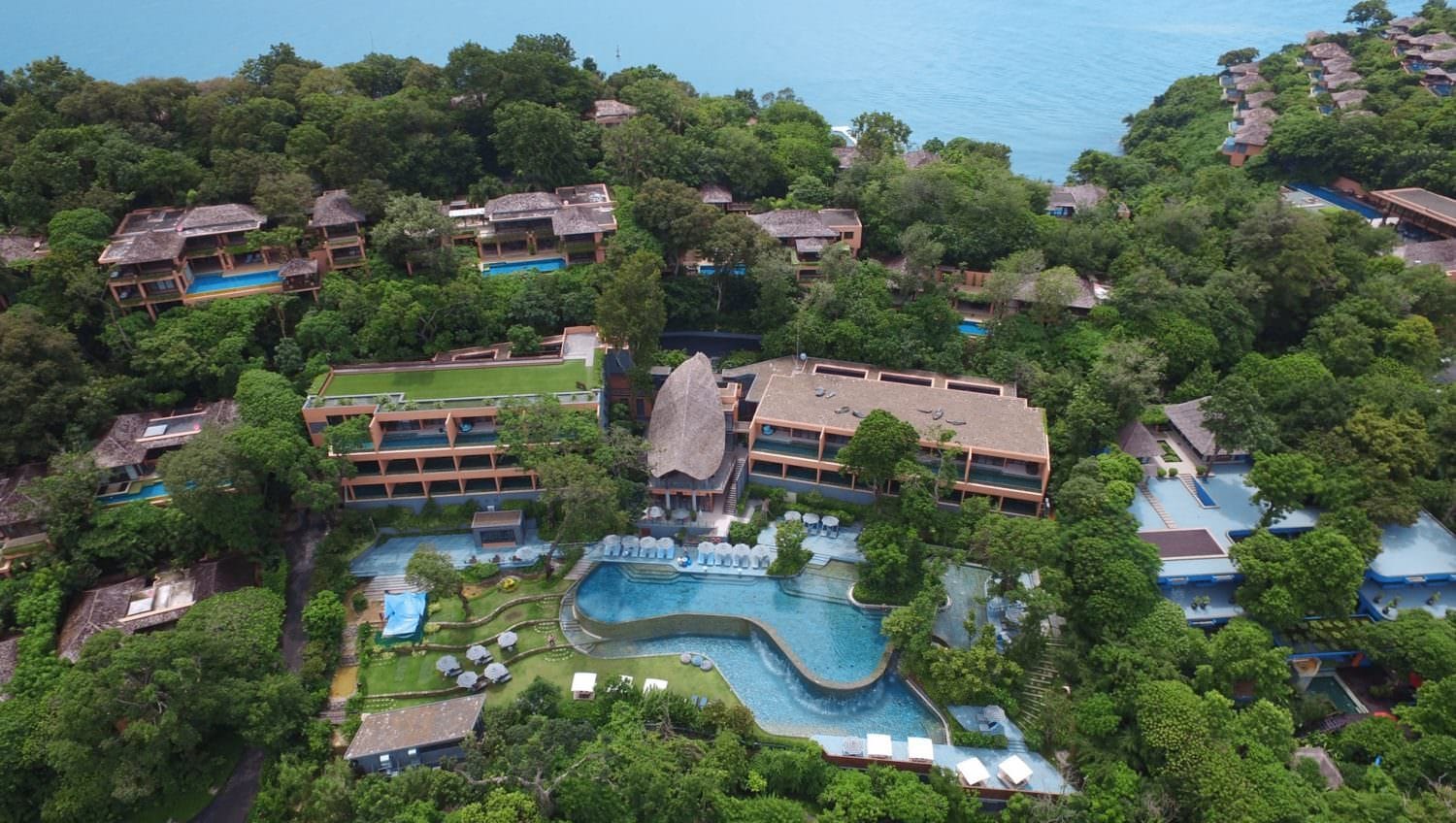 When I say steep, I mean steep—as we drove up one particularly sharp ascent I wondered how we'd get around the resort. Spread through more than 40 acres of undulating rainforest and connected via endless walkway, it isn't the most easily navigable terrain. Thankfully, however, the staff have got you covered: one quick call to reception and a modern tuk tuk will arrive you whisk you to your destination.
And, when you arrive at the hilltop entrance and see the Andaman Sea glittering beneath you, you'll uncover a new appreciation for Sri panwa's setting. This is simply the ideal location for sun salutes, and you can marvel at rosy sunrises and golden sunsets from either side of the resort.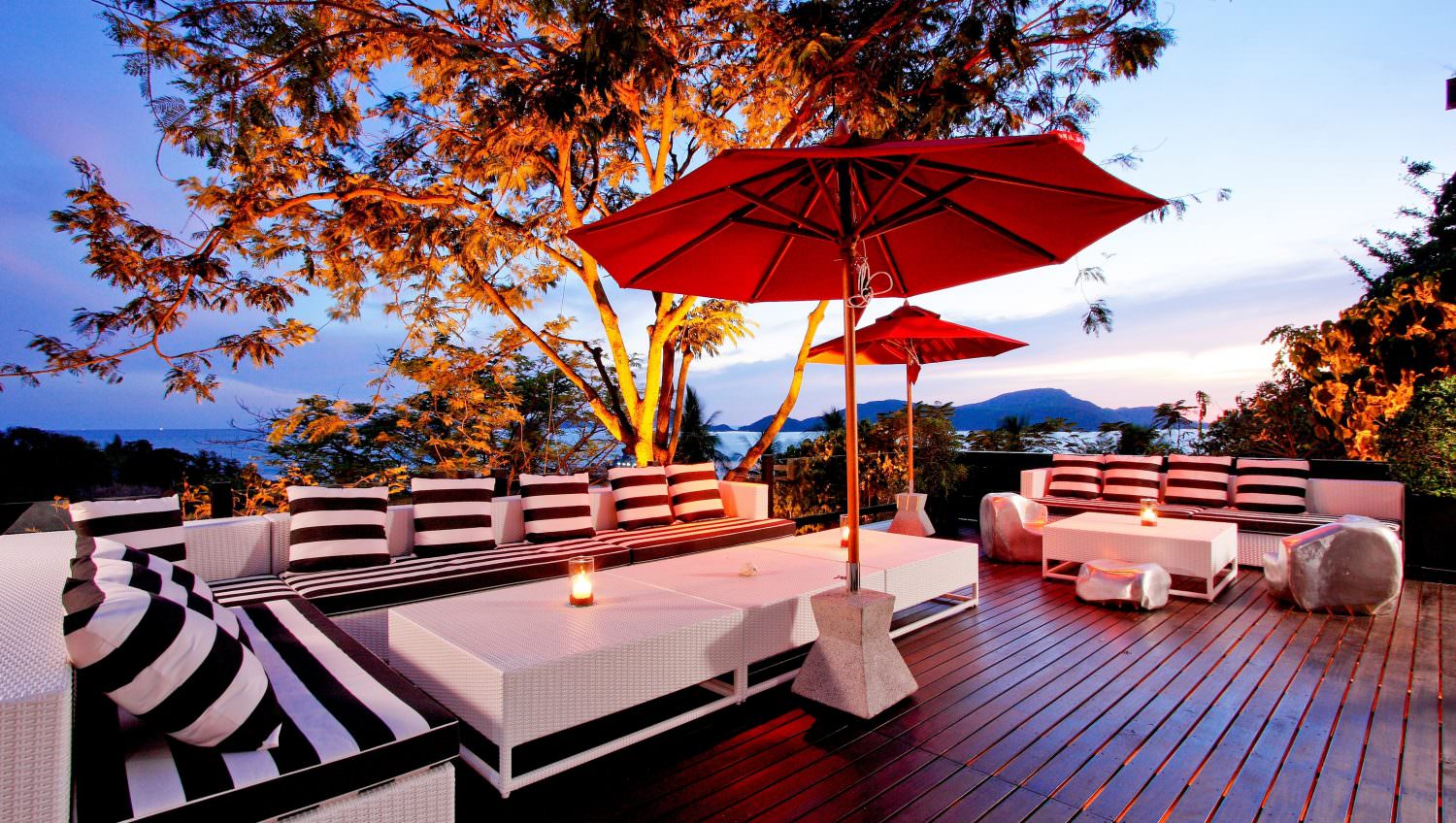 Style & Ambiance
If you merge the laidback nautical ambiance of Ibiza with the beachside glamour of St Tropez and add in some tropical Thai panache, you'll get a sense of the style at Sri panwa. The design is clean, crisp and contemporary, and the use of plenty of glass ensures the dazzling views are always the main focus.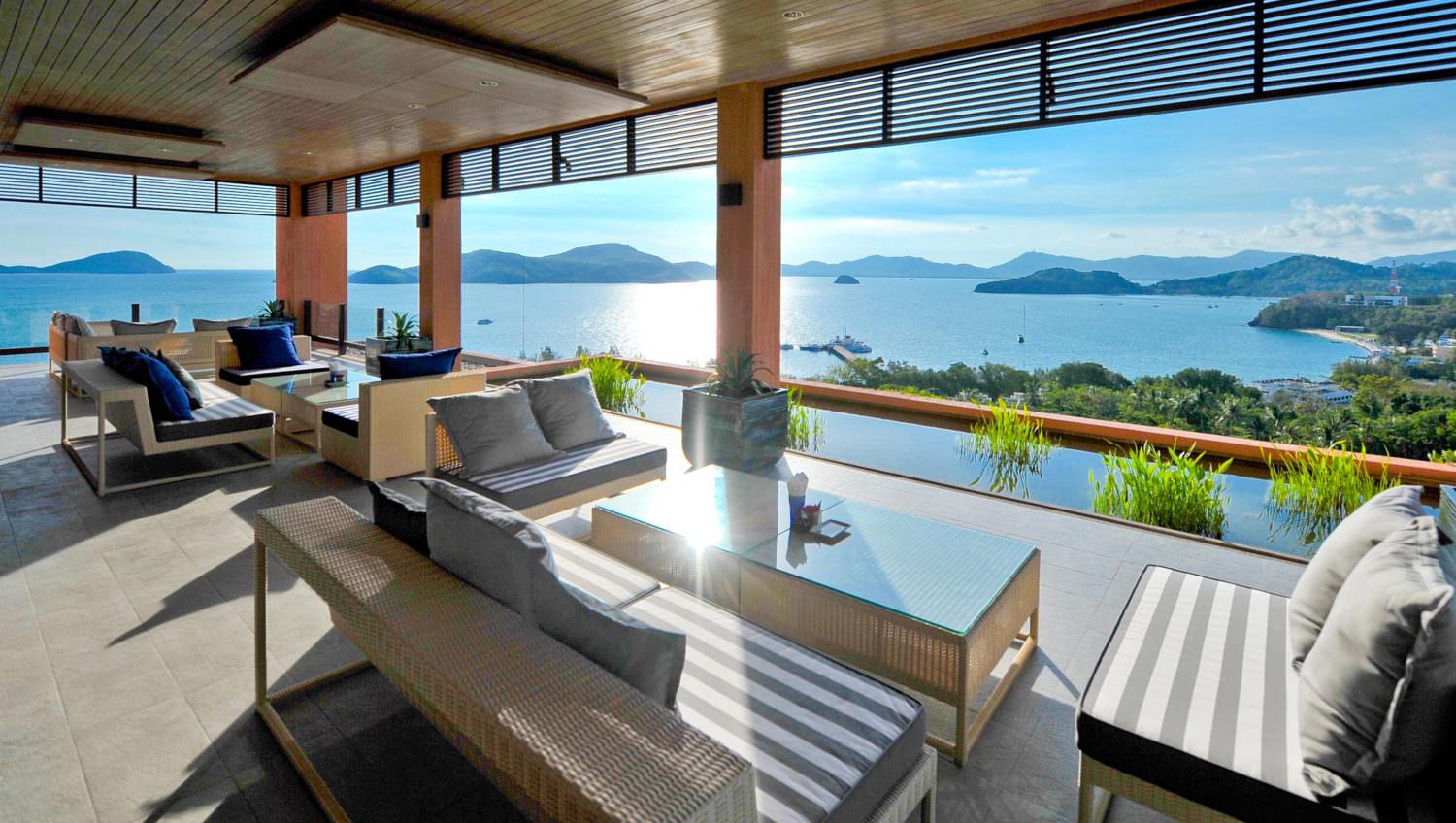 Sri panwa is undeniably a very stylish hotel, but not to the point where it doesn't feel relaxed. The guests are international and trendy, and there's a healthy mix of families and couples. It feels fun, not formal, and manages to blend the best of both worlds: effortless cool and relaxed tranquillity sit side by side here. You can enjoy a family-oriented dinner by the pool and in the next moment be sipping grown-up cocktails at the spectacular rooftop bar.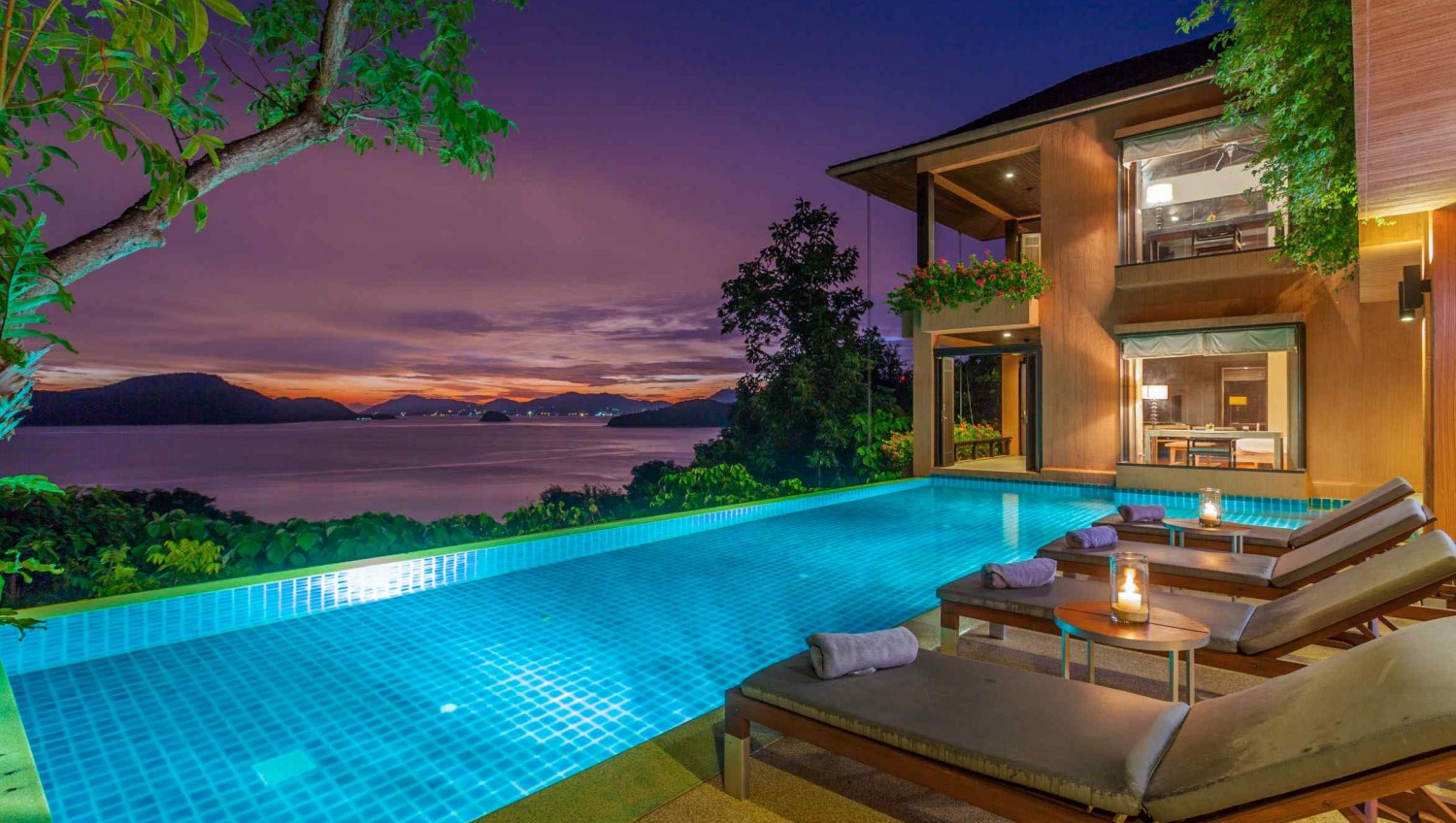 Rooms
There are 52 detached villas at Sri panwa, and while they range from one-bedroom suites to five bedroom residence villas, all come with their own private pool. The most striking aspect to the villas is the glass walled bedroom that seems to float above the wrap-around infinity pool. You can get up in the morning, throw open your bedroom doors and jump straight in. What a way to wake yourself up.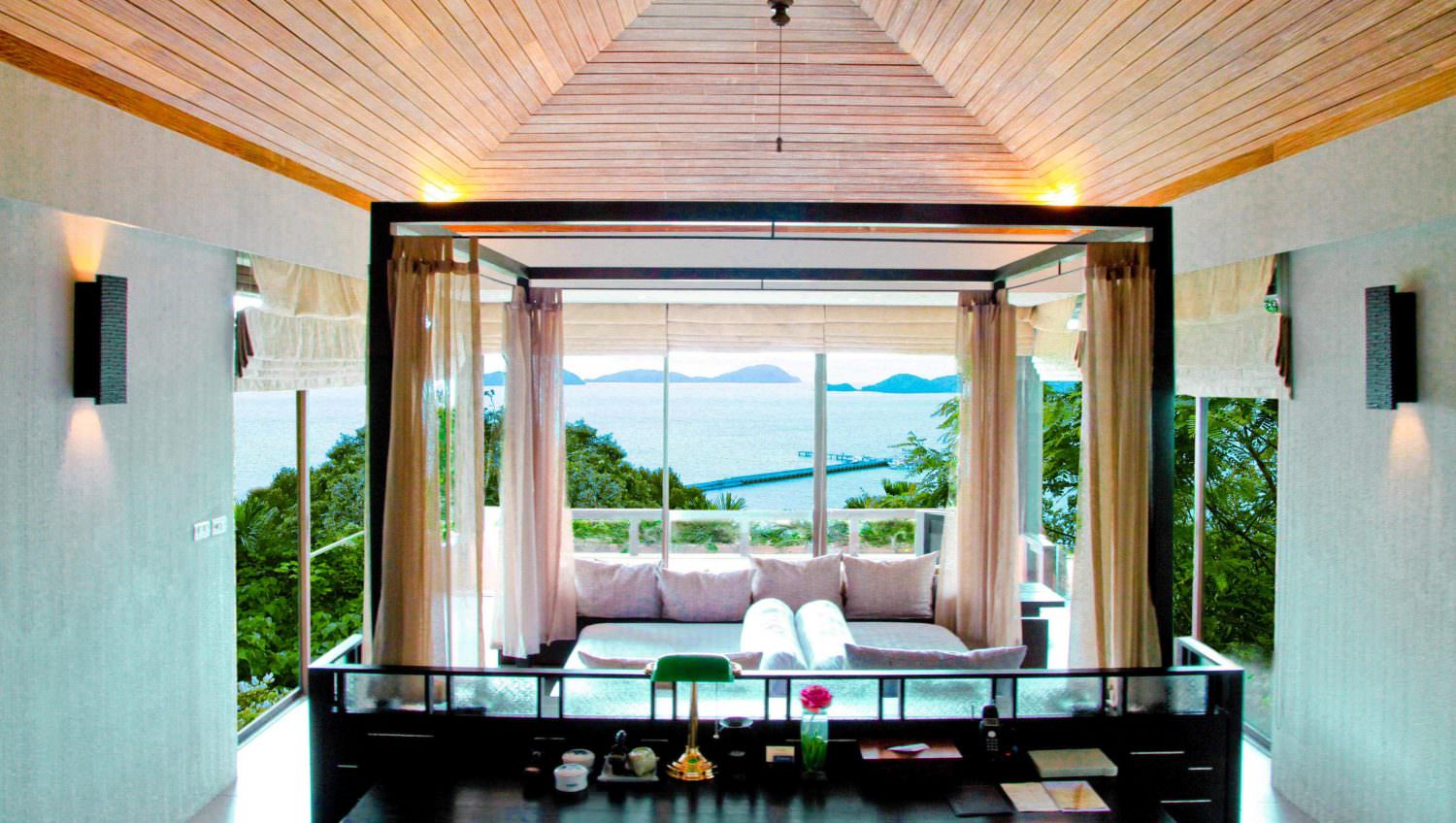 The villas are all about ensuring total privacy. The walled gardens and isolated villa locations mean there's never anyone peering out on you, so if you want to get an all-over tan on your sundeck, go right ahead. There's a steam room built into the shower, too, so you can hop from the steam room to the pool til your heart's content.
Inside, the villas are sleek and modern, with natural colors complementing stone floors and earthy fabrics. The kitchenettes are well stocked with courtesy soft drinks, beers and range of delicious snacks, which was a nice touch. The only thing I didn't love was the entertainment system: as someone who struggles with technology, the three remote controls had me scratching my head at first.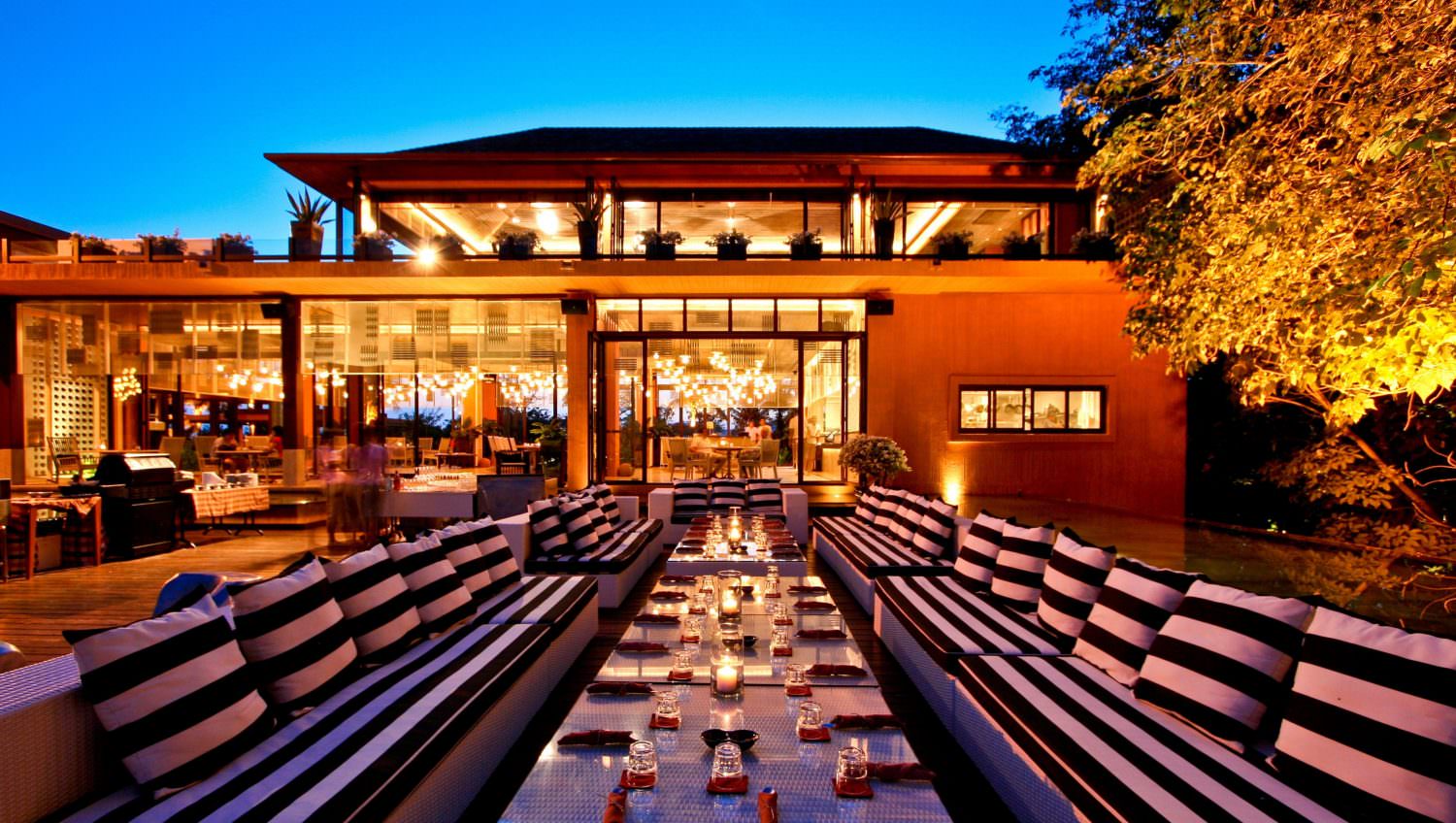 Service & Facilities
At Sri panwa it's service with a smile and then some. The staff are young, well coiffed and cheerful all the time. The service is such that you really don't ever have to lift a finger, and the small touches here make all the difference: I especially liked the way the staff leave little shells and traditional Thai proverbs on your pillow for turndown service.
Relying on tuk tuks to take you around the resort could seem like a negative, but it isn't because Sri panwa runs with a military precision. One glance at a member of staff and they've somehow worked out that you want a tuk tuk up the road and have already put in the request via their radios.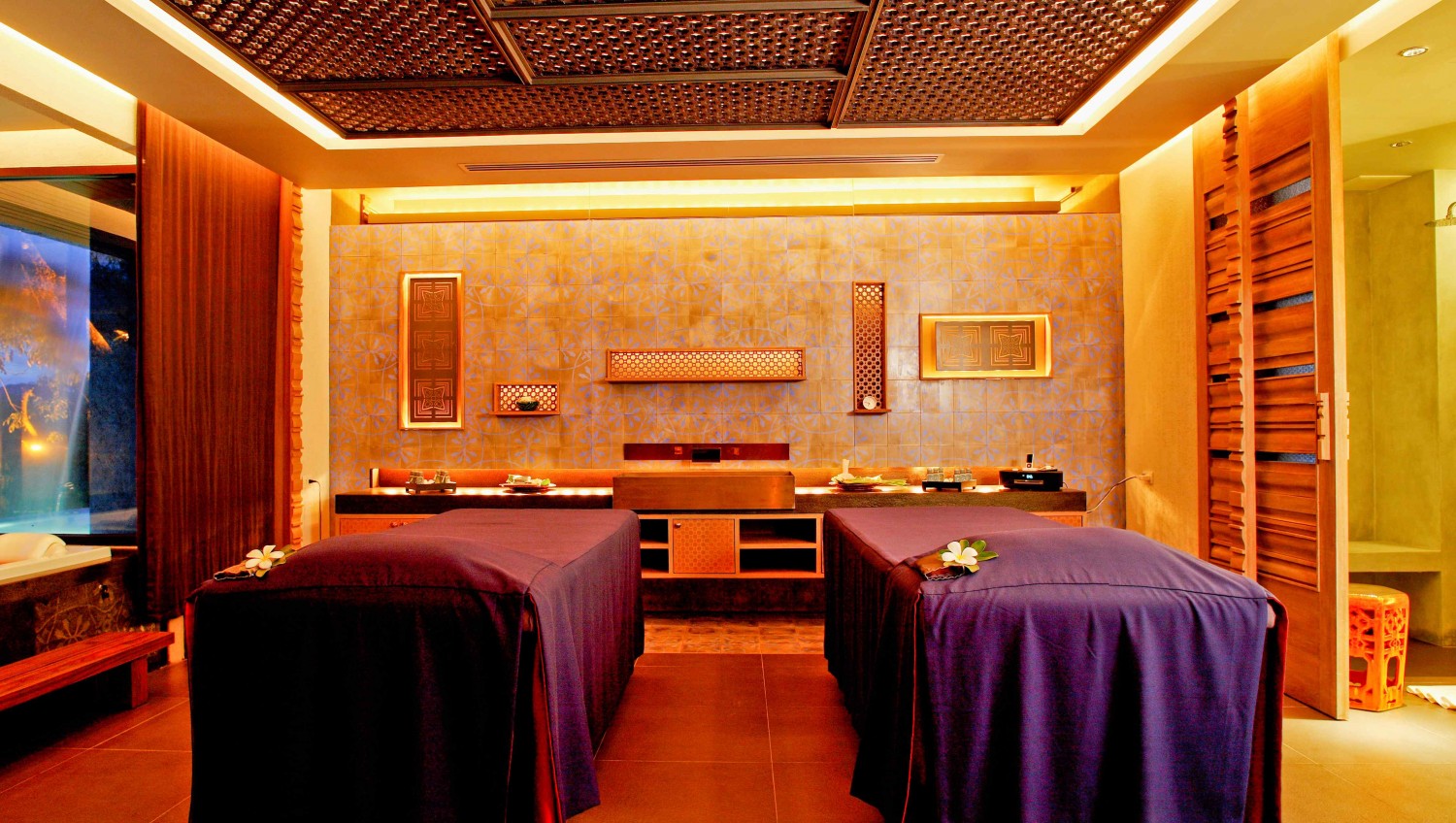 In terms of facilities, there's everything you could possibly want. Dotted through the grounds are three pools, a private pier and beach where you can try a range of water sports. There's also a gym where you can take Muay Thai boxing lessons. This was something I had to try, and the trainers made sure it was fun as well as being a seriously good workout.
The Cool Spa is beautiful, and treating yourself to a traditional Thai massage from one of the expert therapists is a must. Do bear in mind that Thai massage is much firmer than what you might be used to, however! If you usually like a firm massage, medium will probably do in this case.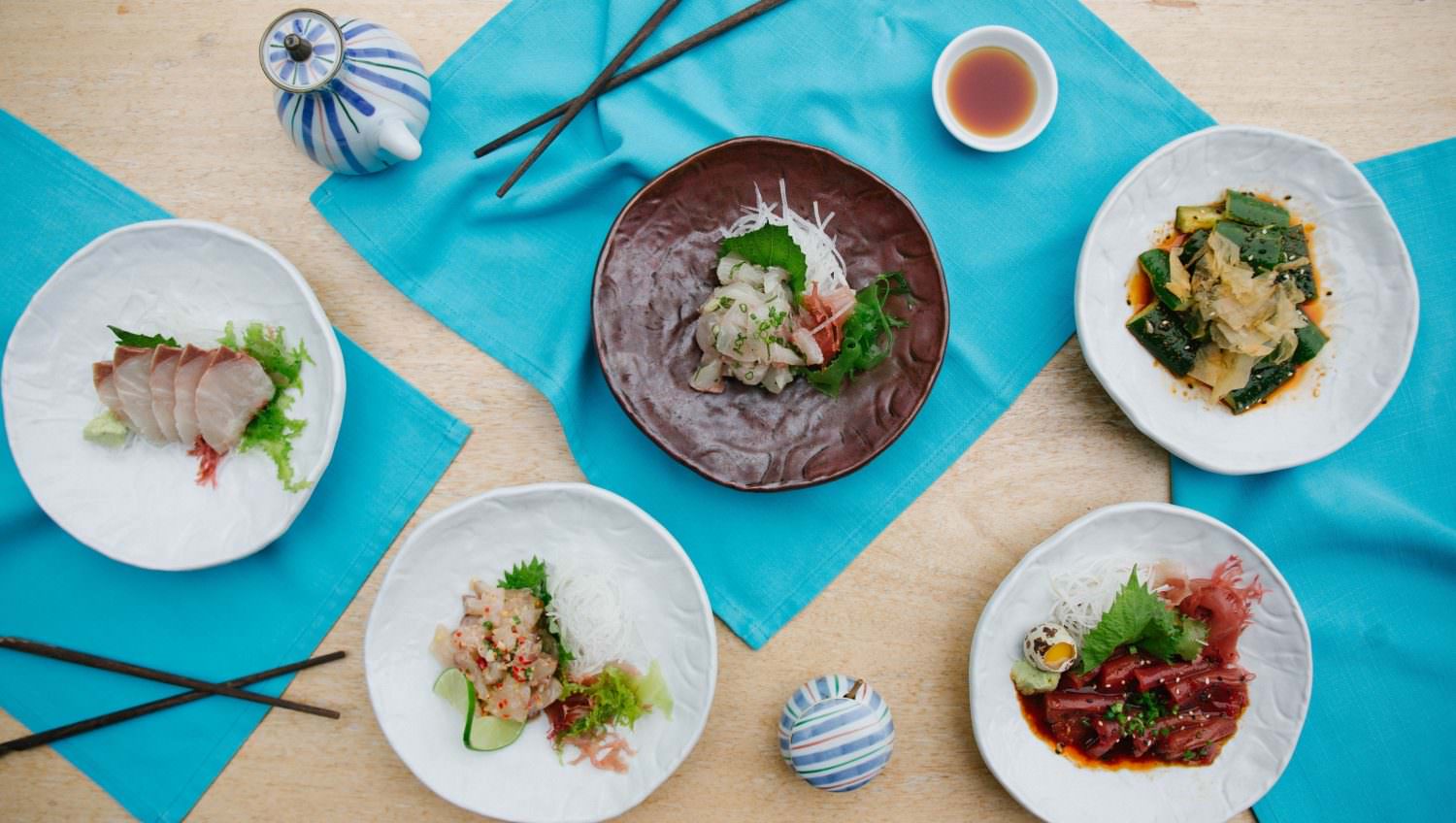 Food & Drink
There are several restaurants throughout the resort. The buffet-style breakfast is served by the main pool, and for lunch and dinner you can choose between Thai, Chinese, Japanese, Italian and barbeque. I tried the Italian restaurant first and the homemade pappardelle with four cheese sauce, tomato and spring onions was delicious. I followed that up with mozzarella and tomato salad, a basket of garlic bread and a few cocktails, and left a truly happy, and very full, diner.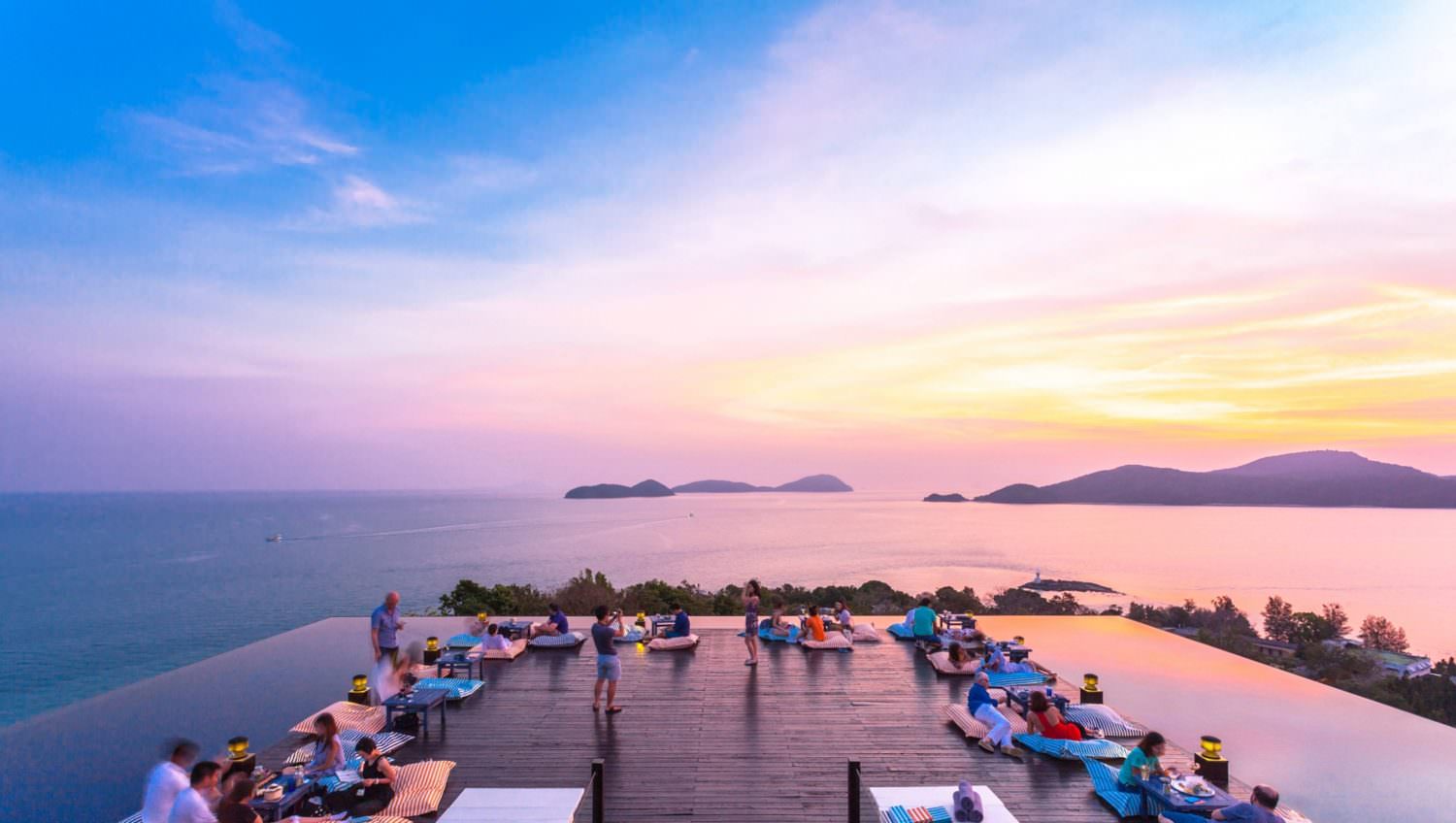 The Japanese at Sri panwa is also excellent, and there are plenty of vegetarian options, which isn't always the case at Japanese restaurants. You can watch the sushi chef create wonderfully intricate dishes that look (almost) too good to eat, and highly recommended for vegetarians is the tofu and miso salad. For non-veggies the sashimi, I'm reliably informed, was exceptional.
There are a few bars at the resort but the place to be is Baba Nest. Perched above Cape Panwa, this impossibly glamorous rooftop bar has its own wraparound infinity pool. Chosen by CNN as the second best beach bar in the world, you must, must, must have a drink up here during your stay. Go for sunset—the views are glorious—but remember to book in advance: the beanbags here are some of the most sought after seating in Asia.