Photos Credit: Sheraton Grand London Park Lane
Sheraton Grand London Park Lane is an Art Deco Hotel With a Historical Past
London is a beautiful walking city, strolling through Kensington Gardens to Holborn, not only takes you through regal parks, but through a maze of hidden nooks, alleyways and a step back in time. It's an eclectic mix of everything from classic to contemporary, edgy to established. Iconic sights congregate in London: Parliament, Big Ben, Buckingham Palace and the London Eye. Few cities have something for everybody the way that London does.
In England's capital city, one might be overwhelmed by the ostensibly endless options for accommodations. In a city mired in deep with a long, illustrious past, I tend to gravitate to properties that tell a story. One stellar Mayfair gem that has remained timeless is the Art Deco-designed Sheraton Grand London Park Lane Hotel.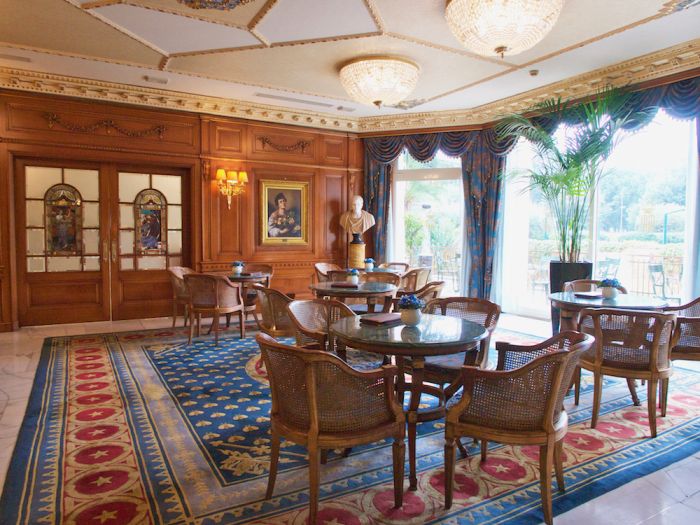 Overlooking lush Green Park, just a stone's throw away from Hyde Park Corner and a few blocks to Piccadilly Circus, is the prototypical, Art-Deco classic, long-established Sheraton Grand London Park Lane. A breathtaking, time-skipping property that takes visitors back to the Roaring '20s, when London was in the heyday of the Art Deco era. A timeless period where glitz, glamor and a hedonistic society flourished, a cultural mecca mixed with art that lead to the design of the Park Lane Hotel. The hotel opened its doors in 1927 and celebrated its 90th anniversary in January.
A recent, multi-million dollar, painstaking restoration has left no stone unturned. The Italian team of designers kept the property's 1920s charm, and entirely refurbished the property's rooms and common areas from head-to-toe, instilling new life into the classic property, all the while not skipping a beat to keep its Art Deco motif. The restoration even embodied handwoven carpets created by master craftsmen flown in from Italy.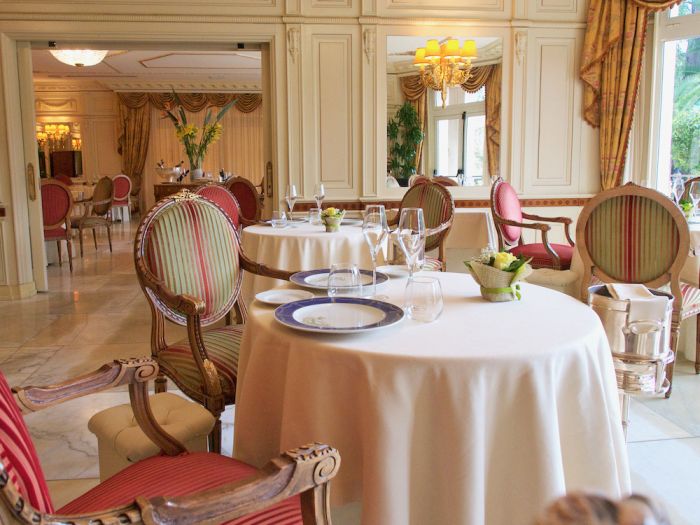 The rooms, chic, modern and flirtatious with a hash of added touches, lend credence to its glamorous past. Slated mirrors above the spacious beds and Art Deco lamps and lightening showcase a bygone era. Sumptuous purple chaise lounges add a luxurious feel to each room. Park view suites come with a separate dining or working room. Amenities include oversized cushions, full-screen televisions and a stocked mini-bar where you're encouraged to embrace a bit of jolly old England by making a gin and tonic. More significantly sized than many intercity apartments, you could comfortably host your entourage in the double room suite. One gets the feeling that this could easily be your new London home.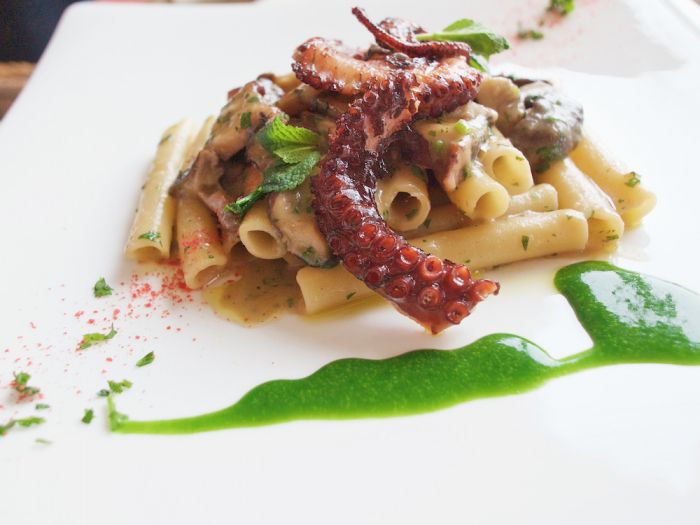 Guest bathrooms are right out of Architectural Digest and far more substantial than one might expect from a London hotel. Maximizing space, the shower and the bath blends into one large wet room. Spacious double sinks with added touches including Molten Brown soaps and shampoos lend a home-like experience.
Forty-three rooms have been designated for corporate travelers or Sheraton Club members with full access to the member's club lounge complete with complimentary drinks and snacks.
One quickly realizes that this is an exclusive hotel when the storied rooms all come with the hotel's mascots, Pongo and Perdy, two small, silver Dalmatians figurines, reminders that the Disney film 101 Dalmatians, was filmed across the street in Green Park.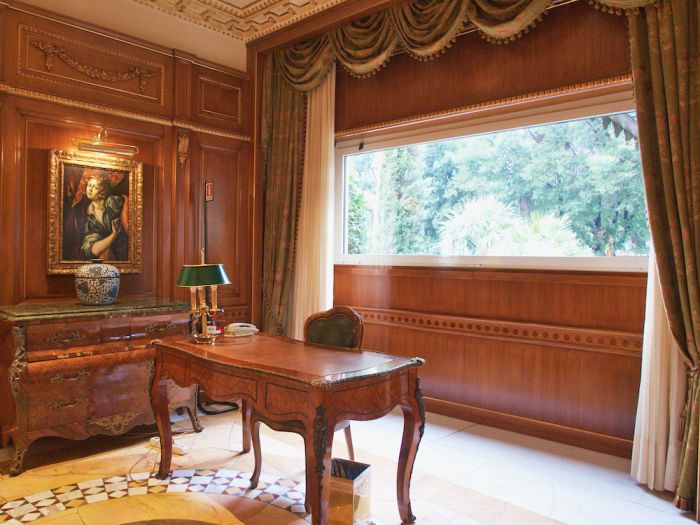 It's difficult not to be impressed by the sheer size of the seemingly endless ground floor open space and lobby area. Instantly, you're transported to a bygone era, a trip back in time. But the property's main attraction is the stately Palm Court. Since its inception, the gorgeously transformed and captivating Palm Court has been a mainstay for glamorous Londoners to gather for cocktails and high tea. The décor, worthy of royalty, includes soft velvet couches and chairs in hues of burnt orange and purple grape.
The Palm Court serves 27 different teas in honor the hotels 1927 opening. Finger sandwiches include classic favorites of cucumber, coronation chicken, crab, ham, smoked salmon and creamy egg with mayonnaise. Fluffy warm scones are served fresh out of the oven, and come with clotted cream and local jams from the nearby English countryside. Servers, dressed to the nines, pour glasses of the most exceptional Moet Chandon in Swarovski crystal flutes.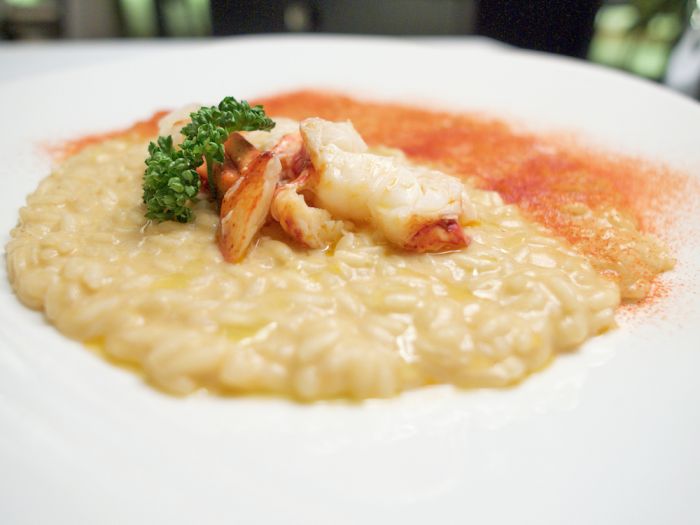 The Sheraton Grand London Park Lane remains the last property in London with a full-size Art Deco ballroom. The Art Deco Ballroom and Silver Gallery takes guests back the glorious days of yesteryear filled with lavish galas dating back to the hotel's inception. The magnificent full-floor ballroom is a glimpse back in time where haughty gatherings took place in the 1920s and '30s. The historically-preserved space keeps in line with its 1927 Art Deco décor with shades of pink and purple. Here, every attention to detail was given allowing for a renovation to its classic era silver pillars and arched mirrors. Today, the elegant stateroom remains a space for special events, weddings and other large gatherings held on the spacious 11,000-square-foot lower level. Even the restrooms stay unscathed and keep with the classic, early-1900s design.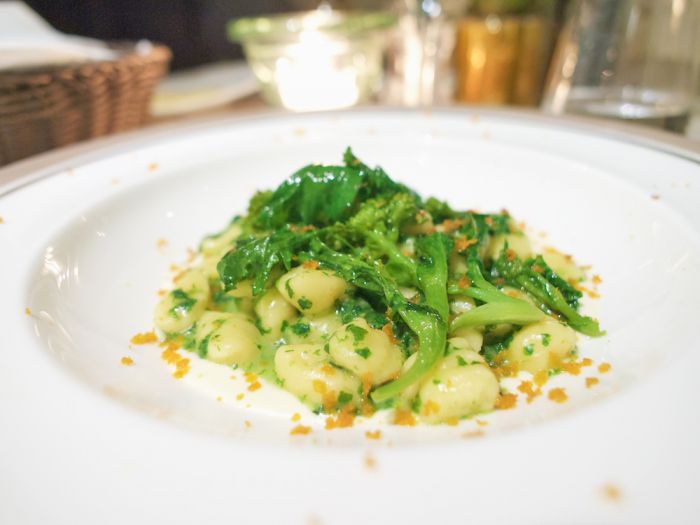 Smith & Whistle, the hotel's posh, new bar, is a relaxing hangout in the rediscovered borough of Mayfair. Craft beers, comfort food and expertly-mixed cocktails lure local Londoners and tourists alike. It's the perfect place to relax after a long day of business or shopping. As with much of the distinguished landmark hotel, there is a story behind it. The nostalgic bar's name comes from the fictional story of Detective Inspector Smith and his pursuit of legendary, high-class criminal Mr. Whistle. Set in and around the property's inception in the 1920s, the intelligent detective, Mr. Smith and the crafty con man, Mr. Whistle, play a game of cat and mouse until the two find common ground and meet for cocktails at the hotel bar on Park Lane.
The property retains its Art Deco theme; the large bar area showcases its "Roaring 20s" lure with bold, geometric shapes, vibrant colors and polished finishes that illustrate the glitz and glamor of its early, 20th-century heritage.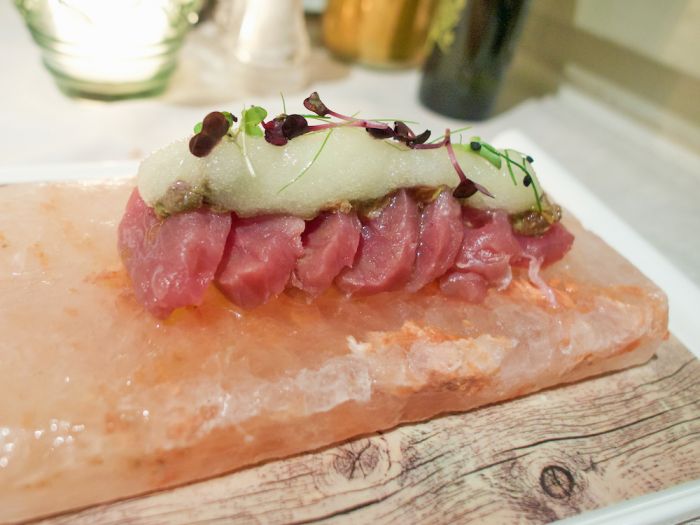 While ales and whiskeys pour freely, Smith & Whistle's scrumptious menu, inspired by the history and vibrancy of its Mayfair surroundings, offers hearty dishes such as pulled duck and black pudding, devilled whitebait, potted South Devon crab, and raspberry and vanilla trifle. Many of the plates designed for sharing are served in a jar form, perfect as a starter or divided dishes for two, while three or four make a generous main course.
In 1927, guests who arrived were enthralled by the luxury of a bathroom in every bedroom, as Park Lane was one of the first hotels in the British Isles which induced this particular wonder. Today's guests have much more to appreciate, including the absence of the 1927 original tariff of 14 shillings and sixpence for a double room and 52 Shillings and sixpence for a suite. After almost a century, it does seem that only the price has changed at the Park Lane in Mayfair.