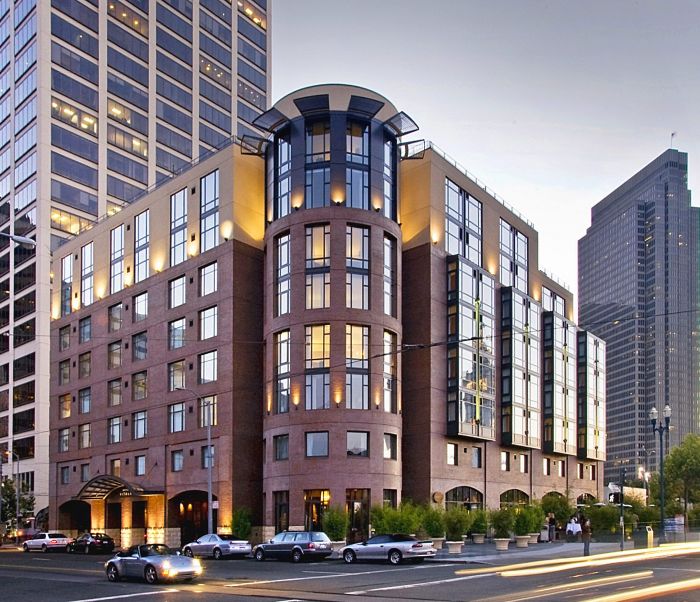 Photos Credit: Hotel Vitale
My favorite time in San Francisco is in the fall. The tourist crowds are thinner, the weather is warmer and wine country is spectacular during harvest season. The windy city doesn't wind down in the least in the holiday season though, which is why a fall trip to San Francisco is an ideal urban escape. Hotel Vitale remains a staple luxury property along the Embarcadero waterfront, and it has become my favorite boutique hotel in the heart of the city. There's a serenity to Hotel Vitale that no other San Francisco luxury property can seem to match. Perhaps it's the free (by appointment) 10-minute Daily Wellness Massage, the beech wood interiors or the tranquil views of the San Francisco bay that just create a blissful state of peace.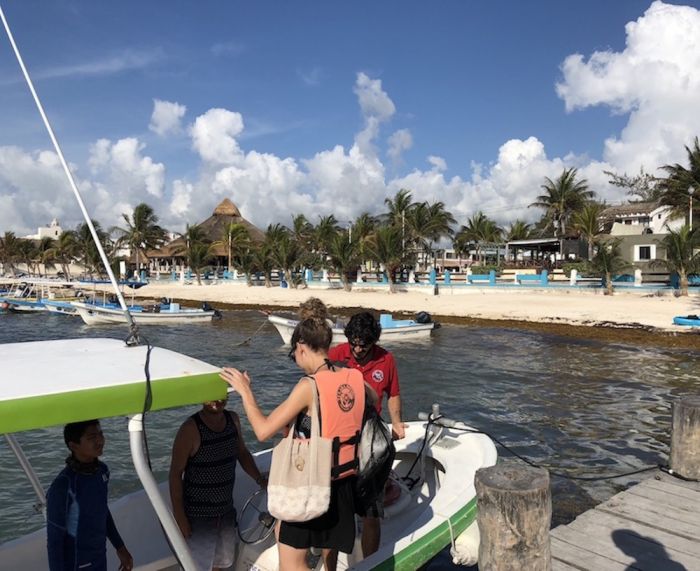 Hotel Vitale's main restaurant, Americano, also remains a staple destination for locals and hotel guests alike. If the weather is balmy (for San Francisco standards), Americano's spacious patio spills over with guests from the late afternoon on, the Ferry Building and Bay Bridge gleaming as an architectural backdrop for happy hour cheers and date night dining. On the evening I came, the entire restaurant, from the indoor bar to the outdoor patio, was completely full. The gracious hostess found me a cozy nook in the restaurant for dinner, and I poured over Chef Josua Perez's fall menu. Perez has been at Americano since 2007, a notably long tenure for any chef. He started as a sous chef at Americano, but started his cooking career at age 19 at a restaurant just down the street from Hotel Vitale. Perez's food reflects a deep appreciation and devotion to local ingredients, and I loved seeing a die hard San Franciscan at the helm of Hotel Vitale's kitchen.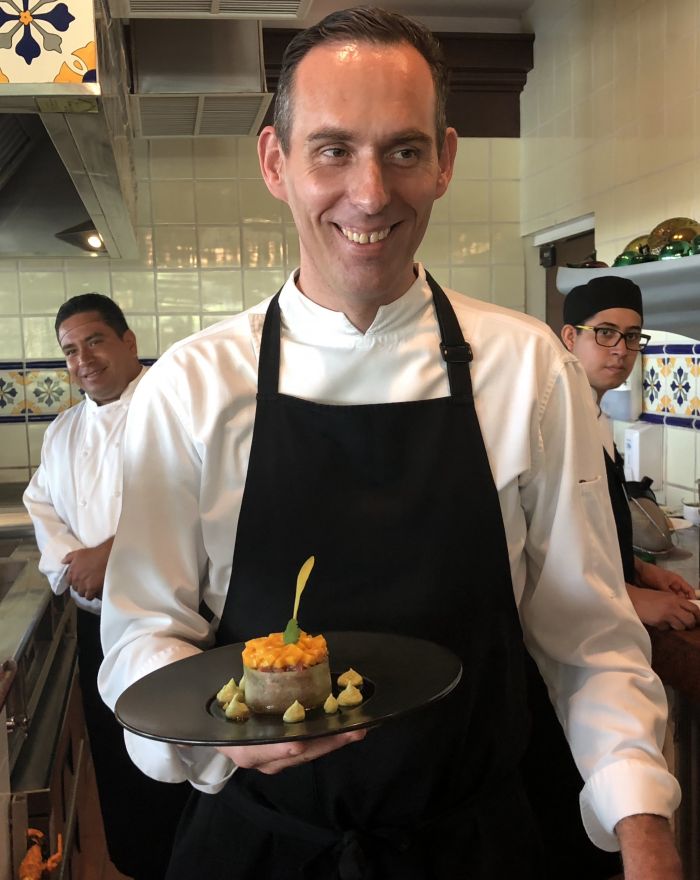 Stand out fall dishes include the beet salad with whipped feta, juicy citrus wedges and pistachio sprinkles. The salad looks like fall—its red, orange and crimson colors burst from the plate and taste just as marvelous on the tongue. The short rib with smoked rich gnocchi and brown butter bordelaise should not be missed this season. Perez seasons the ribs for 22 hours and places the meat on a bed of plump potato gnocchi, a divine combo for a hearty fall meal. Usually, I wouldn't endorse a hotel as a great option for holiday dining, but Americano's menu is another Perez standout. A sunchoke and roasted pear soup and butternut squash panzanella are two choice starters, followed by four main options that include grilled polenta, prime rib, black cod with Manila clams, and turkey with sausage stuffing.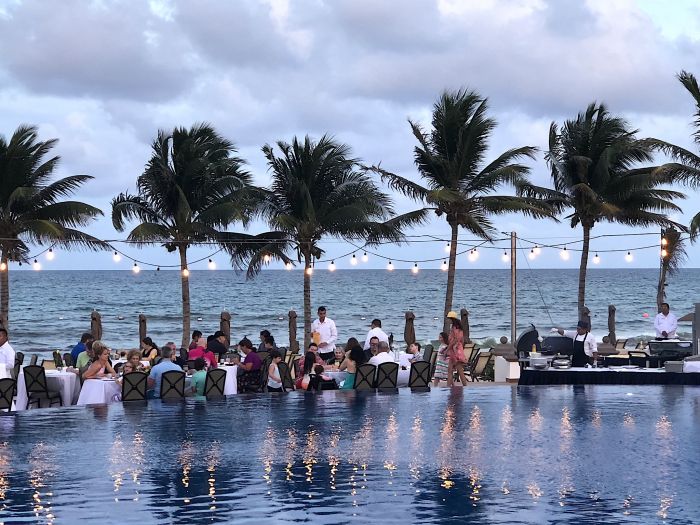 After a filling holiday meal, one may want to continue the fall traditions and stroll across the street to the Ferry Building for an afternoon of iceskating at the Holiday Ice Rink. I'm partial to the epicurean shopping within the Ferry Building which include one of my favorite bakeries, Acme Bread Company, and the cheese heaven Cowgirl Creamy. Every Tuesday, Thursday and Saturday, the Ferry Building hosts a massive certified farmers market, known nationally for its stunning array of organic farm products, prepared artisan food and cooking demos.
Fall is ripe in San Francisco! Enjoy the city's richness at a stay at Hotel Vitale.