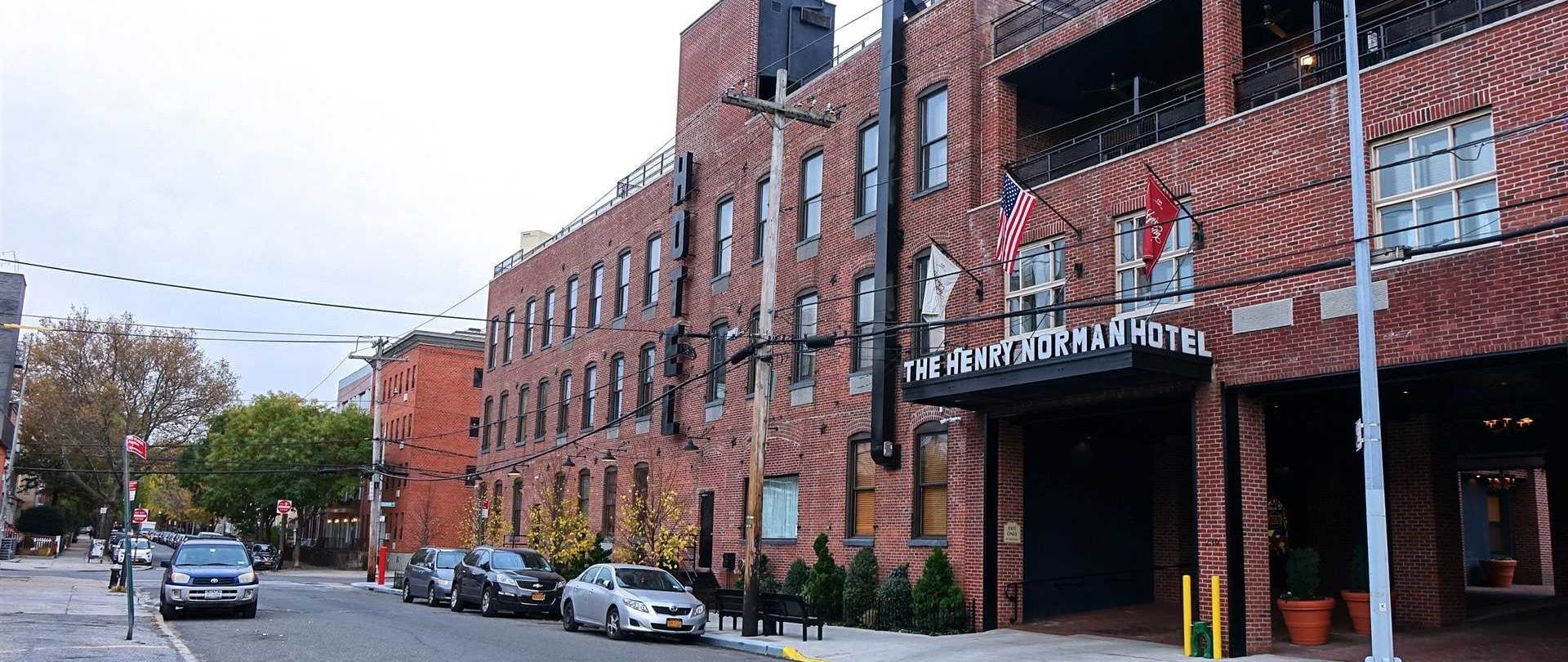 Photo Credit: Henry Norman Hotel
For anyone seeking an alternative NYC experience, Brooklyn is the obvious destination. For years, considered "the next big thing," Brooklyn's edgy appeal now draws visitors from all across the world and provides some welcome respite from Manhattan's crowded, chaotic streets. Packed with trendy bars, cool restaurants and unique shops, it's no surprise to hear that many of the hotels here are just as original. The Henry Norman is one such hotel. Housed in a converted 19th-century warehouse in the hipster hub of Greenpoint, this quirky hotel merges old industrialism with modern comforts to provide one of the best hotel experiences in the neighborhood.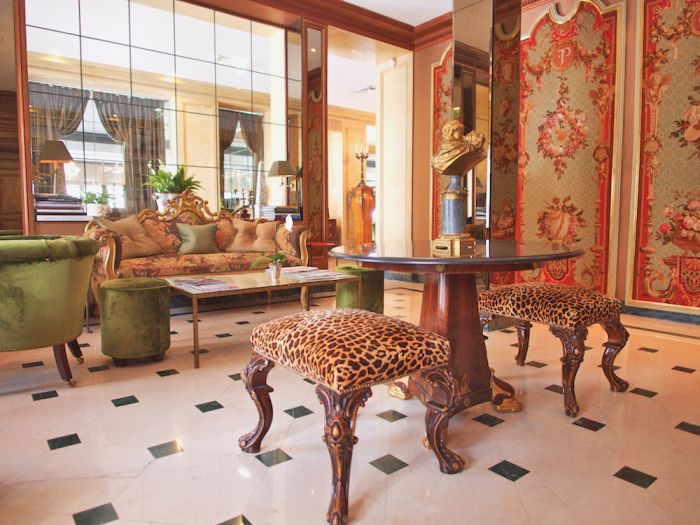 Photo Credit: Henry Norman Hotel
Interior, Style & Ambiance
One of Henry Norman's selling points is that it doesn't feel like a hotel. Staying here feels like staying at a very, very nice Airbnb—one you really don't want want to leave. The loft-style rooms here are modern and airy, with beautiful hardwood floors, large windows, muted color schemes, exposed brick walls and mid-century-inspired furniture. The suites are divine (you'll want to move in immediately) and come with sleek kitchenettes, dining tables and separate living areas.
Every room is decorated in its own style, with antique furnishings and contemporary artwork from a local Brooklyn artist on the walls. All rooms come with necessary comforts including 42-inch flat-screen TVs, iPod docks, minibars, coffeemakers and kettles, and the bathrooms, while relatively compact, are spotless and gleaming. If you're tired of impersonal hotels, the homey feel of the Henry Norman Hotel will be a big plus—and the views of the Manhattan skyline are poster-worthy.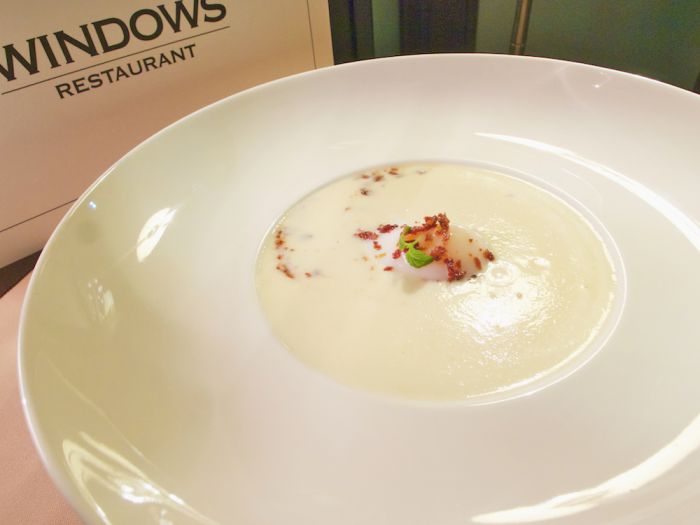 Photo Credit: Henry Norman Hotel
Service & Facilities
The service is faultless from the moment you arrive until the moment you leave. The staff are friendly, polite and good-humored, and more than happy to give you advice about the best spots in the neighborhood. One excellent feature at Henry Norman is the free shuttle service: they'll drive you anywhere you want within a one-mile radius. On a cold and rainy Brooklyn night, this courtesy service is a major bonus.
In the hotel itself, there's a fitness center, a wet and dry sauna, a rooftop terrace with panoramic views, a business center, a laundry room with multiple washers and dryers, and free Wi-fi throughout. The only drawback is the fact that there's no onsite restaurant—but luckily the free shuttle service solves that problem.
While there's no onsite restaurant, Henry Norman guests definitely won't go hungry. The hotel's sister properties, The Box House Hotel and Franklin Guesthouse, have their own bars and restaurants, and the shuttle service can drop you off at either. Because all three properties offer the shuttle service, you can get picked up at the end of your night and driven back to the Henry Norman, too.
Photo Credit: BarGlory
Food & Drink
Head to Brooklyn Lantern in The Box House Hotel for breakfast, brunch or lunch. This full-service restaurant and bar specializes in innovative American cuisine and craft beer, and the chefs use only organic, hand-picked ingredients. Dishes include a good range of sandwiches, salads, soups and burgers, but be sure to try the delicious breakfast pizza! Checking out the colorful, creative lobby at this cool hotel is just an added plus.
BarGlory is the place to go for dinner and drinks. The menu is Asian-themed with a Mediterranean twist, and the food here is unlike anything else in the area. Dumpling fans will be in their element, too: nibble on pumpkin, ricotta, and spicy apricot dumplings to start, then dig into bowls of shrimp dumpling massaman curry.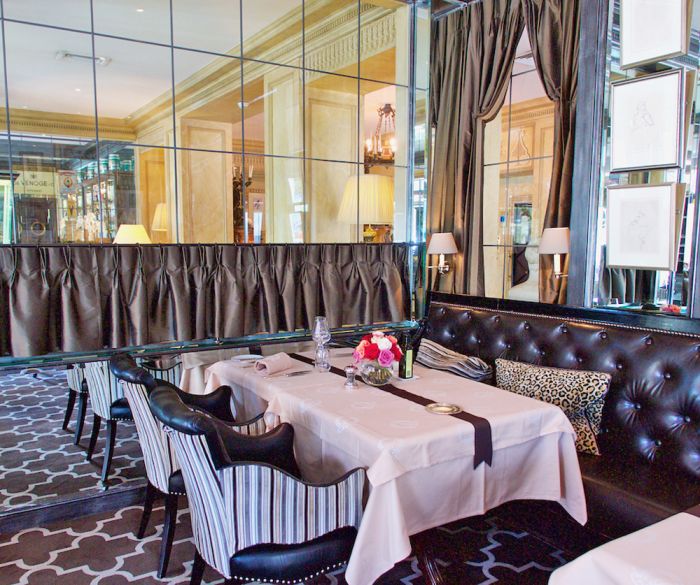 Photo Credit: Henry Norman Hotel
The low lighting and vintage decor provides a great setting to enjoy some pre-or-post-dinner cocktails; if you're unsure what to go for, the Stoned Soul Cocktail is especially good—gin, apricot, turmeric, lemon, pink peppercorns and bitters provide the perfect blend of refreshing flavors.
The Henry Norman Hotel merges industrial roots, smart service, stylish decor and vintage features to guarantee one of the most unique NYC hotel experiences.