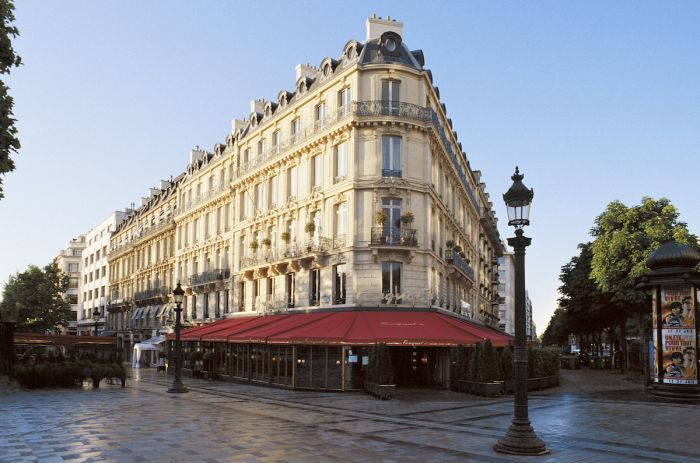 Photos Credit: Hotels Barriere
The beautiful Hôtel Barrière Le Fouquet's Paris is something of a hidden gem among posh Parisian hotels, though celebrities have long appreciated its discrete luxury, prime location and plush amenities. The likes of George and Amal Clooney, Meryl Streep and Sofia Coppola have all been spotted at the hotel, which is adjacent to the legendary Parisian restaurant Le Fouquet's located on the Champs-Élysées where the likes of Josephine Baker, Marlene Dietrich and Jean-Luc Godard once held court. The hotel, which opened in a series of historic buildings in 2006, recently underwent a complete renovation by its original designer, the famed Jacques Garcia, ensuring more decades of glamorous goings-on.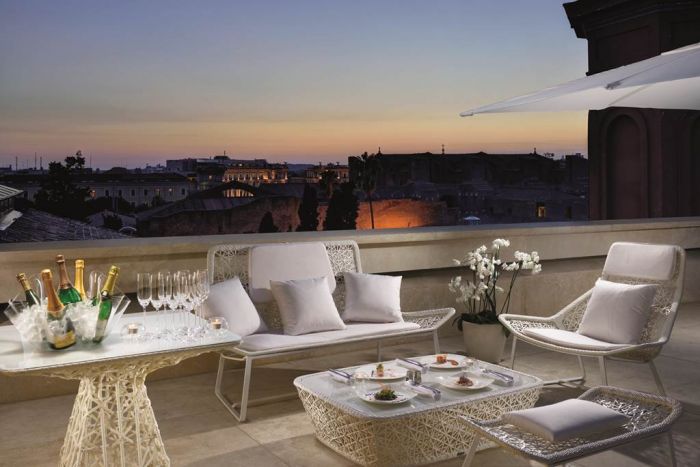 An extra floor was added as well, bringing the total accommodations to 81 rooms and suites, and the whole evokes the timeless chic of earlier eras. The richly-paneled lobby adorned with studio portraits is filled with purple, green, red and gold velvet upholstered pieces, a motif carried over into guestrooms. Garcia based the renovation on "Warmth, comfort and elegance, "noting, "Like a woman of the world, having just one look is not enough. Dramatic makeovers are perfectly possible without being overly reliant on the latest trends. You simply need to know how to combine past and present." All of the new rooms and suites have stunning view of the Champs-Élysées.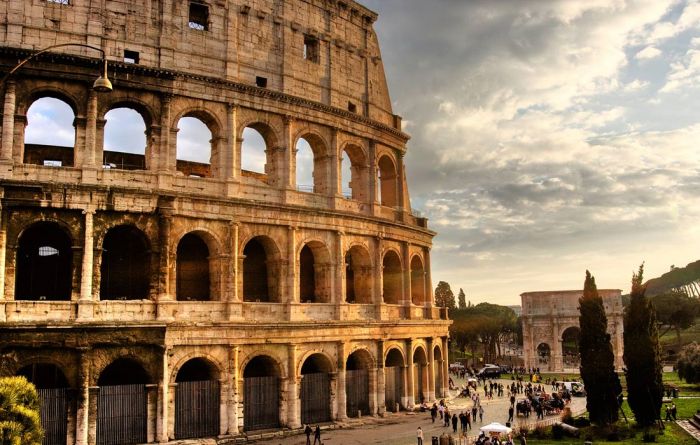 With its entrance on the posh Avenue George V overseen by uniformed doormen, Hôtel Barrière Le Fouquet's retains its air of exclusivity in part due to the fact that it is the last remaining Parisian luxury hotel owned by a French family. The luxury is decidedly understated, which makes it no less appealing. On the first floor is the Le Joy bar-restaurant, which in addition to its beautiful dining room features a cozy library paneled in ebony wood and a lush terrace perfectly suited to romantic rendezvous or the thrill of quaffing cocktails in a hidden oasis. You may see some famous faces—and yes, asking for autographs is considered gauche.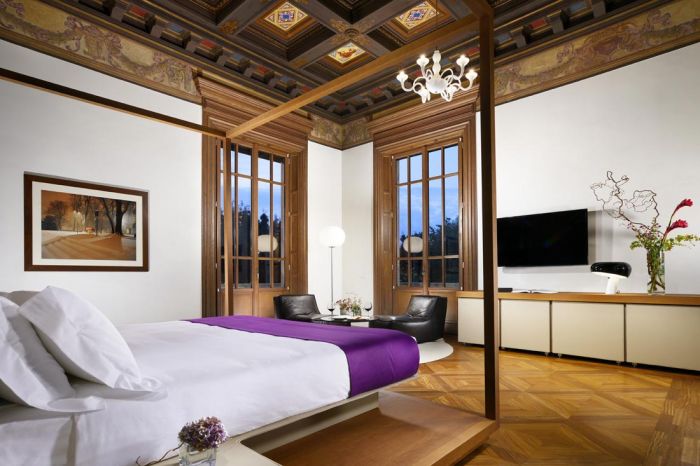 Further exploration will reveal the presence of an indoor swimming pool and lavish spa, where movie stars are known to relax before their big premieres. Equally alluring are the renovated baths in the rooms which are adorned with black granite, anti-fog mirrors, and televisions with waterproof remote controls; the suites also feature balneotherapy and chromotherapy bathtubs for the ultimate indulgence. The hotel's iconic gold, quilted-leather headboards, against which many celebrities have been photographed, were retained by Garcia, though the rest of the decor was listened and freshened with a master's touch.