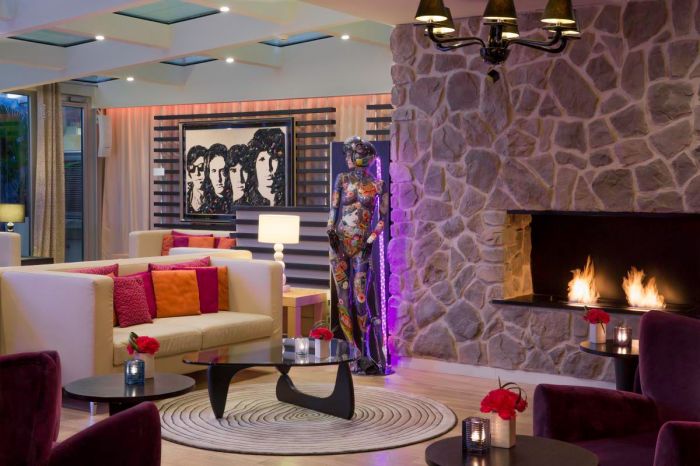 Hotel N'vY
When one thinks of Geneva and of Switzerland in general, banking and financial institutions, luxury watch companies and stuffy auction houses may first come to mind. If a vibrant social scene and artsy vibe are what you are after, look no further than Hotel N'vY. Situated conveniently in the heart of Geneva near the United Nations and the lake, Hotel N'vY offers a cozy yet stimulating environment for the jet-setting Millennial and the business traveler alike. Immediately upon entering the hotel, one's senses are immediately put into overdrive by the display of impressive and unique artwork, the collection of hand-painted, electric guitars and the chic décor in hues of red, fuchsia, and lime green paired with animal print accents.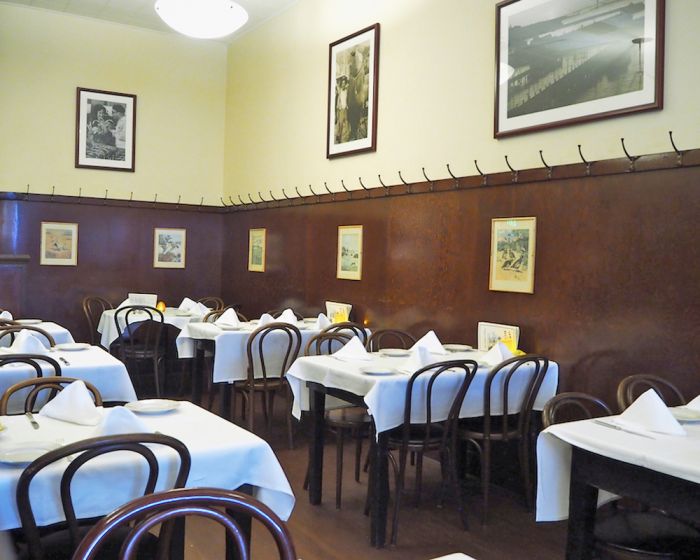 Hotel N'vY
A friendly and helpful hotel representative clad in a stylish Diesel uniform escorted me to my art-filled junior suite. I couldn't help but to momentarily imagine myself as a spoiled, world-famous rock star as I surveyed the cushy lounge area complete with mirrored walls, an enormous LED HD TV with a sound bar, warm parquet flooring, Italian-style shower, and private terrace. The headboard of the king size bed was topped with a work by graffiti artist Meres One. Hotel N'vY offers 153 rooms and suites in six different categories: The Standard-Boho for the traveler on a budget; the Superior-Nomad for the Millennial with a little more cash to blow; the Executive-Hipster for the trendy business traveler; the Family suite with a master bedroom and separate room with two twin beds and a kitchenette (in select rooms); the Junior-Suite-Shelter for the rock-star-in-training; and the Suite-SoChic for the baller with no budget.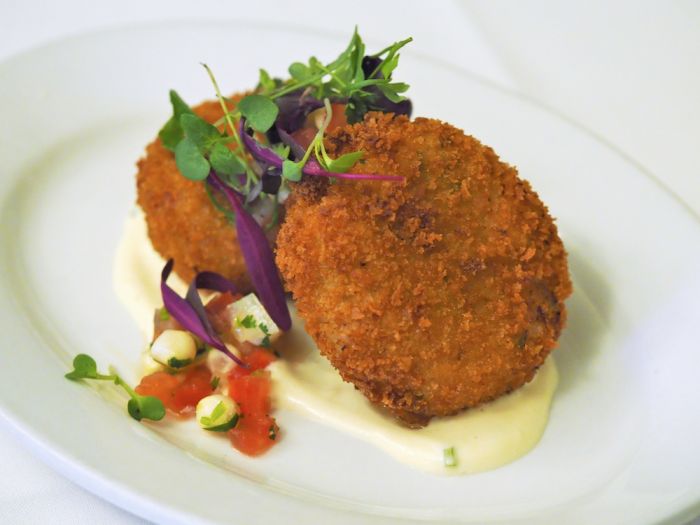 Hotel N'vY
After partying like a rock star the previous night, the hearty breakfast buffet in the cheery conservatory was just what the doctor ordered with its selection of pastries, cereals, meats and cheese, fresh juice and fruit, pancakes and made-to-order egg dishes. For lunch or dinner try Tag's Café that offers more than coffee or cocktails or Trilby Restaurant that has daily specials or you can order a vegetarian main course, meat or fish along with a choice of 4 vegetables sides, 4 carbohydrates and 6 sauces.
If you would like to have a truly authentic, Swiss dining experience, do not hesitate to ask the concierge to book you a table at nearby Hotel Edelweiss. Both hotels are part of the popular Manotel Group along with Hotel Royal, Hotel Kipling, and Hotel Jade. Enjoy traditional live music that is provided by a folk band while you enjoy your savory fondue made from several local cheeses accompanied by various meats, vegetables and rustic bread.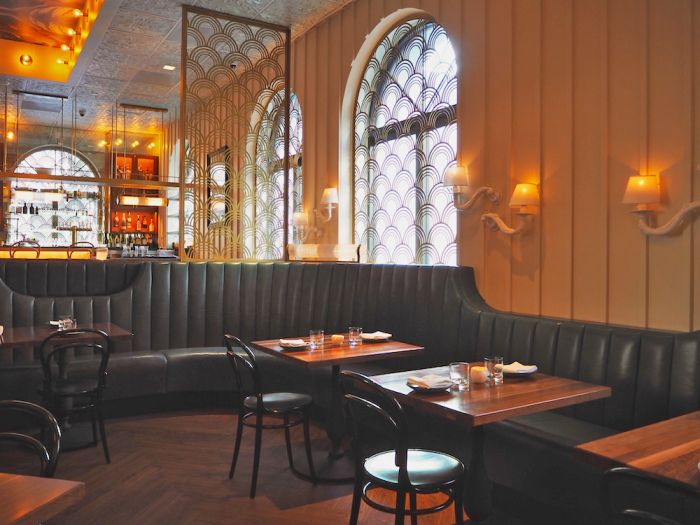 Hotel N'vY
One needn't set foot outside of the hotel in search of a good time. N'vY Bar offers something for every taste and class level with its selection of elegant aperitifs, draught and bottled beers, classy champagnes, stiff spirits, and creative cocktails. If you are a fan of bourbon, you absolutely must try The 18th Street which is made from Maker's Mark, Miel de Fleurs de Genève ( local gourmet honey), Violette liqueur, and bitter peach. If something a bit sweeter and milder is what you had in mind, opt for the fruity and invigorating Strawberry Deluxe Mojito made with Havana Club 7 Year Rum, fresh mint, strawberries, Citron vert, and Perrier Jouet Brut Champagne.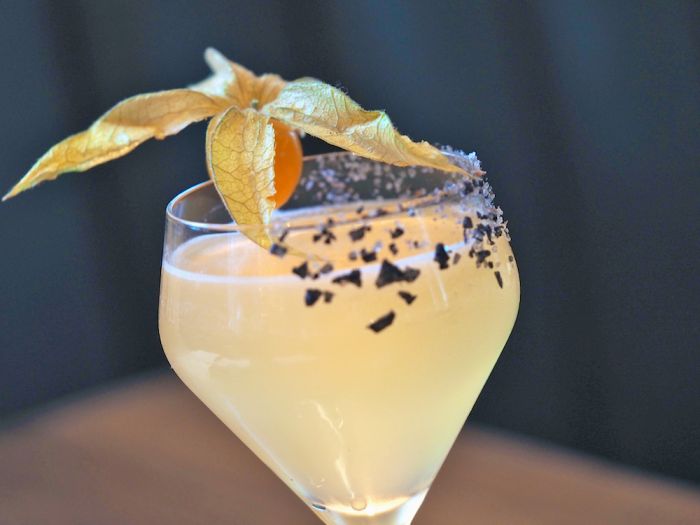 Hotel N'vY
Prepare to never want to go home again as you settle into the cozy yet open spaces of the N'vY Bar. Reminiscent of a chic hipster's California pad, you'll want to grab a seat by the welcoming fireplace as you inspect the eclectic crowd while enjoying your cocktail of choice as you listen to the DJ set and admire the inspiring décor. Hotel N'vY is sure to steal your heart.
Hotel N'Vy
18 Rue de Richemont
1202 Geneva, Switzerland