Photo Credit: ARIA Resort & Casino
A Refined Guide to Living Your Best Life in Las Vegas
There's no place like Las Vegas. Click your heels three times and you'll enter a magical world where anything goes…literally. In your 20s, Sin City is all about over-the-top pool parties during the day and VIP tables in some of the world's biggest nightclubs to hear your favorite DJs until the wee hours of the night. Enter your mid- to late 30s (and above), and you're ready for a more refined version of the enchanted city; one filled with fine dining, chic spa days and spacious suites all to yourself.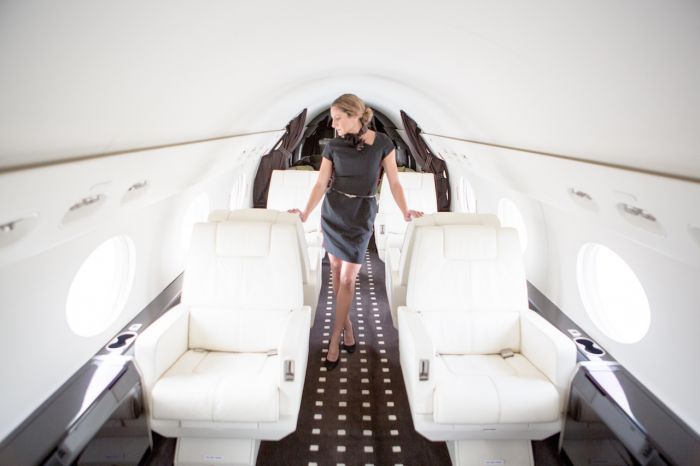 Photo Credit: ARIA Resort & Casino
I am in this latter group of people—a Sin City connoisseur who has seen it all, done it all and lived by the words, "What happens in Vegas, stays in Vegas." But time has come to experience another side of the famed destination which is defined by more than just non-stop revelries. This past January I made my way to ARIA Resort & Casino, a part of the MGM Resorts International collection, for a weekend of pampering.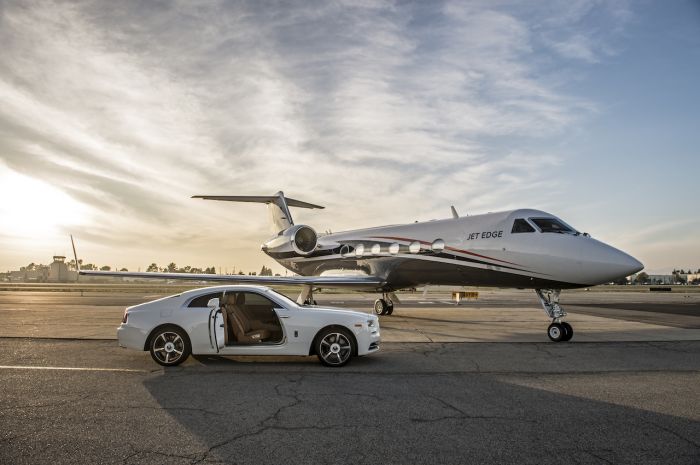 Photo Credit: ARIA Resort & Casino
Built in 2009, Aria quickly made its mark on The Strip by becoming one of the go-to hotels for celebs, high-rollers and young, trendy vacationers. Over the years, as more and more casinos debuted, it has continued to set itself apart from other resorts thanks to its luxury digs, award-winning restaurants and the opening of the city's hottest new nightclub, Jewel, in 2016.
Before even entering the hotel, guests are welcomed by a stunning porte-cochère resting below two soaring buildings. Home to two AAA Five Diamond hotels, the property is made up of ARIA Resort & Casino and ARIA Sky Suites which both feature their own unique experiences. During my visit I stayed in the former inside a 920-square-foot Corner Suite Strip View room.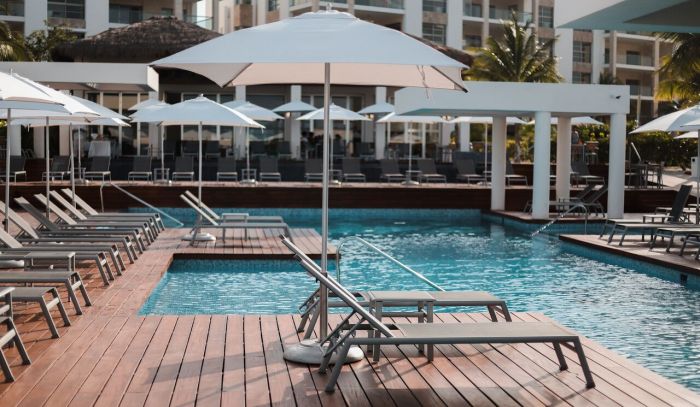 Photo Credit: Mandalay Bay
With floor-to-ceiling windows in the bedroom, bathroom and living room, guests can enjoy Sin City views from whatever space they're in. The suite also boasts two bathrooms, living and dining areas, a separate bedroom with two walls (made up of floor-to-ceiling windows), and a luxurious bathroom with deep-soaking tub overlooking The Strip. Now this, this is my kind of Vegas. The great thing about these suite-level rooms is that they all include mobile or private check-ins, concierge pre-arrival contact, high-end bath amenities, turndown service and priority line access for taxi services. Guests are also afforded access to the property's exclusive Lounge which features daily complimentary snacks and beverages.
In the evening, we ventured over to Aureole by Charlie Palmer at Mandalay Bay to experience one of the city's best dining venues. Known for its extensive wine list, the eatery features a 50-foot wine tower inside glass walls that rests in the center of the restaurant. Holding 10,000 bottles, Wine Angels (women in harnesses) float to the various levels of the tower to grab your desired bottle. Of course, it's this kind of showy display that makes Vegas so alluring.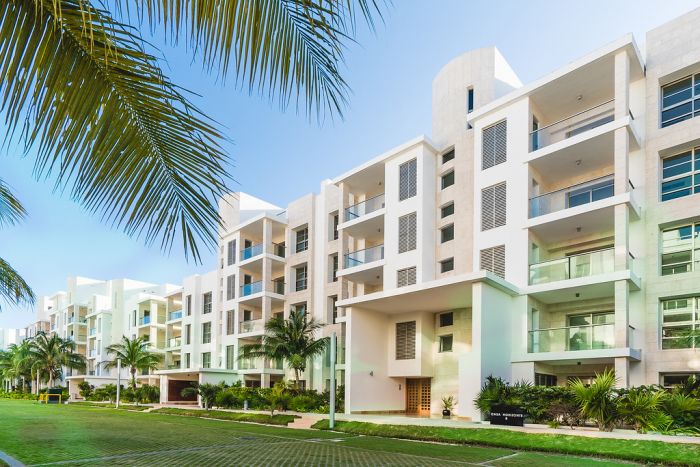 Photo Credit: Mandalay Bay
Focusing on "Root, Surf and Ranch," the restaurant serves eight dishes under each category, listing them from light to robust. Fully trusting Executive Chef Johnny Church with our dishes, we gave him full control of the meal, jumping at the chance to taste some of his favorite and most popular dishes. Savoring everything from fresh oysters topped with caviar to beet salad with seasonal ingredients, flavorful carpaccio, and truffle-topped pasta, it was a feast fit for royalty. Among the best dishes was the foie gras course, a playful twist on French toast with bacon jam and Nutella, and the Ovation Farms Lamb Osso Buco with caramelized root vegetables, orzo and gremolata. Everything was beautifully plated and uniquely flavored. We had to be rolled out of there on carts, but it was more than worth it.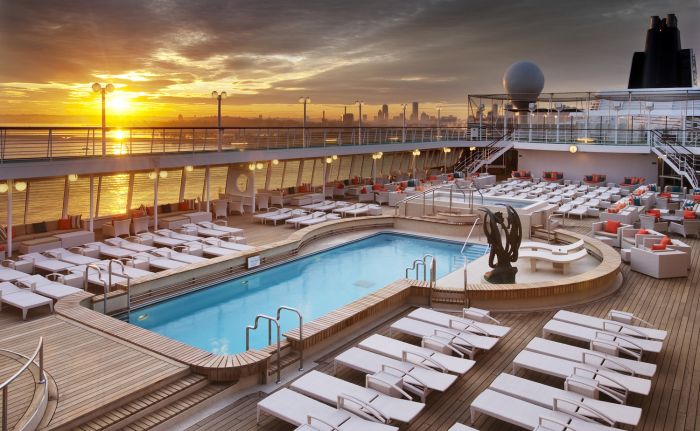 Photo Credit: ARIA Resort & Casino
While fine dining is one of the city's most lauded experiences, you can't leave the destination without spending a day of pampering in some of the world's best spas. Slipping into relaxation mode, I headed to The Spa at Aria the following day for a Golden Facial. The 50-minute moisturizing treatment is meant to hydrate, soothe and erase fine lines. The facial includes an initial cleanse, a papaya exfoliator, extraction work and Paraffin on hands and feet to soften skin. Using a gold mask composed of gold dust, collagen and elastin, you'll finish with the mask over your face and décolleté. The treatment leaves your skin more noticeably radiant and glowing.
After you've fully checked out all of the spa's amenities—which include an outdoor therapy pool, wet areas, Ganbanyoku heated stone beds and a Shio Salt Room—head to Lago by Julian Serrano inside the Bellagio for lunch. Serrano, a Michelin-starred and James Beard-awarded chef, has been serving up delectable fare across the world for more than 40 years. And his Vegas destinations should not be missed.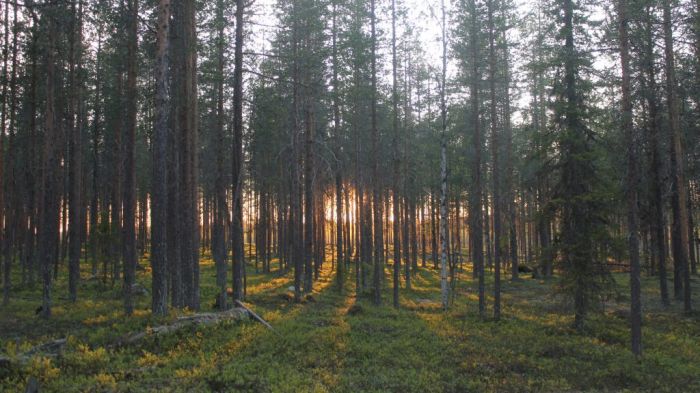 Photo Credit: Bellagio Las Vegas
For the best experience at Lago, sit outdoors so you can watch the world-renowned fountains jump and dance their way through a curated list of songs. The eatery serves small plates with an Italian focus with notable dishes such as the caprese salad, prosciutto pizza with goat cheese and figs, and agnolotti pasta with veal-ricotta stuffing and roasted garlic porcini. One of our favorite dishes was the Filettino, a six-ounce Angus beef tenderloin with red wine and roasted potatoes.
Finish off your day by enjoying one of Vegas' seven Cirque du Soleil shows including Michael Jackson ONE, KÀ, "O", Zumanity, The Beatles LOVE, Criss Angel Mindfreak Live! and Blue Man Group. Be sure to also check the area's concert calendar to catch upcoming headlining acts such as Paul Simon at MGM Grand Las Vegas or Cher at the Monte Carlo Hotel & Casino.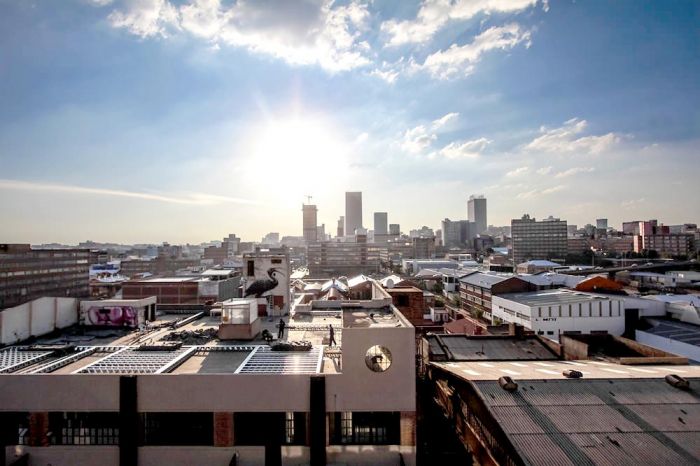 Photo Credit: ARIA Resort & Casino
Top off your weekend jaunt with a trip to Michael Mina's Bardot Brasserie inside Aria, a French restaurant which pays homage to Paris' café culture. Beautifully designed with a 1920's Parisian aesthetic, the interior boasts a film noir ambiance that is highlighted by dramatic shadows and low lighting. Among its most popular brunch items are the Nutella sticky buns; the Hunter's Waffle with glazed duck confit, poached eggs and Maltaise sauce; and the Escargots Bardot puff pastry with toasted hazelnuts and chartreuse garlic butter. Be sure to also order the Everlasting Rose for a bottomless treat during your meal and cheers to a Vegas trip well done.