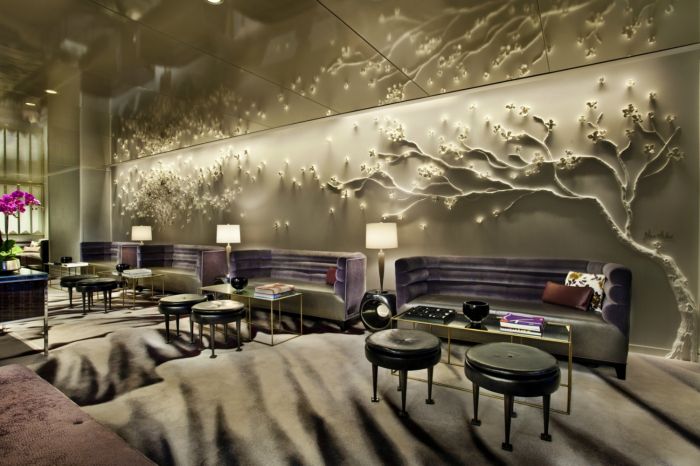 Loews Regency New York Hotel
Situated boldly on New York's Park Avenue, Loews Regency New York Hotel is a destination luxury hotel in the heart of Midtown Manhattan. Built by Robert "Bob" and Lawrence "Larry" Tisch, Loews Regency opened its doors in 1963 and was the originator of the infamous New York 'Power Breakfast' at the Hotel's restaurant, The Regency Bar & Grill. During the New York City financial crisis in 1975, when Loews Corporation Co-Chairman and Co-CEO Bob Tisch began inviting leaders from the public and private sectors to the restaurant to discuss ways to help the city recover, and now, over 30 years year, 'Power Breakfast' is still alive and well.
On January 1, 2013, the Loews Regency closed its doors for the first time in its history to undergo a comprehensive $100 million renovation to reclaim its prominence in Midtown Manhattan. Following this renovation on January 16, 2014, the flagship property re-opened seamlessly blending its iconic Art Deco design with modern sensibilities. The redesign of the hotel represents the dynamic vision of Jonathan Tisch, Chairman of Loews Hotels & Co., and features 379 luxury guestrooms, including 58 suites, and four private meeting spaces.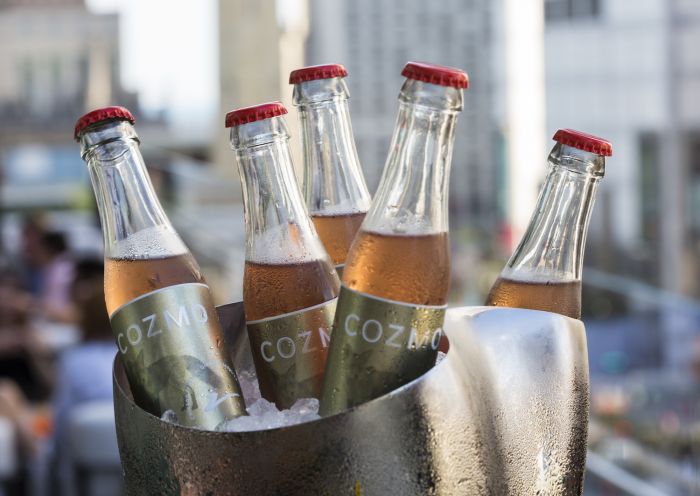 Loews Regency New York Hotel
Designed by Rottet Studio, the grand 24-foot high ceiling entrance invites and energizes guests while the focal point of the Lobby Lounge is the Brise de Printemps, an art installation by Brooklyn-based artist Nina Helms, featuring 438 handcrafted dogwood flowers in various stages of bloom floating across the wall. Terrace and Atrium Suites range from 950sf to 1,350sf and include state of the art amenities with three out of the four suites offer larger terraces, with the fourth offering its own private atrium. Signature suites, or residences, range from 700sf to 1550sf, including the Nate Berkus Apartment on the 21st floor, an urban retreat filled with warm rich tones; Uptown Bohemian Suite, with a robust collection of artwork and design inspired by a SOHO loft; the Bespoke Suite, which exudes luxury in its details and evokes the tradition of fashion craft,Glamour Suite, which embodies the glamorous lifestyle we imagine Marilyn Monroe lived; 1970s suite filled with bold furniture and Pop Art Suite with bright colors and iconic Andy Warhol flower piece. These six designer-inspired suites offer views over Park Avenue, 61st Street, and the New York City skyline.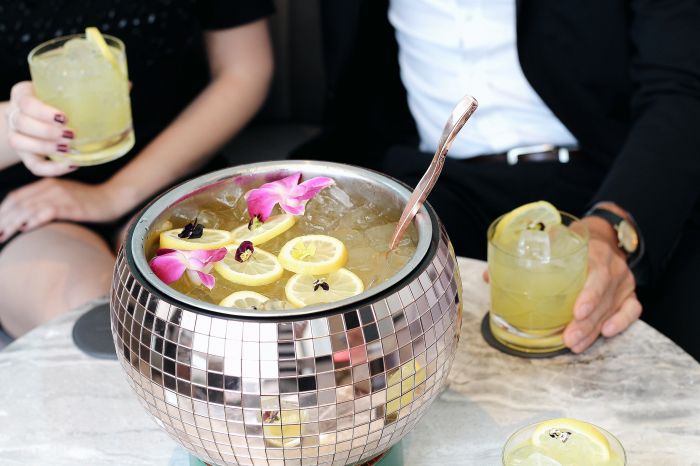 Loews Regency New York Hotel
Amenities on site include The Regency Bar & Grill, take-out Sant Ambroeus café concept, the Julien Farel Restore Salon & Spa, a fitness center, Mercedes car service and more. At the signature restaurant, enjoy breakfast, lunch, and dinner throughout the week and brunch on weekends with a menu of all American-fare with market-fresh ingredients. The restaurant also showcases local purveyors through its program, Flavor New York by Loews Hotels. Guests can experience the best of Manhattan eats and drinks with Brooklyn Gin, activated charcoal crust pizza from Olivella Gourmet Group and sweet treats from Bon Vivant and Mah Ze Dahr Bakery. Renowned celebrity hairstylist Julien Farel headlines the state-of-the-art 10,000 square foot beauty flagship, the Julien Farel Restore Salon & Spa. From floor-to-ceiling windows and exquisite furnishings from the Maletti Group, the spa aims to optimize ultimate client relaxation with a level of sophistication offering a full menu of spa services.For the Mercedes car service, the hotel's Mercedes S550 house car will drop you within a 20 block radius available on a first come, first served basis. And if you are pressed for time and, between 7am-10pm the hotel will get your laundry service done in for you in two hours or less for just $5 per piece.
Another unique amenity offered only until March 31, 2018, is their Pampered on Park Avenue experience which includes: accommodations in a suites or spacious guestroom, one 60-minute hot stone massage and one 60-minute revitalizing facial from Julien Farel Restore Salon and Spa. The experience starts at $419 with a minimum length of stay of two nights required.
Situated on the corner of Park Avenue and 61stStreet, the hotel is conveniently located for business and leisure travelers alike, and just steps away from Central Park, Madison Avenue, and Museum Mile.