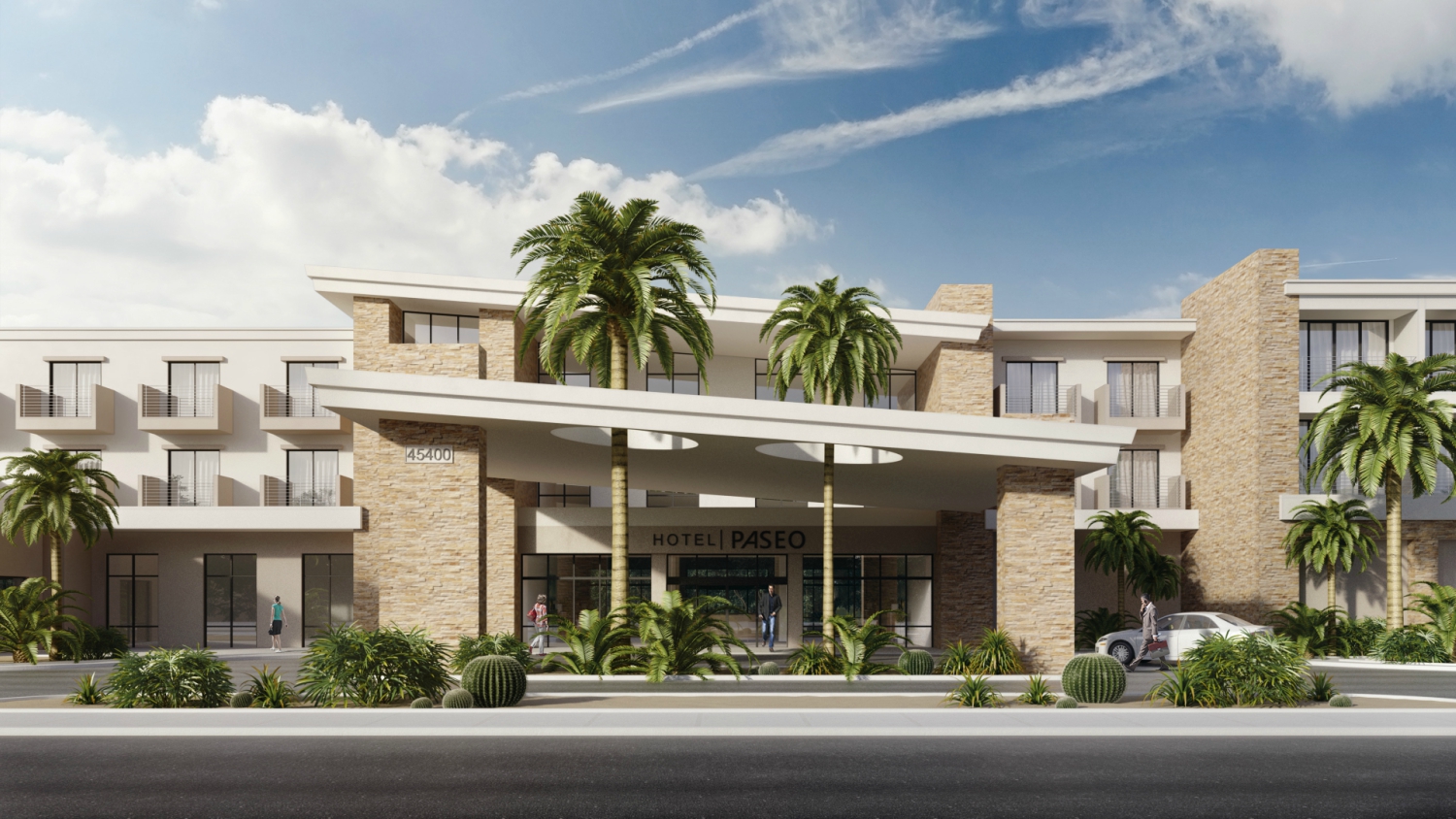 Exterior Rendering (credit: Hotel Paseo)
Hotel Paseo, a new luxury boutique hotel in the heart of El Paseo, is the first newly constructed luxury hotel in Palm Desert, CA in over three decades. Slated to open in March, the hotel features 150 guestrooms, including nine specialty suites and a beautifully-restored 1950 Airstream Trailer. Just steps away from the hub of El Paseo, better known as The Rodeo Drive of the Desert, the surrounding area offers upscale shopping, art galleries, restaurants, and nightlife
Part of Marriott's Autograph Collection and managed by Evolution Hospitality, the hotel is designed by Kay Lang + Associates blending the natural beauty of a desert oasis with a mid-century modern design. The rooms and suites are bathed in light tones and complemented by colorful artwork and a unique feature of barn doors opening to their spa-inspired bathrooms. Most of their rooms have private balconies with magnificent views of the San Jacinto Mountains and a valley of palm trees because well when in Palm Springs palm trees are a must!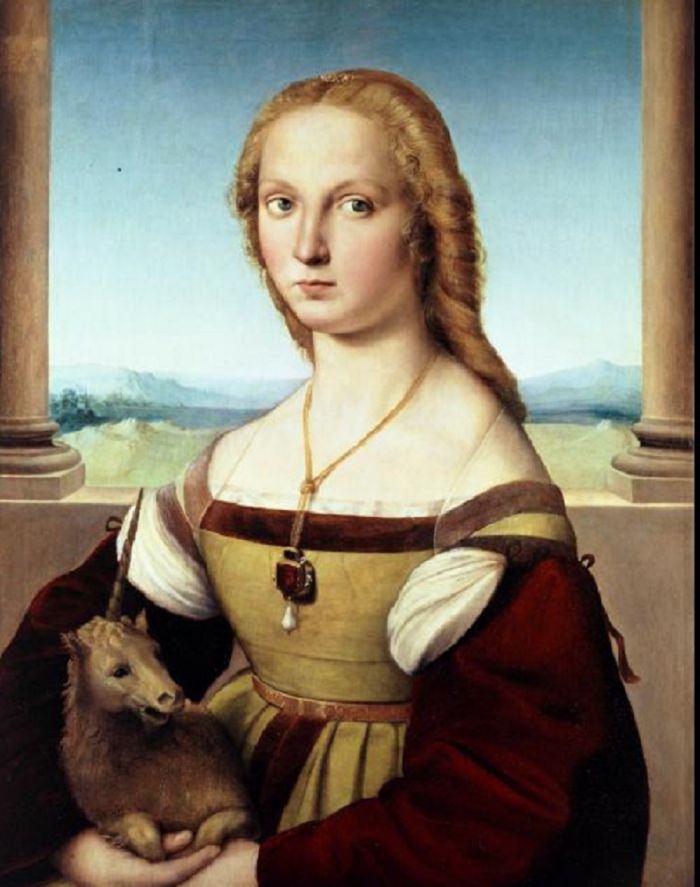 1950 Airstream Trailer (credit: Hotel Paseo)
Room rates start at $299/night with suites starting at $350/night. One of their unique suites is the Billiards Suite which has a pool table, lounge area and a Shinola Runwell record player with a collection of old and new vinyl. Another suite that stands out is the Grand Desert Suite which includes a boardroom table and the option to include three separate private balconies. But their most distinctive offering is the ability for guests to book a fully furnished 25-foot 1950 Airstream Trailer masterfully restored by David Winick.
Amenities at the luxury boutique hotel include three separate meeting and event spaces, perfect for conferences, meetings, or social celebrations up to 300 guests; a crystal blue pool with three poolside cabanas; Spa LaLé; and its signature restaurant, AC3 Restaurant + Bar.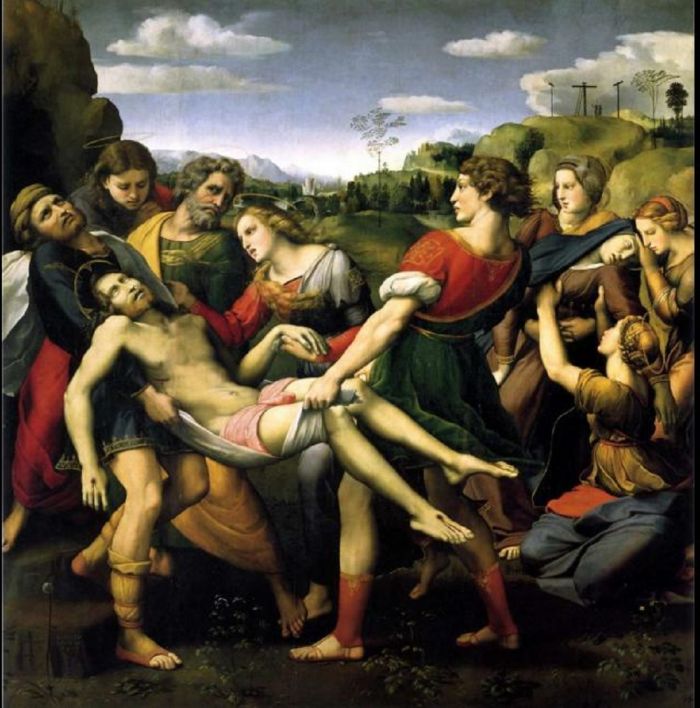 AC3 Restaurant + Bar (credit: Hotel Paseo)
Opening on Sunday, February 25, 2018, prior to the hotel's opening, AC3 Restaurant + Bar is a new American concept from acclaimed desert restaurateurs, Tony Marchese of TRIO and Andrew and Juliana Copley of Copley's on Palm Canyon. The light-filled, contemporary space juxtaposed against pops of vibrant colors, will serve breakfast, lunch, dinner, and happy hour, as well as event catering, room service and pool bar offerings. Sample dishes will include Jumbo Lump Crab Cakes, Prime Beef Meatloaf and Foie Gras, Fried Chicken and Waffle Sandwich and their AC3 Wedge Salad.
Spa LaLé features seven treatment rooms offering a full array of services including massages, facials, waxes, makeup, and body treatments, while those looking for a truly pampered experience, can choose the rejuvenating 24-karat gold facial. Adjacent to the spa is their gym Life Fitness gym which is fully stocked with state-of-the-art equipment and offers complimentary bicycles and fitness classes, including morning yoga and Tai Chi sessions held on the backyard lawn.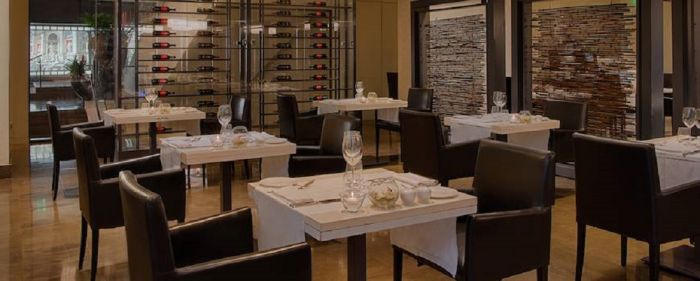 Pool Cabanas (credit: Hotel Paseo)
With an average of 350 days of sunshine, Hotel Paseo's central location is perfect for those looking for a fun activity. Guests can enjoy preferred access to the Desert Willow Golf Resort, tennis, and other outdoor amenities including a: putting green, town bikes and a year-round calendar of fashion, art and music events.
Reservations are available online or by calling 1-800-Marriot