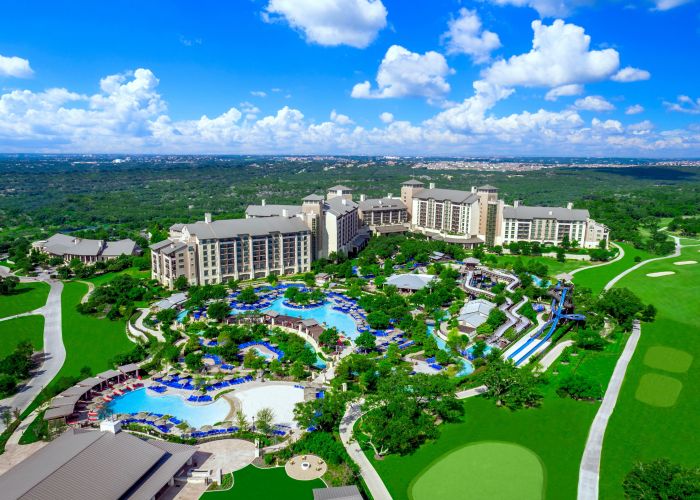 JW Marriott San Antonio Hill Country Resort & Spa
The Texas-sized JW Marriott San Antonio Hill Country Resort & Spa is the largest JW Marriott Resort in the world. This 600-acre property with over 1,000 guest rooms is a destination in itself that is right in the heart of the state's vacationland, Hill Country.
Families and fun-seekers head there for the nine-acre water park with a 650' rapid-river ride, three water slides, and a 1,100-foot lazy river. There are Kids' Night Out, Backyard Games, poolside activities, hiking and biking trails, and a wide variety of other family-friendly seasonal activities for children. Make s'mores at the fire pit on Friday and Saturday nights. Take a Saturday night Nightlife Nature Walk. Parents get a vacation, too.
Fridays nights, an astronomer teaches how to use the telescopes to observe the night sky. Saturday mornings there are tours of the organic garden that serves the 18 Oaks Steakhouse. Ladybugs and praying mantis are used for pest control.
It is also a favorite for grownup getaways and conferences. There's an adult pool, plunge pool, whirlpools, and a Sports Court. The sports-minded enjoy GPS EcoVentures, mountain bike trail rides, nature hikes, Segway tours, and basketball, volleyball, pickleball and badminton. Others simply relax in the library with one of the books about Texas and written by Texas authors or on a rocking chair in the backyard.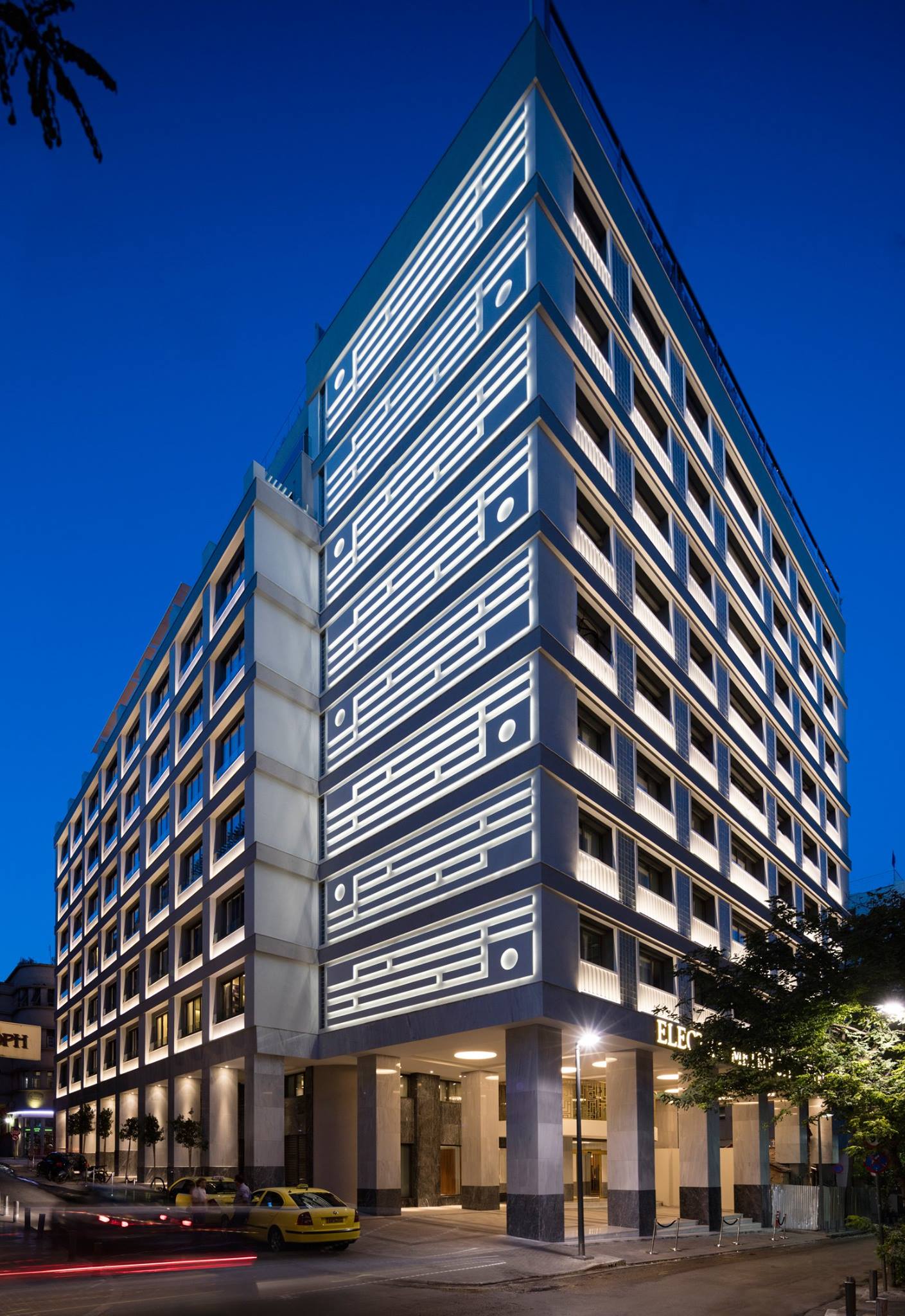 JW Marriott San Antonio Hill Country Resort & Spa
Lantana Spa
At 26,000 square feet, Lantana Spa is the largest spa facility in Texas. The spa is mindful of the village healers on the border with Mexico known ascuranderos who used curative indigenous plants and herbs. Native Hill Country herbs like wild lavender, sarsaparilla, juniper, sunflowers and citrus are incorporated into treatments.
The calming lavender Spirit of the Curanderos Energy Spa Journey is but one of the treatments that incorporate healing botanicals. Men enjoy the River Birch Sports Massage, Hot Towel Facial, and Cattle Barron's Manicure or Pedicure.
Replenish Spa Bistro serves healthful meals that incorporate herbs from the organic garden. There are fruit smoothies and wine options.
Day passes are available for enjoying the private pool area, steam room, sauna, aromatherapy inhalation room, indoor and outdoor whirlpools, fitness center, and movement center with daily yoga and exercise classes.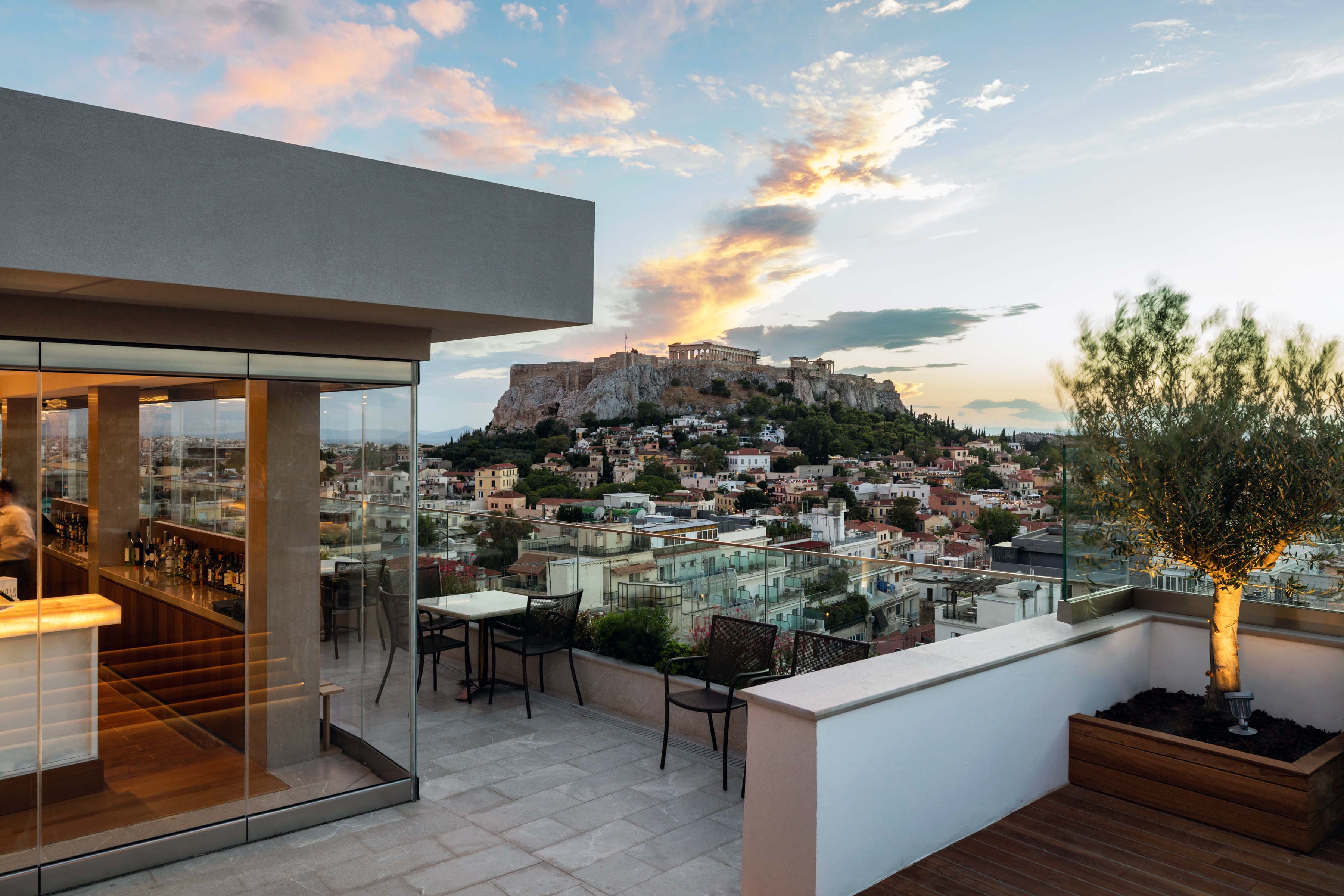 JW Marriott San Antonio Hill Country Resort & Spa
PGA-certified golf
The two PGA-Certified golf courses are among the best in America and part of the TPC Network of private and destination golf clubs. TPC San Antonio, on 2,800 acres, is one of only three places in the world to host two PGA events a year.
Renowned golf course architect Pete Dye designed the AT&T Canyons Course with panoramic views of the adjacent Cibolo Canyons. World Golf Hall of Fame member Greg Norman designed the AT&T Oaks Course to be framed by mature trees. This private club is open to resort guests. Two, three and five-day golf instruction is available for beginners or those who want to improve their game.
A 750-acre nature preserve and sanctuary for the protection of the Golden-cheeked Warbler is adjacent to the property. The golf courses have closed-loop irrigation systems designated as Audubon International Cooperative Sanctuary Systems.
Accolades include being named a Top 75 Golf Resort by Golf Digest and one of the Best Courses You Can Play by Golf Week and Golf Magazine.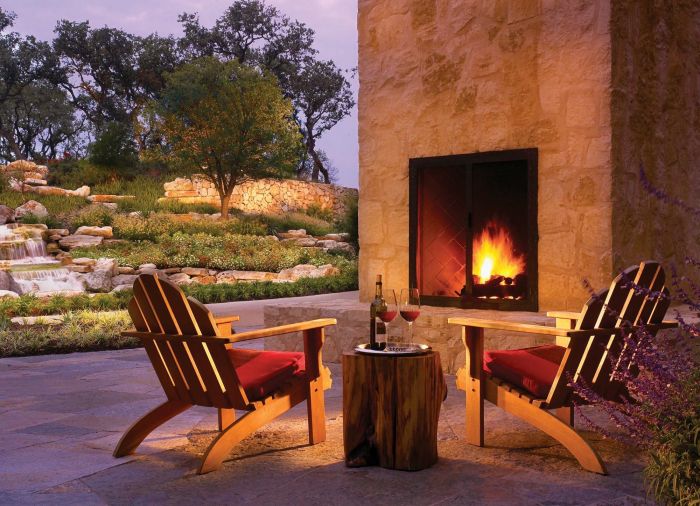 JW Marriott San Antonio Hill Country Resort & Spa
Spirited dining options
Everything is grand here, including the breakfast buffet at the main restaurant, Cibolo Moon. You can even try the signature smoky brisket.
Cibolo Moon is the first restaurant in Texas to become "T" certified by the Tequila Regulatory Council of Mexico. Its Tequila Dinners includes five-courses of interactive tasting and pairing. Or sample some of the 75 varieties and 10 infusions to explore with the tequila master and learn all you want to know about this Mexican spirit.
Dry-aged steak from nearby Windy Bar Ranch, Chef Jeffrey Surprise's cured pickles and windy Bar Ranch Smoked Jerkyare hallmarks of the 18 Oaks Steakhouse. Scotch Dinners there include five courses with specially aged pairings.
Sports fans munch Angus sirloin burgers and onion rings while watching the game on the 120-foot long high-definition video wall in High Velocity. TheFANFare menu is influenced by the flavors of Texas and the Southwest. There are over 20 craft local brews. The Beer and Bourbon Dinners feature the finest Texas brews and distillery masters.
Concierge service
When you are ready to venture beyond the resort, the concierge is there to assist in planning tours of Hill Country. For more on activities, packages and pricing visitwww.jwsanantonio.com.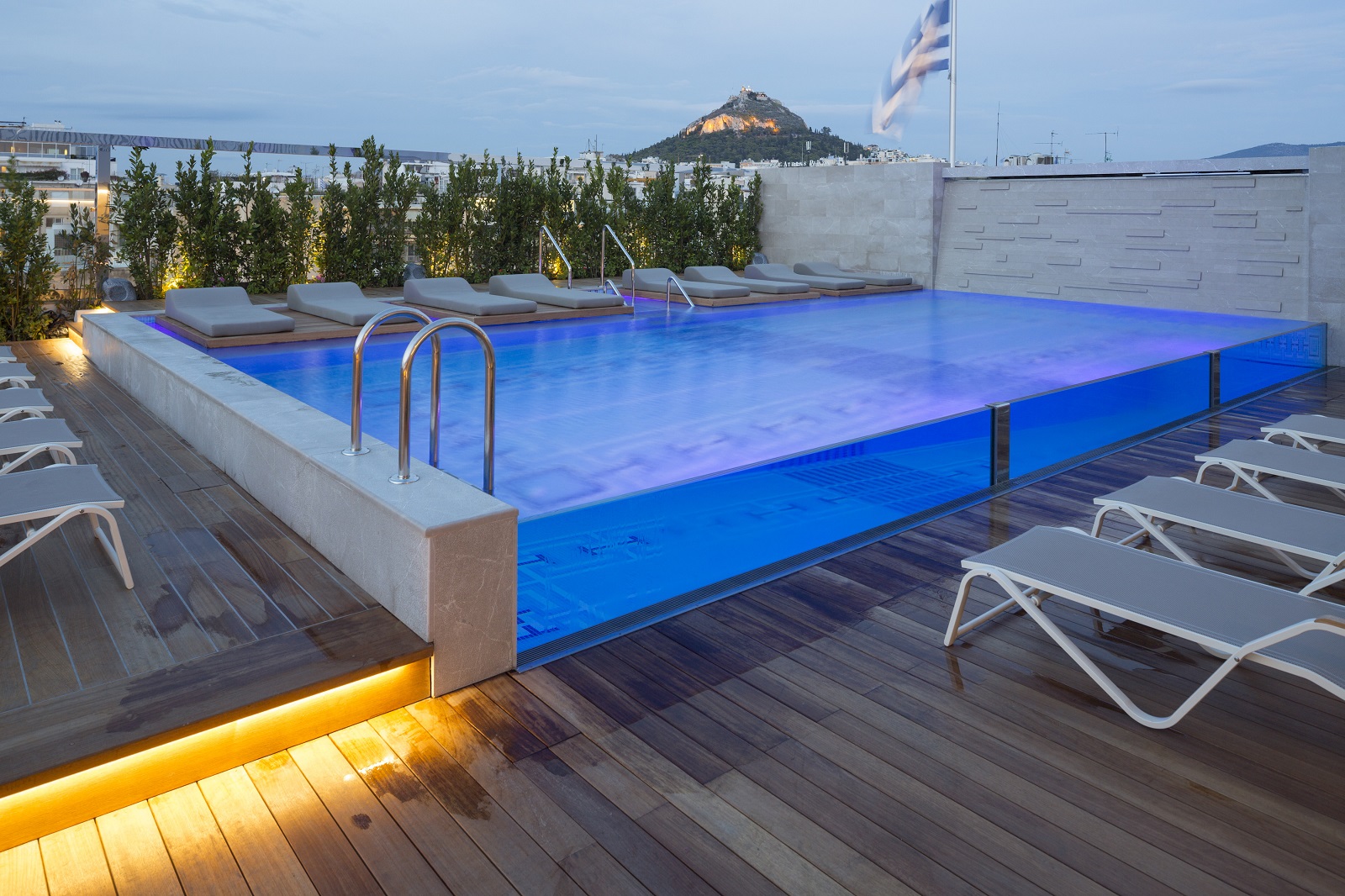 JW Marriott San Antonio Hill Country Resort & Spa
Suite at the JW Marriott San Antonio Hill Country Resort & Spa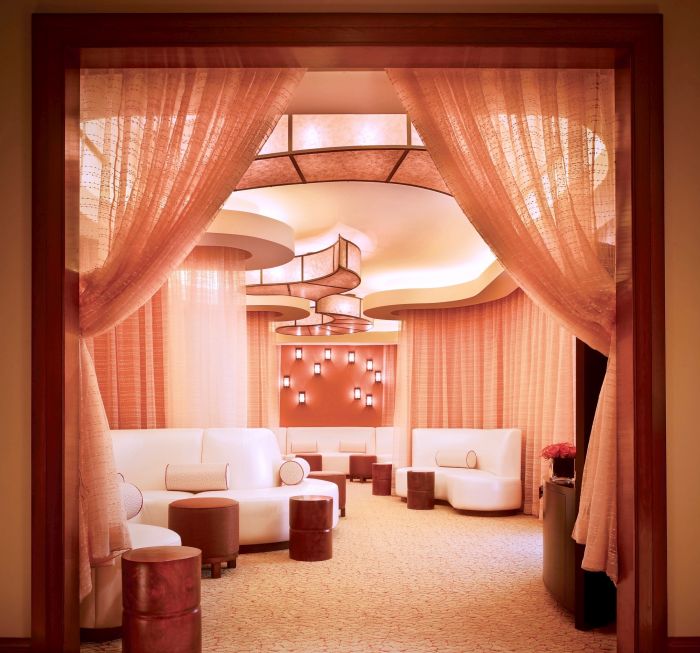 JW Marriott San Antonio Hill Country Resort & Spa
Lantana Spa Ladies' Lounge at the JW Marriott San Antonio Hill Country Resort & Spa
JW Marriott San Antonio Hill Country Resort & Spa
Margarita at the JW Marriott San Antonio Hill Country Resort & Spa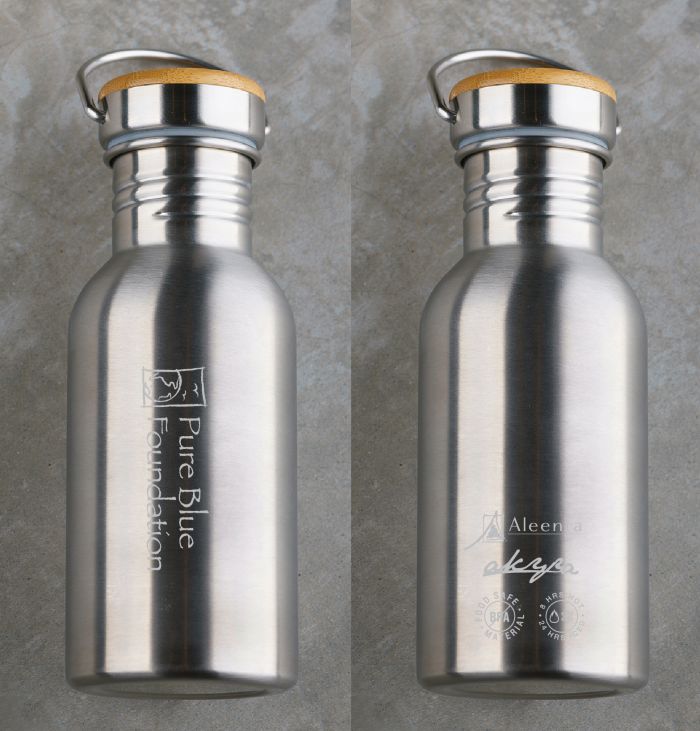 JW Marriott San Antonio Hill Country Resort & Spa
AT&T Canyons Course ay the JW Marriott San Antonio Hill Country Resort & Spa