Eastwind
The pace of development and rejuvenation in the famous Catskill mountains north of New York City has been painstakingly slow. And that has been perfectly acceptable to city dwellers who bought houses there precisely because it is such a quiet scene. However the few new additions have been welcomed with open arms, especially when they are done with as much style and integrity as the Eastwind Hotel & Bar. The 1920s bunkhouse turned boutique hotel opened a few months ago in Windham, a laid-back mountain town two hours from New York City known for its skiing and rugged natural beauty.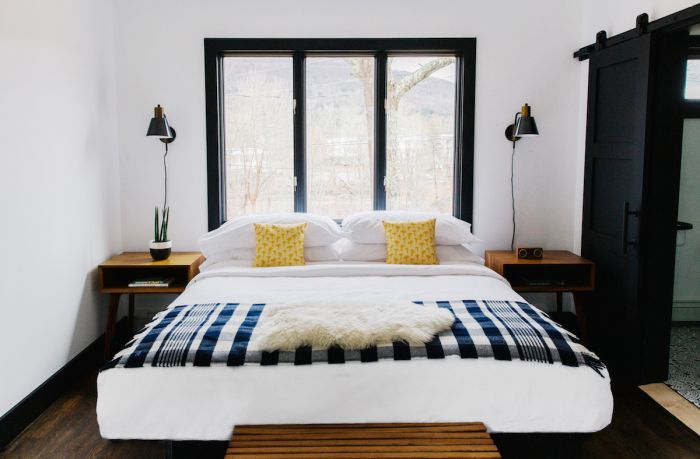 Eastwind
Hardwood floors, oriental rugs, Danish modern furniture and wood-burning stoves lend Eastwind its cozy feel while the large windows make the most of the stunning scenery. After a day of outdoor activities – in addition to skiing there are incredible hiking and mountain biking trails, horse-riding stables and fly-fishing streams and more, guests can relax in the outdoor sauna, enjoy delicious drinks and snacks at the artisanal bar, or make s'mores at the fire pit and watch the stars. Eastwind founders and first-time hoteliers Bjorn Boyer, Julija Stoliarova, Daniel Cipriani and John Burnett were inspired by the property's past, innovative hotels, and their own travel experiences.
"We know spending time in nature can be a humbling experience, so we wanted to create an upscale yet accessible way for today's travelers to unplug, unwind and connect with friends and family," Boyer says. There are 19 accommodations with four room types in all. Stoliarova, the property's creative director, designed the interiors of the Bunk House, Hill House, and Lushna Cabins with a Scandinavian flair appropriate to the setting. The overall vibe adheres to hygge, of course, but also lagom - the Swedish word meaning "just the right amount" as applied to decor and furnishings.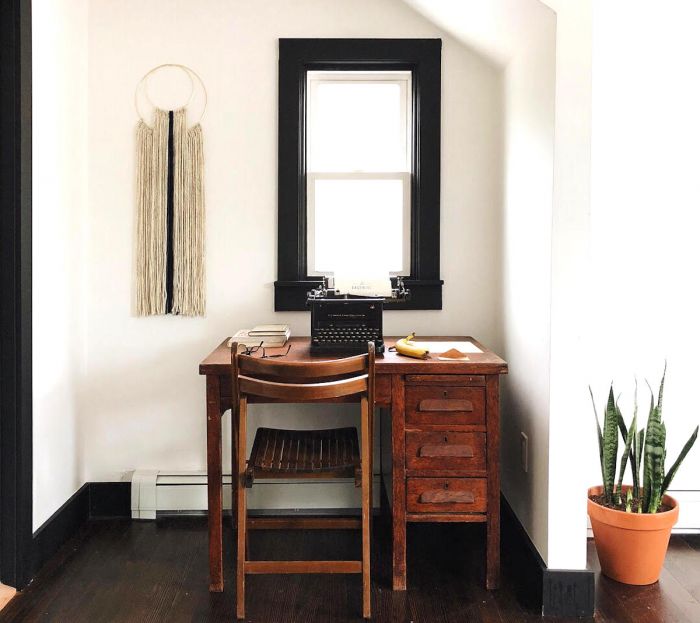 Eastwind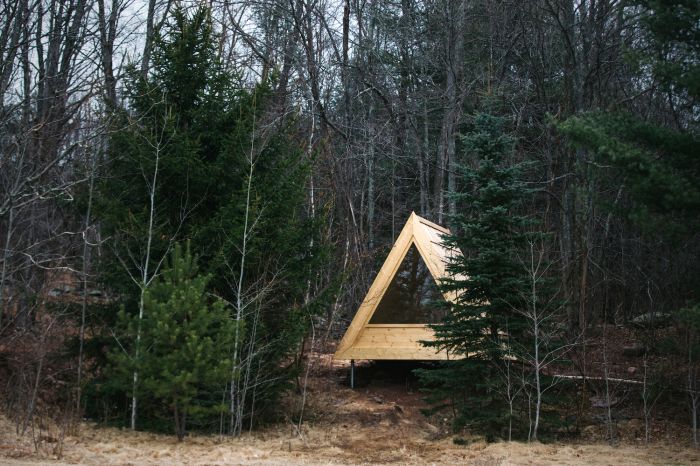 Eastwind
At the heart of Eastwind is the the Bunk House, home to the check-in area; 11 guest rooms including two "writer's studio" suites; the Salon, a gathering space for "grabbing a perfectly made espresso or winding down with a crafted signature cocktail;" and an outdoor deck with a fire pit on the lawn. Bunk House floors are planked with reclaimed wood from the original structure dating almost 100 years, while the walls feature vintage artwork and photography. There are also board games and a library of curated books for perusing over a drink or by the fire.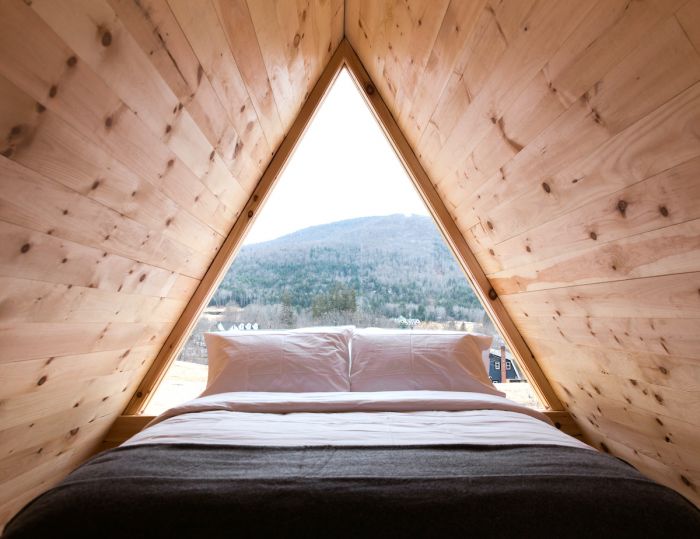 Eastwind
The Hill House consists of five ground-level guest rooms done in a palette of navy, black and white with a birds-eye view of the scenery. Like the Bunk House they feature custom bed frames with Frette linens, lounge chairs and ottomans by Masaya & Co., Otis and Eleanor speakers, hand-woven Turkish rugs, Alexis Sassard custom wall-hangings and seasonal Faribault Mill wool throws. Behind black barn doors, the ensuite bathrooms reveal walk-in showers with rain shower heads offset by farmhouse basin sinks and full-size Zenology bath amenities. Schoolhouse style ceiling lamps and bedside lamps in black and brass spotlight various "discoveries" in the rooms found in the woods and fields.
Further up the hill, guests who desire more privacy will love the Lushna Cabins, minimalist wooden A-frame huts measuring14 by 14 feet with a window spanning one entire wall affording incredible views over Windham Mountain. Designed as a cozy refuge in any season, they feature queen beds swathed in white Frette linens, wooden chests for storage, and access to a separate spa-like bathroom structure called the Rain Room as well as a camping kit with grilling equipment for use at an adjacent fire pit. Here too the ethos is distinctively Scandinavian.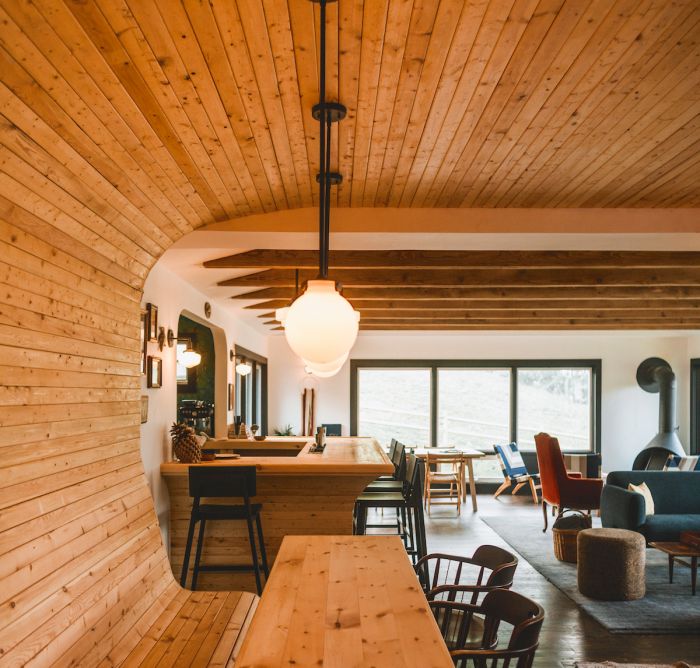 Eastwind
Activities at Eastwind are designed to evolve with the seasons and include outdoor movie screenings in the summer, game nights in the winter, and art classes indoors and out year round. Bicycles are available for guests to use, as are snowshoes in the winter, and many choose to visit the nearby farmer's market in season or participate in foraging excursions guided by local and visiting chefs. Day trips to nearby attractions like Kaatterskill Falls, Giant Ledge and Windham Path are also frequently embarked upon.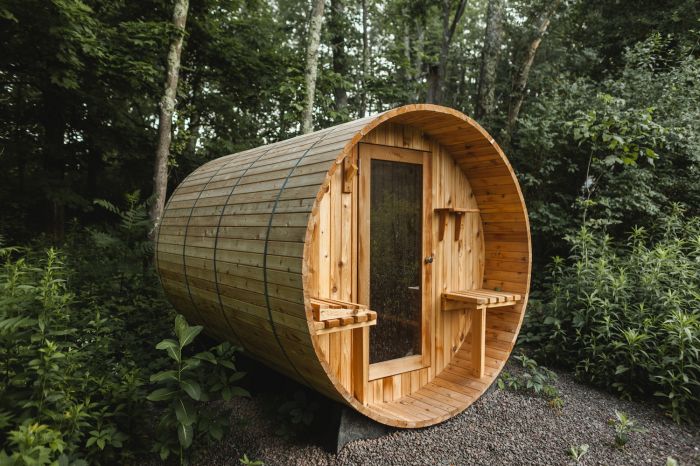 Eastwind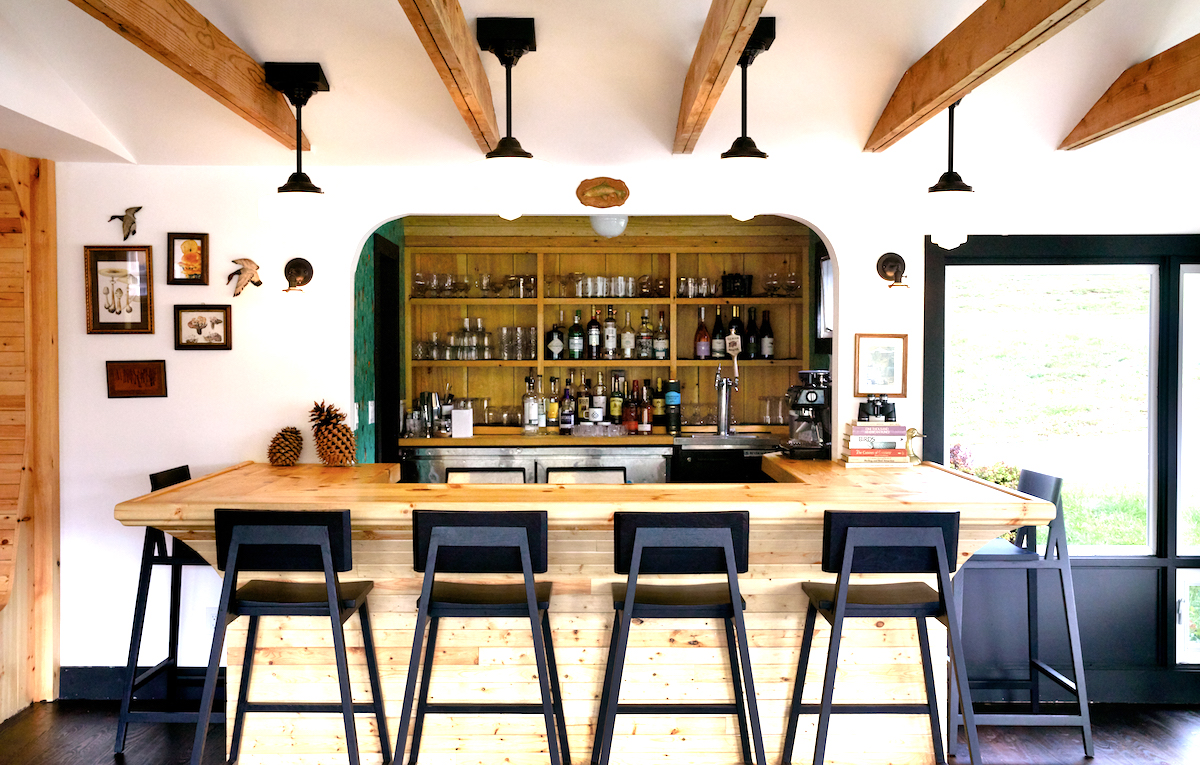 Eastwind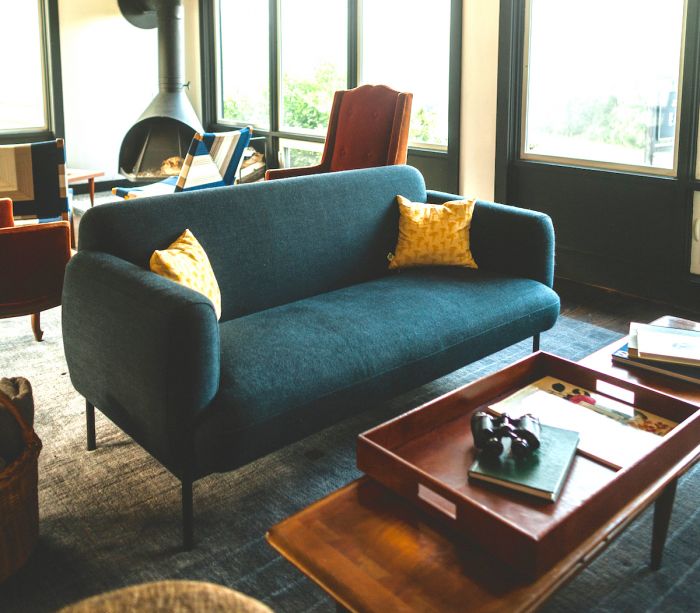 Eastwind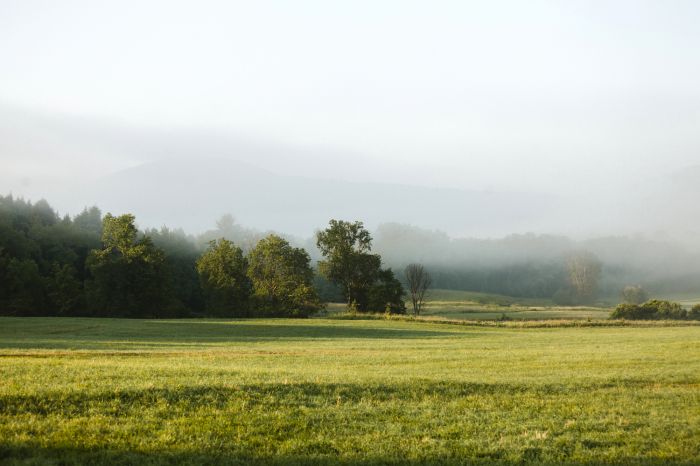 Eastwind